I will be curating silver/gold content on Leothreads
---
As you may or may not know, I have a somewhat big curation account for the leofinance tribe. And as you may or may not know, leofinance recently launched "Leothreads" which is something like twitter but for hive. Which makes it great for short content shitposts, since Leothreads is open to all kinds of content and not just finance. Photos, pet, pokemon, you can post anything you want.
Just visit leofinance.io , log in with your hive account and click "threads". It's super easy to find.
Anyways, in the past year I have grown a love for stacking silver, which imo is a great fit for Leothreads. Unfortunately almost nobody uses it for it, so I figured to incentivize people and use my Leo account to curate such content!
So, just post a photo or something with your precious metals and shit and I will be throwing juicy Leo votes over your way! Make sure to include the tag #sgs for "silver gold stackers" so that I can find your post. So, something like this: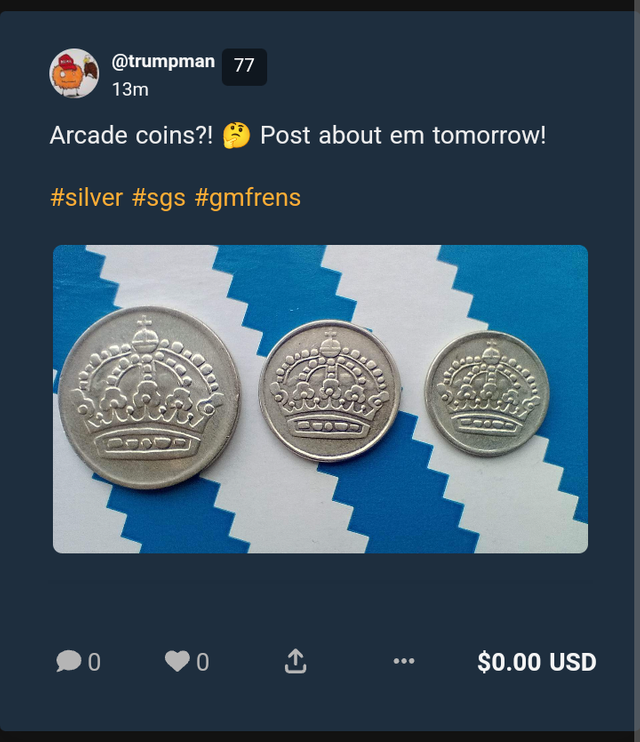 I will be checking the tag at least once a day 🙂
Bonus: Don't forget to include the tag #gmfrens to also earn the wax token "gmfrens" that is exclusively airdropped to Leothreads users! Just make sure to register your wax adress, otherwise your tokens will be burned! You can find more info about gmfrens and how to register your wax address at:
Rumors are there's gonna be a special nft airdrop for silvergoldstackers by users of gmfrens sometime in the future so keep an eye out 🤫🤔
Bonus 2: Dont forget to also Posh your silver/gold Leothreads to earn free too! Woah, it's raining money!!!!
Posted Using LeoFinance Beta
---