Kitsch gold sovereign necklace !
---
It's time to show off my second gold sovereign piece, only this time it's a bit different. As you can see in the photos below, it has been turned into a necklace.
Once again, this is a family piece I inherited and hopefully one day I will pass it on as well.
Why a sovereign in a necklace? Well I don't know about other countries, but some decades ago it was quite common here for women to wear sovereigns as jewelry, like rings or necklaces to show off their wealth. Pretty dumb and ugly if you ask me 😂
As for the "pearls", they are nothing special, just hematite.
I have already talked about this particular sovereign in the past so feel free to click here if you want to learn a bit more about it!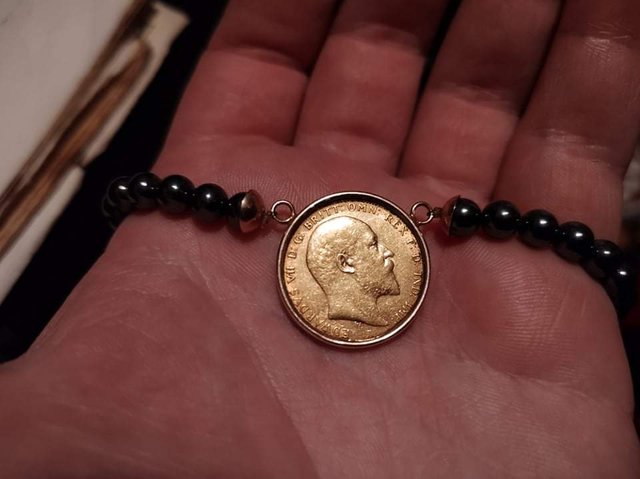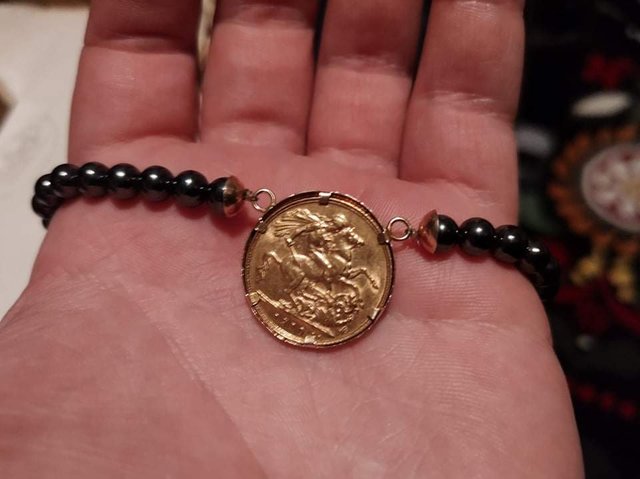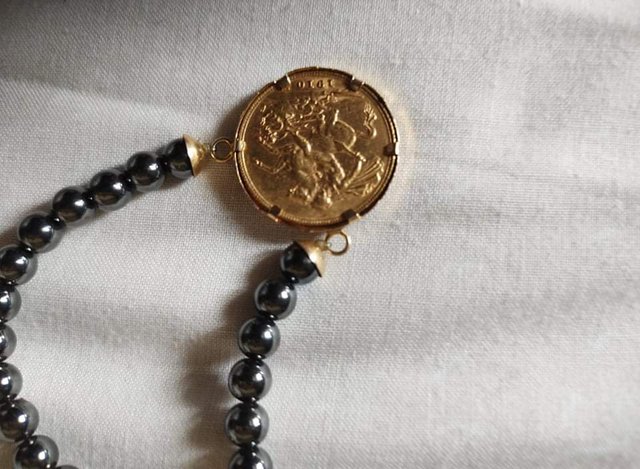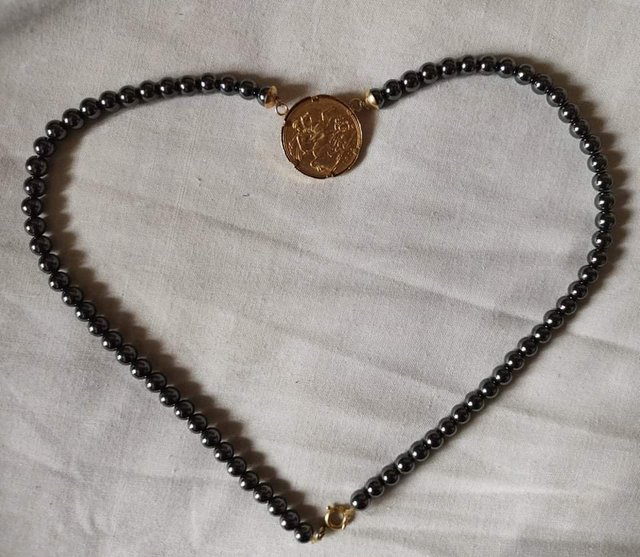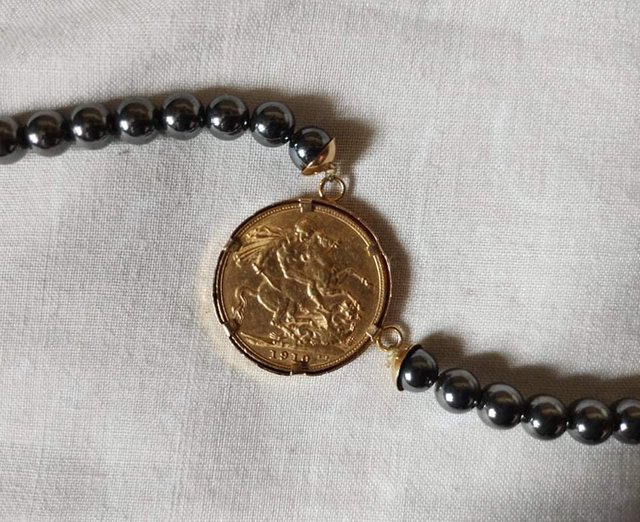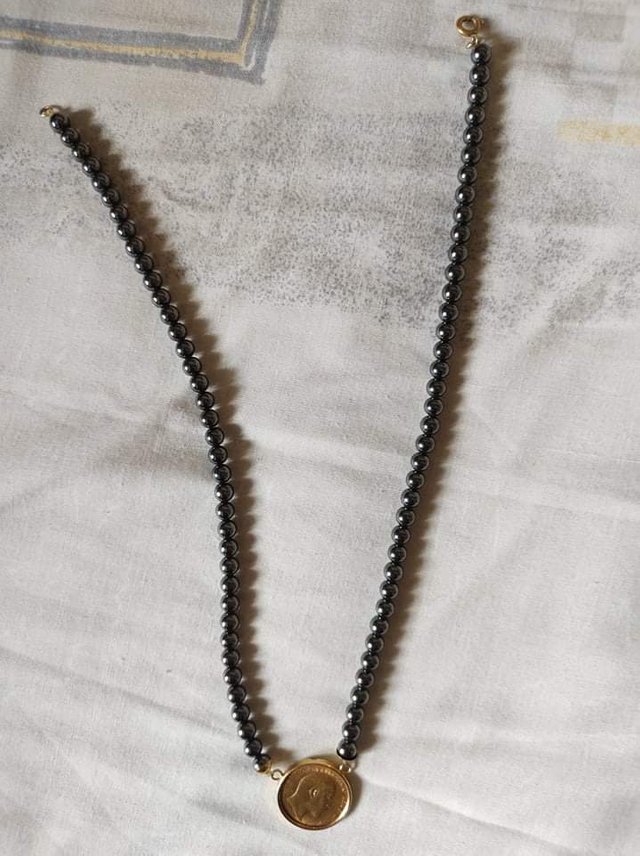 More coins and shit
---