My cute kookaburra 2015 1 oz silver coin!
---
Another treasure from my collection today, this time a silver Australian kookaburra coin minted in 2015.
This baby comes in a nifty little box. Let's open it!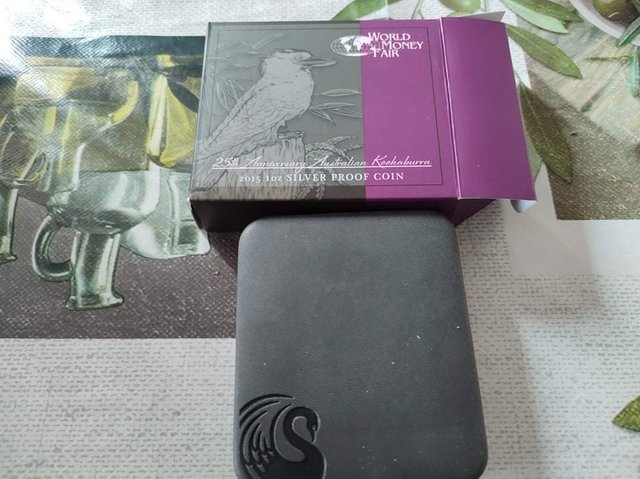 It comes with a certificate as well, with all the basic information you need to know. Feel free to zoom and read it from the photo directly, I am too lazy to type it: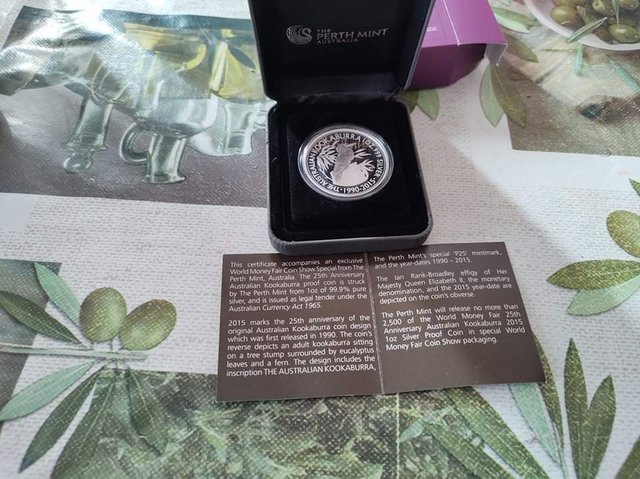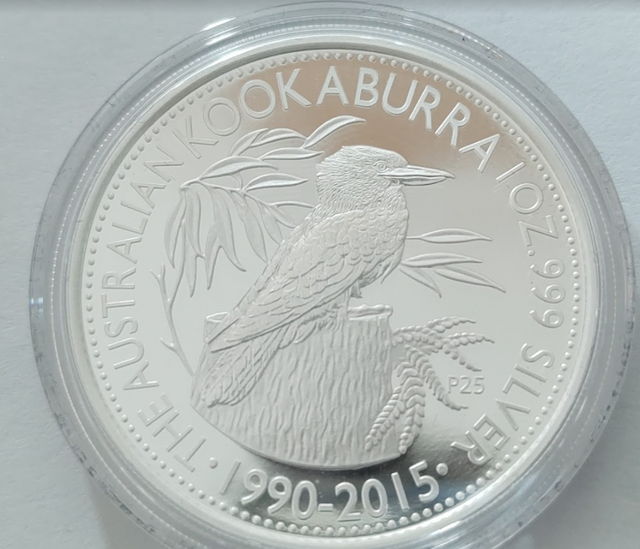 Cute. And shiny!
On the back side a common sighting, our beloved old hag from England: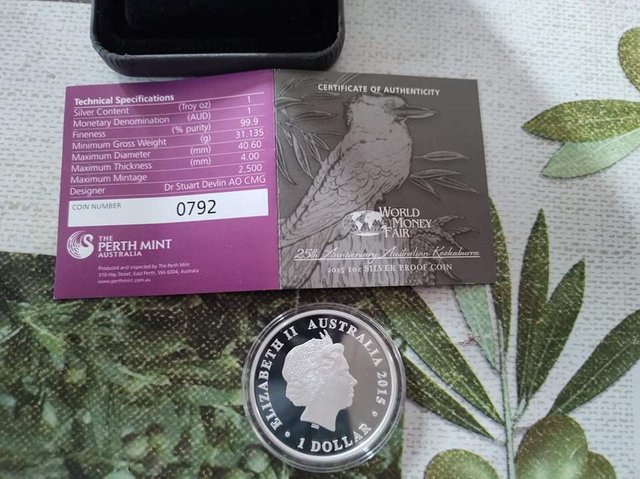 In case you wonder, Kookaburras are terrestrial tree kingfishers native to Australia and New Guinea. Feel free to visit wikipedia for more info on them.
Quick Specs
Composition: Silver (.999)
Weight: 31.1035 g
Diameter: 40.6 mm
Thickness: 3.5 mm
More coins and stuff
Posted Using LeoFinance Beta
---