Sexy 5 Deutsche Mark
---
Most of the silver coins I have been showcasing lately are Greek and at least 100 years old, so here is something different and more recent for a change: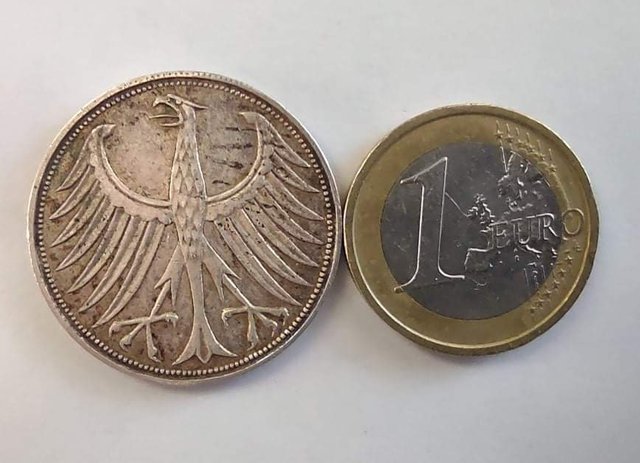 A German 5 Deutsche Mark from 1969, I just love the simplicity of the coin.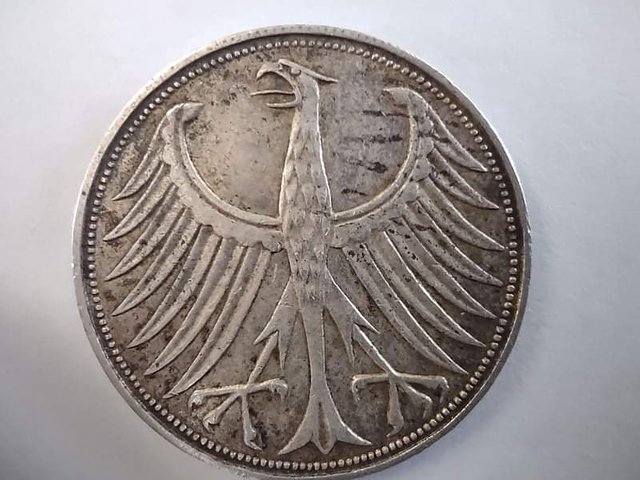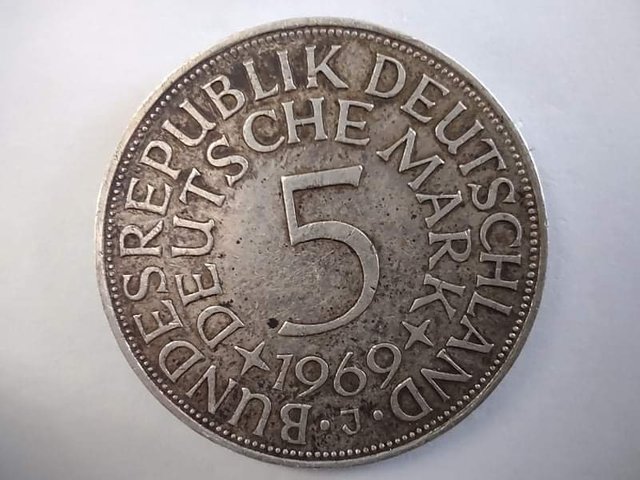 A manly eagle on the one side and the bear necessities on the other, which reads "BUNDESREPUBLIK DEUTSCHLAND DEUTSCHE MARK" for Federal Republic of Germany Deutsche Mark along with the minting year.
As for the ring side, it reads EINIGKEIT UND RECHT UND FREIHEIT for "Unity and Justice and Freedom"

All in all, a nice hefty coin of 11.2 g with 0.625 silver.
Definitely one of my favorite foreigns!
Quick Specs
Composition Silver (.625) (Copper .375)
Weight 11.2 g
Diameter 29 mm
More precious coins and shit
Posted Using LeoFinance Beta
---