Sexy goats!
---
So today I decided to show off my biggest and chunkiest silver coin, a 2 oz piece that I got from @goldroosteer a couple months ago, labeled as "Australian lunar silver coin series II, year of the goat 2015"
This is a really cool coin from Australia featuring a family of goats. The premium on the piece was pretty heavy (I paid 100 $ for the coin) but imo it was well worth it, as it is a really unique piece.
Let's first see a couple photos of the box and stuff: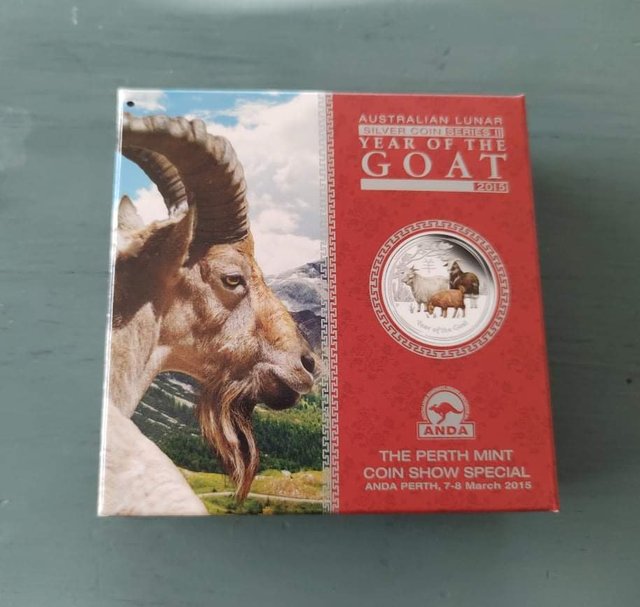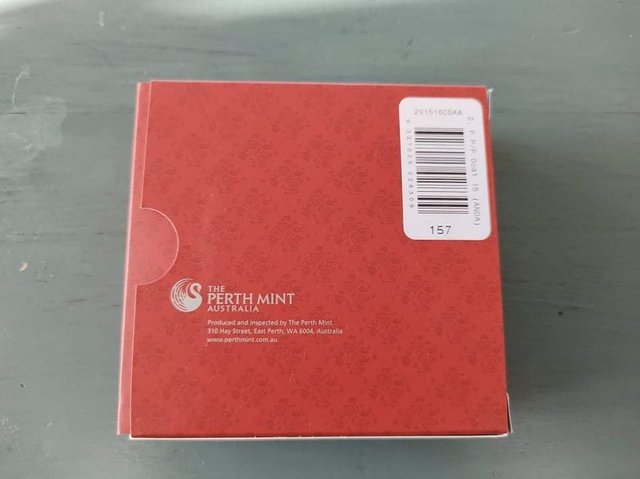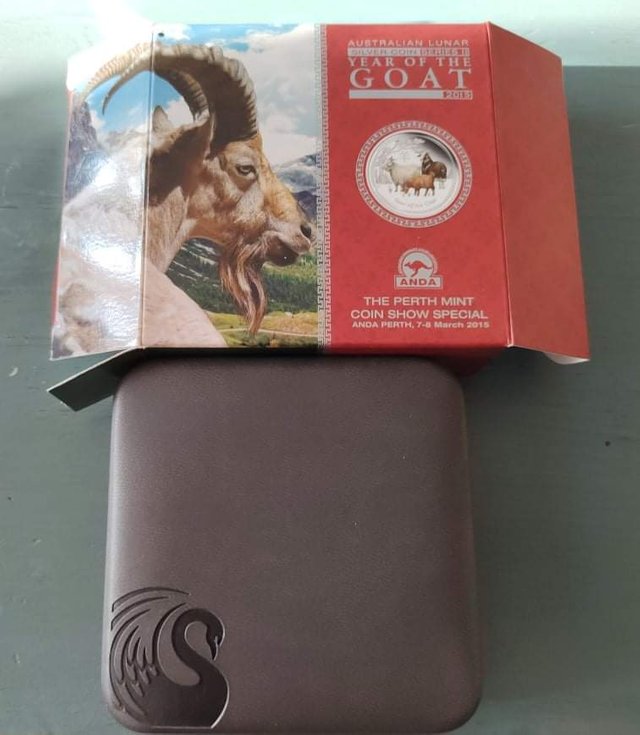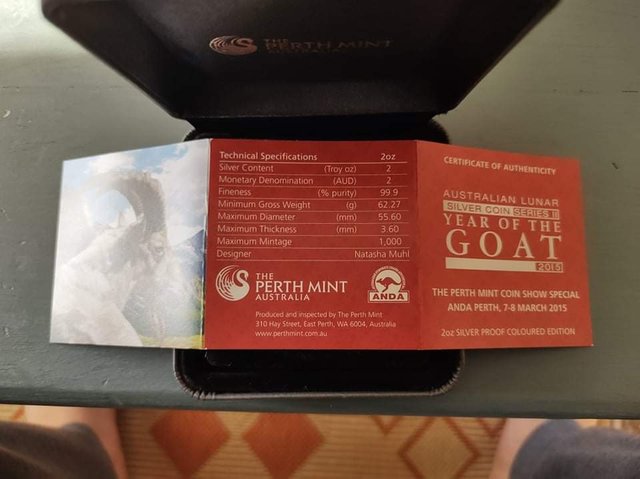 And now to the good part: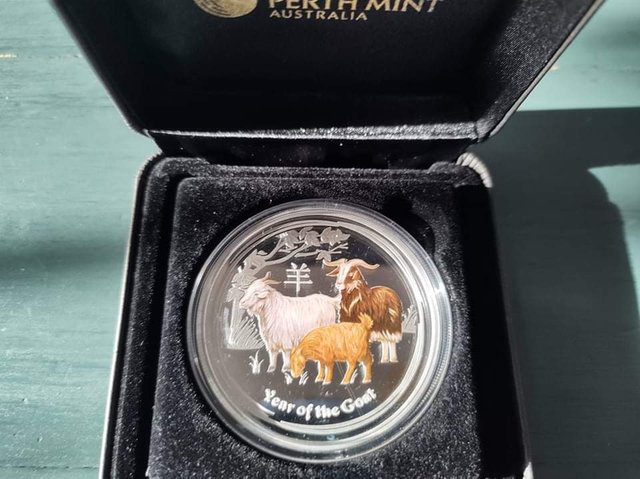 Even 1 oz coins look small compared to it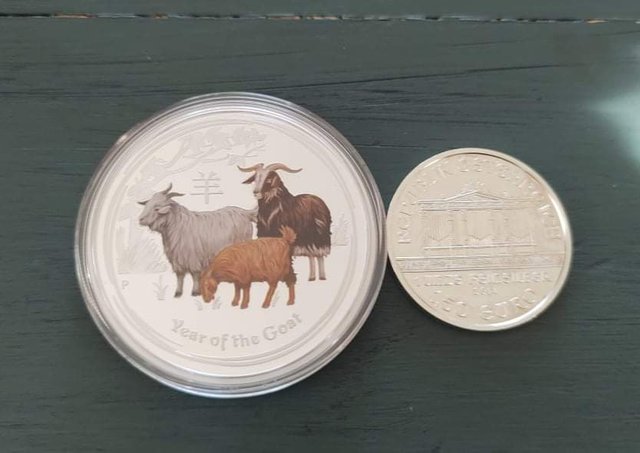 While a regular coin just looks like a toy: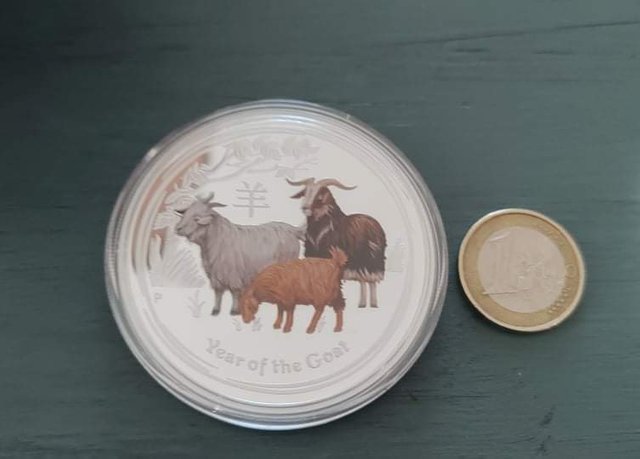 Sexy goats are sexy!
More precious coins and shit
Posted Using LeoFinance Beta
---