Sexy Gold Stamp!
---
I think I have showed you lots of my gold pieces ranging from sovereigns to jewelry so today I have something different.
A golden stamp that was gifted to me by a close friend a long long time ago. I think I have made a post about it a couple years ago but I am too lazy to check.
It is issued by Bhutan and is 22 k of gold. As you can see the front side reads "the Penny Black", Bhutan which is the country of origin, 140 NU the local currency called Bhutanese ngultrum and 1996, the year this commemorative stamp was issued.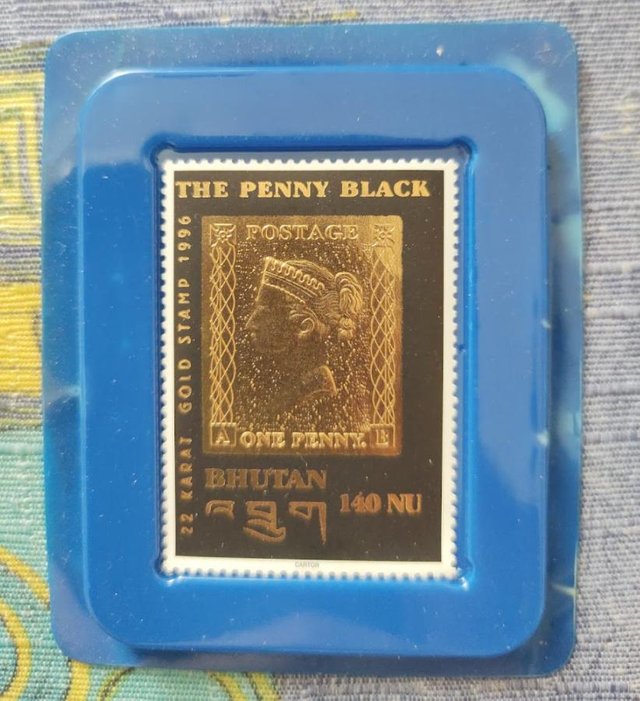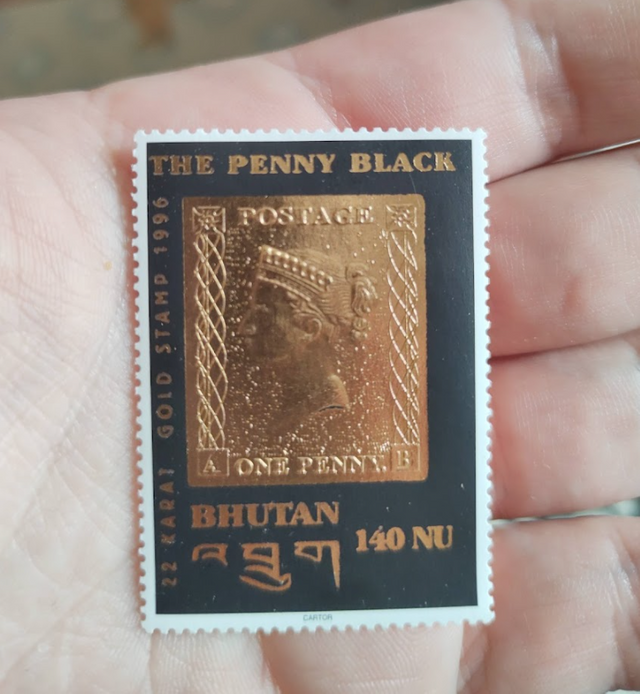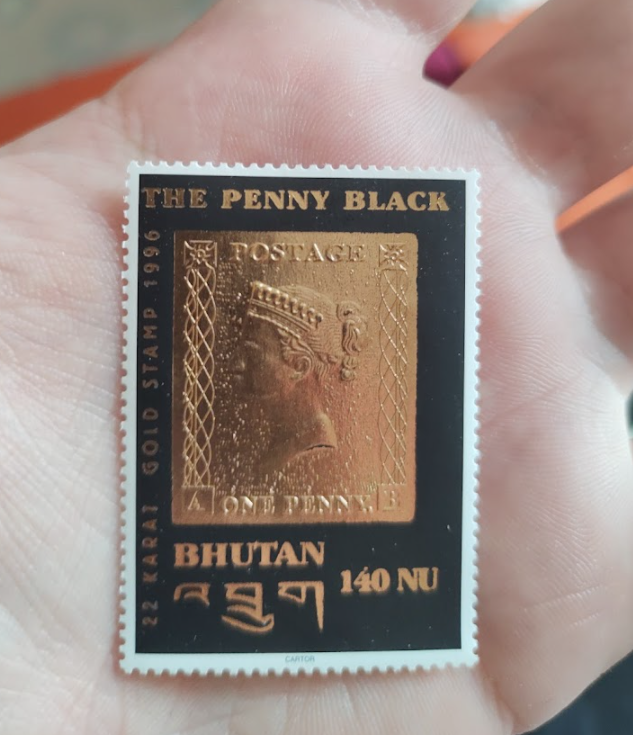 In case you wonder "The Penny Black" was the world's first adhesive postage stamp issued on 1 May 1840, featuring a profile of Queen Victoria: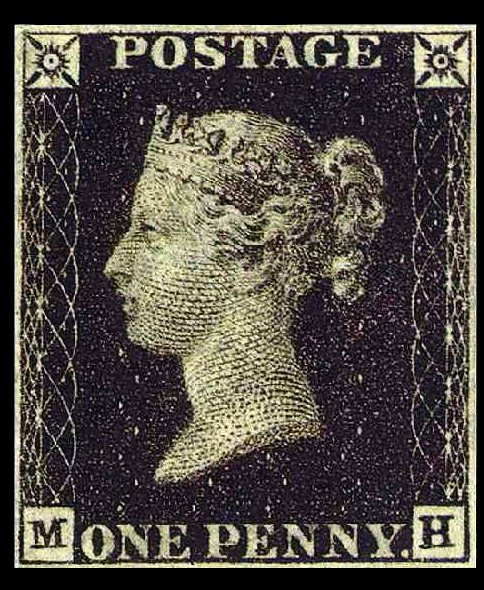 (public domain)
The backside of the stump is empty and looks like a regular stamp: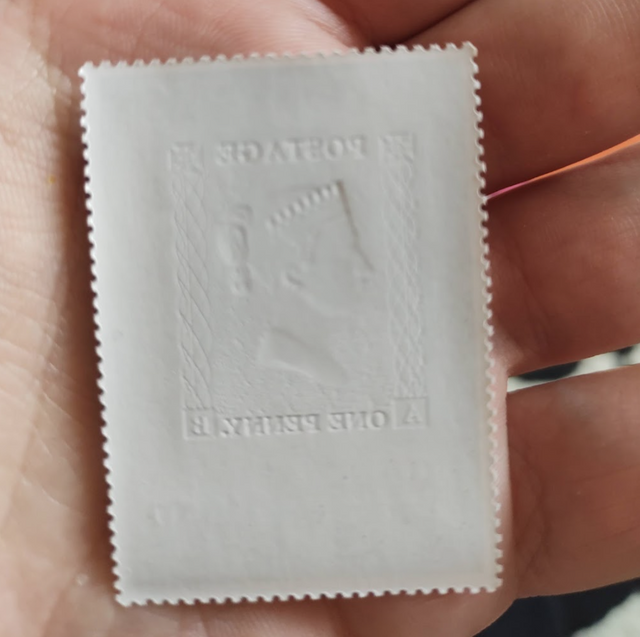 I couldn't find any information online about how much gold is in this piece but I wouldn't expect much, as the stamp probably doesn't even wait half a gram... I guess it's time to stop being a cheapo and buy myself a precision scale 🤭😂
More precious coins and shit
Posted Using LeoFinance Beta
---