Sexy Otto!
---
Today's silver coin is one of the most recent and coolest additions to my treasury, a 5 drachmai minted in 1833, just a year after modern Greece was established and officially became independent from the Ottoman empire.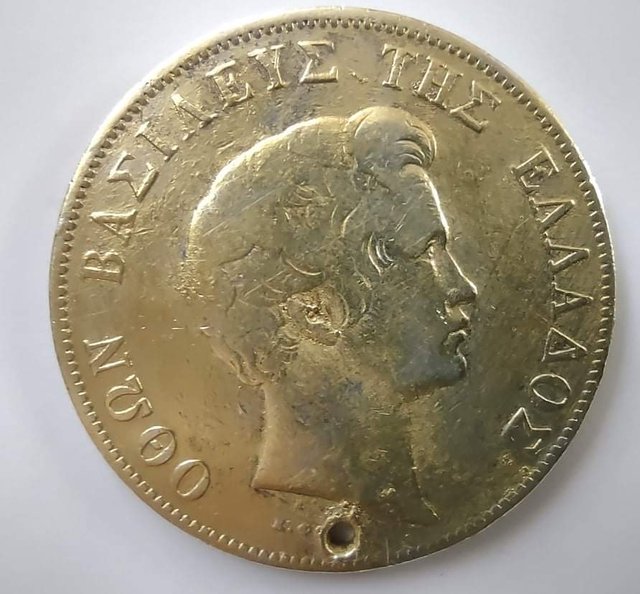 On the front side we have King Otto, or
Otto of Greece, the first king of Greece. Imo a good fella that was never loved by the Greek people much..Oh well..
The coin on this side reads ΟΘΩΝ ΒΑΣΙΛΕΥΣ ΤΗΣ ΕΛΛΑΔΟΣ for OTHON KING OF GREECE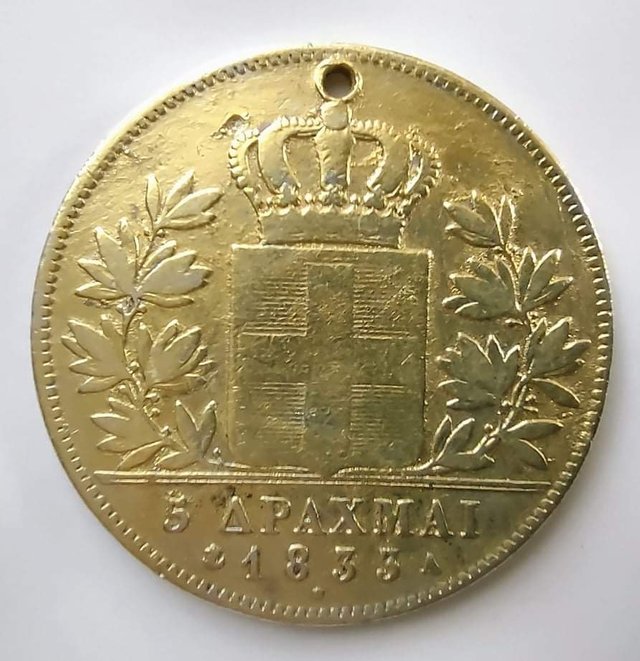 On the other side we have a greek crowned coat of arms with olive branches, 5 ΔΡΑΧΜΑΙ for 5 drachma and the minting date (1833).
A nice big heavy coin that dwarves the regular ones we use today, 22.385 g of 0.9 silver. Niceeee!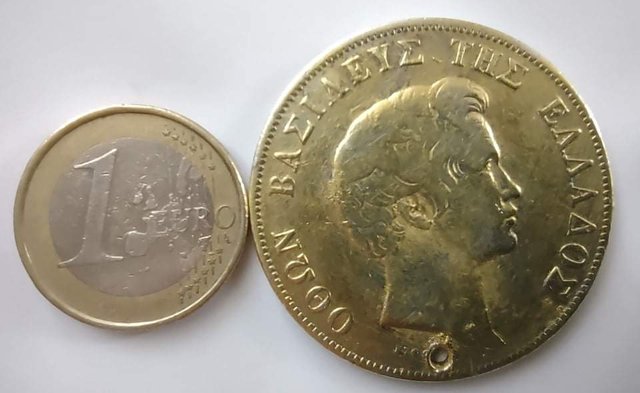 As you can see the predecessors made some modifications before it reached my hand. Specifically, a hole (probably for wearing/jewellery purposes) and plated it with gold. It's ok, I still love it <3
Quick Specs
Issuer: Greece
Type: Standard circulation coin
Composition: Silver (.900)
Weight: 22.385 g
Diameter: 38.2 mm
More precious coins and shit
Posted Using LeoFinance Beta
---