Sexy Silver Lion!
---
Today's silver coin is definitely one of the most badass in my collection. It came to my possession a couple months ago thanks to the secret Santa organized by #silvergoldstackers here on hive and it immediately became one my favorite bullions.
Just look at this bad ass lion 🦁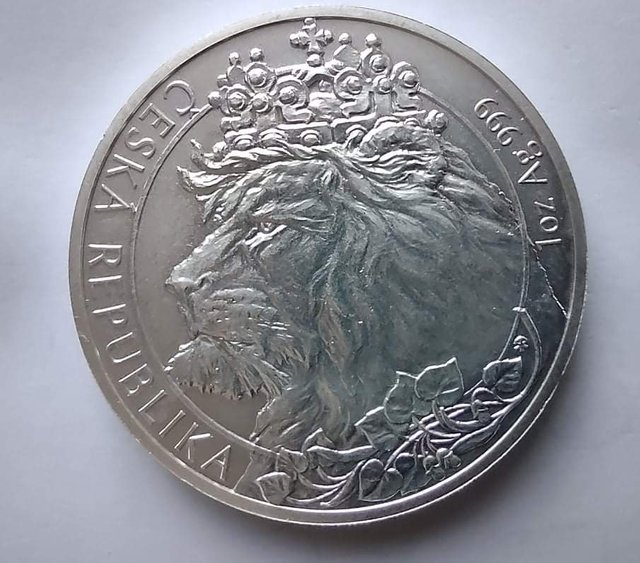 I just love the attention to the details. My photo makes no justice, trust me it looks way better from up close.
Other than the crowned lion the front side reads "ČESKÁ REPUBLIKA" for Czech Republic and 1oz Ag 999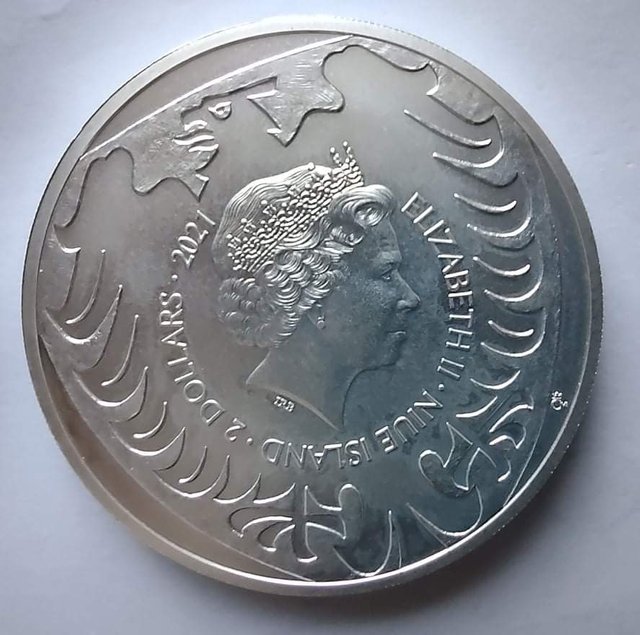 On the other side, a familiar sight, the gilf queen of England!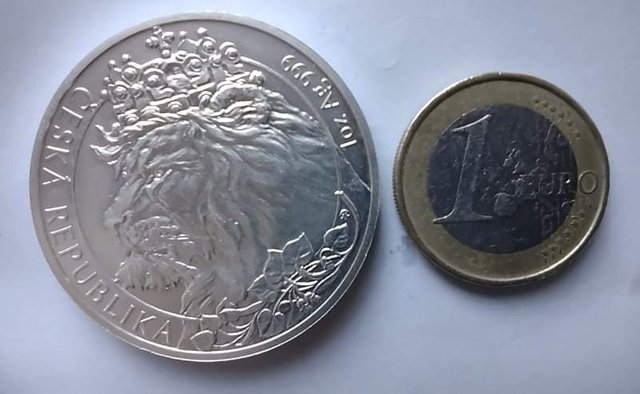 The euro coin looks like monopoly money next to it 😂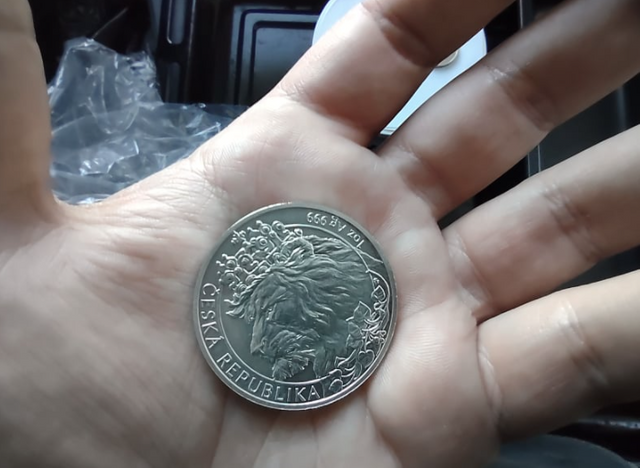 I rarely remove coins from their capsule.. but I had to make an exception for it today before sealing it back again .. It felt really nice :)
Quick Specs
Issuer: Niue
Composition: Silver (.999)
Weight: 31.1 g
Diameter: 37 mm
More precious coins and shit
Posted Using LeoFinance Beta
---