The best thing about my least favourite silver coin…is the fact that silver is silver
---
Today's post was inspired by the recent similarly named post by @ssjsasha.
Well, the coin below is by far my least favorite from my small silver collection, simply because I find the design on the front side too sloppy: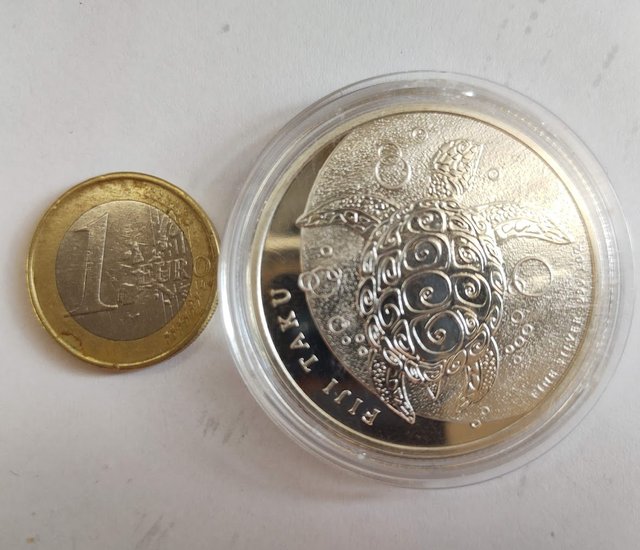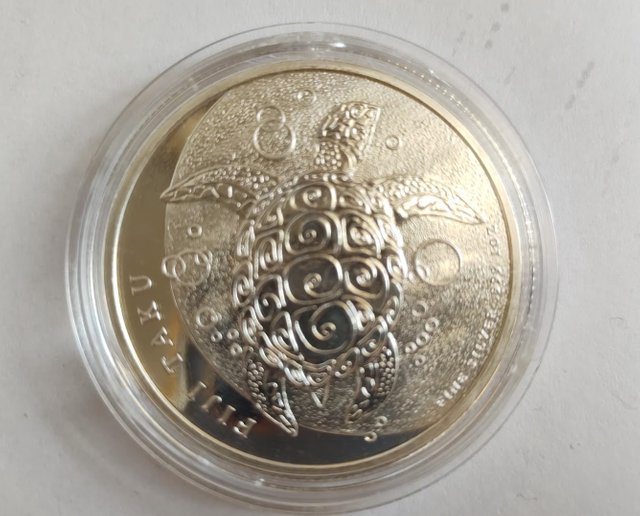 Shit, that's one ugly turtle!
The back side isn't anything impressive either, it's the Fiji Coat of Arms.. boring seems like an appropriate word to describe it: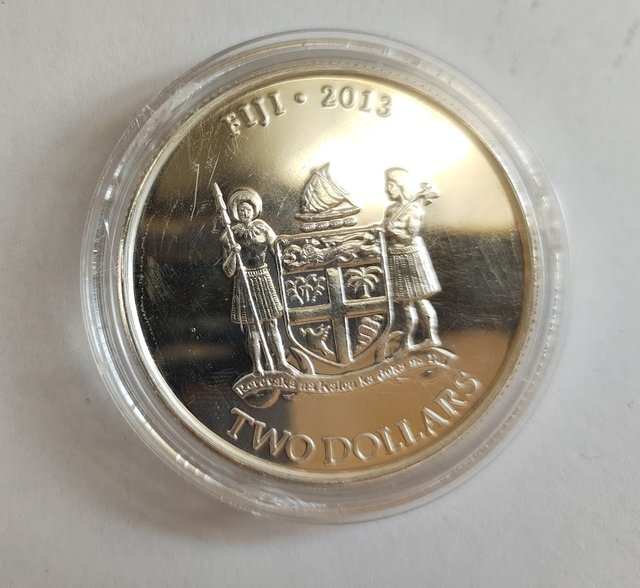 The tiny letters read in fijian "Rerevaka na kalou ka doka na Tui" which is the country's motto: "Fear God and honour the Queen". Too cuckish for my taste XD
Anyways, ugly as it may be... One ounce of silver is one ounce of silver so I can't complain much!
Quick Specs
Composition: Silver (.999)
Weight: 31.10 g
Diameter: 40.70 mm
Posted Using LeoFinance Beta
---