A One-time $5 Investment in Hive game yields 300% and more!
---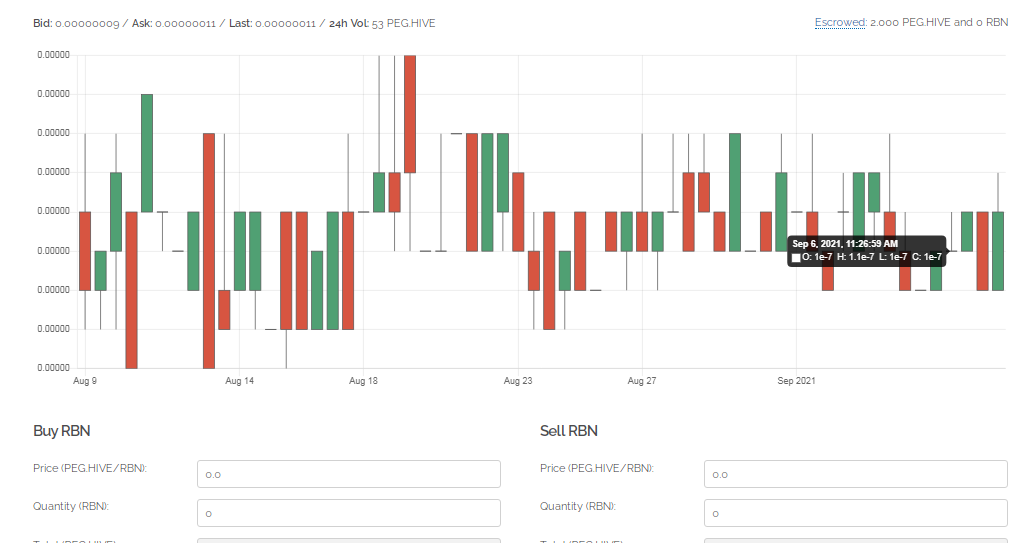 In Six (6) days, I would be a year old as a consistent Rabona game player. It's been an exiting journey participating in 47 soccer seasons of 7 days each. I've had my fails, wins, promotions, relegation, losses and profits as far as my engagement in the game is concerned. From fun to the business (earning) component of the game has been nothing short of amazing.
I'm trusting that @Rondras and his team are cooking a First anniversary post/event/tournament to mark the first year of consistent growth of Rabona and value addition to the hive blockchain. With my growing experience in the game from inception, I've been keen to raising the value of my team FC Creativians in terms of assets (stadium, and other fund generating options), player value (Overall Strength and Salary) and in finances.
The team had long break -even as per the initial and follow-up investment to purchase RBN tokens to run the team on each match day. Our token balances rose from a Thousand to Tens of Thousands to Millions and that made me catch a vision of hitting my first Billion count of tokens. Many people would wonder what value a Billion RBN tokens would be. It could be small and seemingly insignificant today but the in the near future when the grand features such as tournaments and Bank of Rabona comes to scene, there'll be a huge difference.
While piling up my RBN tokens, I had to do what IO advise new investors. I decided to take a bite of the earnings to at least offset the initial investment sum and other expenses that accrued while the game has been running on my PC. I made a withdrawal of about 200 million RBN tokens which summed to 19 HIVE approx. This was during the Hive ramp to $1 and I was able to recover as much as $15 from the token sales.


Transaction ID
Whao! The gaming journey started with just $5 worth of Hive and a year after I withdrew $15 with much more still in store for the future. Really, I was surprised that that much could be recovered from RBN at a time as this. That's really an encouraging figure for me.
Indeed, with a "no" possibility of running a deficit in finances in the coming season, it means that the profit from a one-time $5 investment is continuously flowing and all that would be ever withdrawn would be profits. This is just incredible gift from a fun-centered Hive project.
Rabona game is a soccer management game that allows its players to build and manage his football team to win matches and ensures that that team funds are always on the positive. With over 1,350 matches aito-played, we're waxing stronger to earn at least 20 million RBN each season (of 7 days) which I value at $5 in the next few month.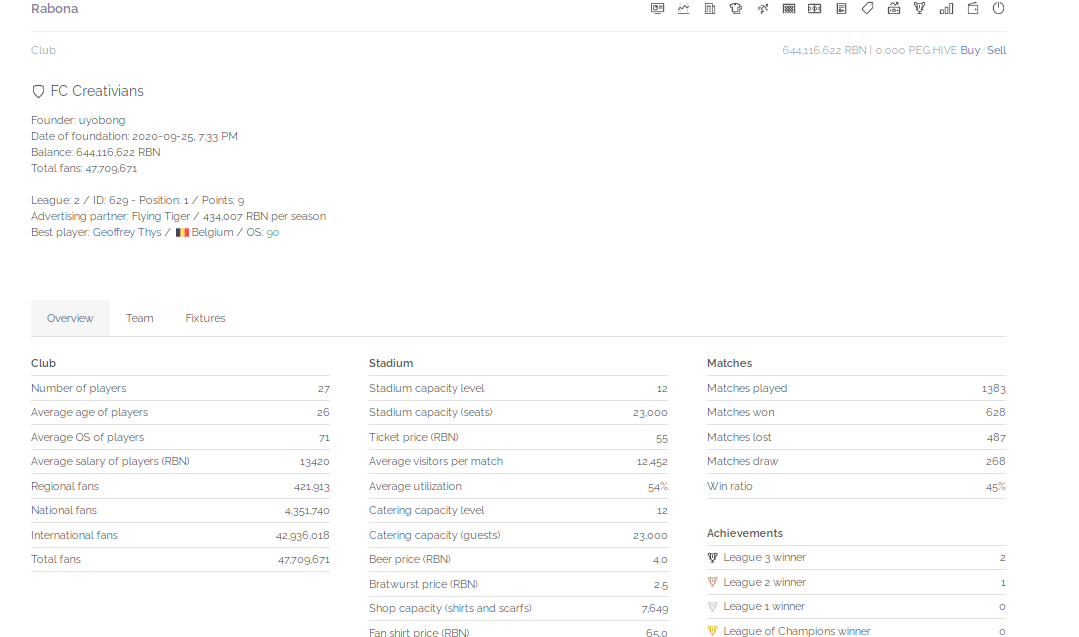 It's really exciting that with fun, we get richer on Hive. I can know the joys of those playing Splinterlands, DCity, and other games on Hive. While we cool-off our stressing days with the games, we passively make some cool cash. My initial investment on Rabona game was $5, I've cashed $15 already with more than $50 worth of tokens in balance.
It wouldn't be wrong to tag gaming as work opportunities on Hive blockchain!
Posted Using LeoFinance Beta
---