Earn Crypto - How to Earn Free LEO in 2022
---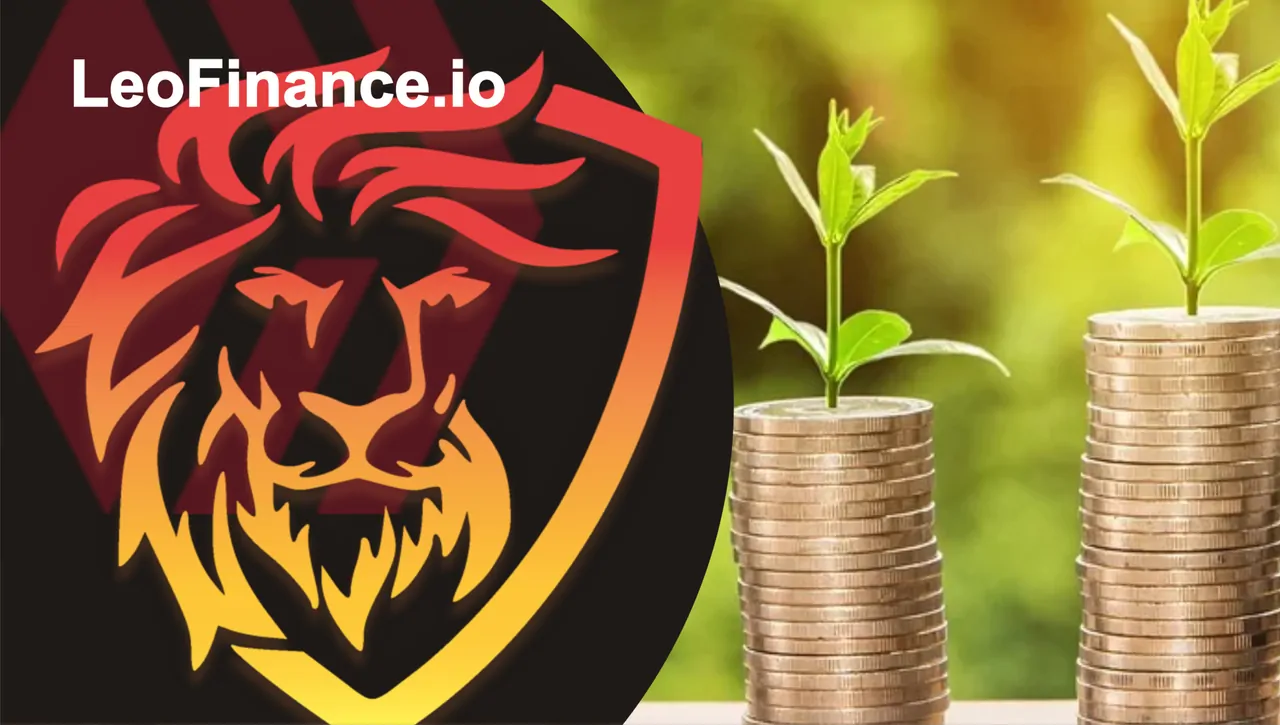 Facts about LEO
LEO is mined on Hive blockchain via the Decentralized Proof of Stake (DPoS) and Decentralized Proof of Work (DPoW) protocols built on Hive second layer. Staking LEO allows a Hive user to distribute smaller units of LEO to other users when "liking" their contents created on the leofinance.io platform or Hive posts using the #leofinance tag.
The @LeoFinance blockchain-based social media community was created for Crypto & Finance content creators. The tokenized blogging platform allows users and creators to engage and share content on the blockchain while earning LEO token rewards. LeoFinance is one of the leading tokenized communities on Hive in term of user base and value of rewards distributed. In the nearly Three years of the community's existence, LEO token has been distributed to over 4.8k users.
LEO token is linked to Four blockchains - Hive, Ethereum, Binance Smart Chain (BSC) and Polygon network. Presently, there are a total of 12.73M issued LEO tokens, 2.3M burned, 10.43M circulating supply. source. Out of the tokens in circulation, 51% share is staked, 10% is held liquid on Hive, 17% is wrapped as wLEO on Uniswap (Ethereum blockchain), 9% is wrapped as bLEO on BSC and 13% is wrapped as pLEO on Polygon network.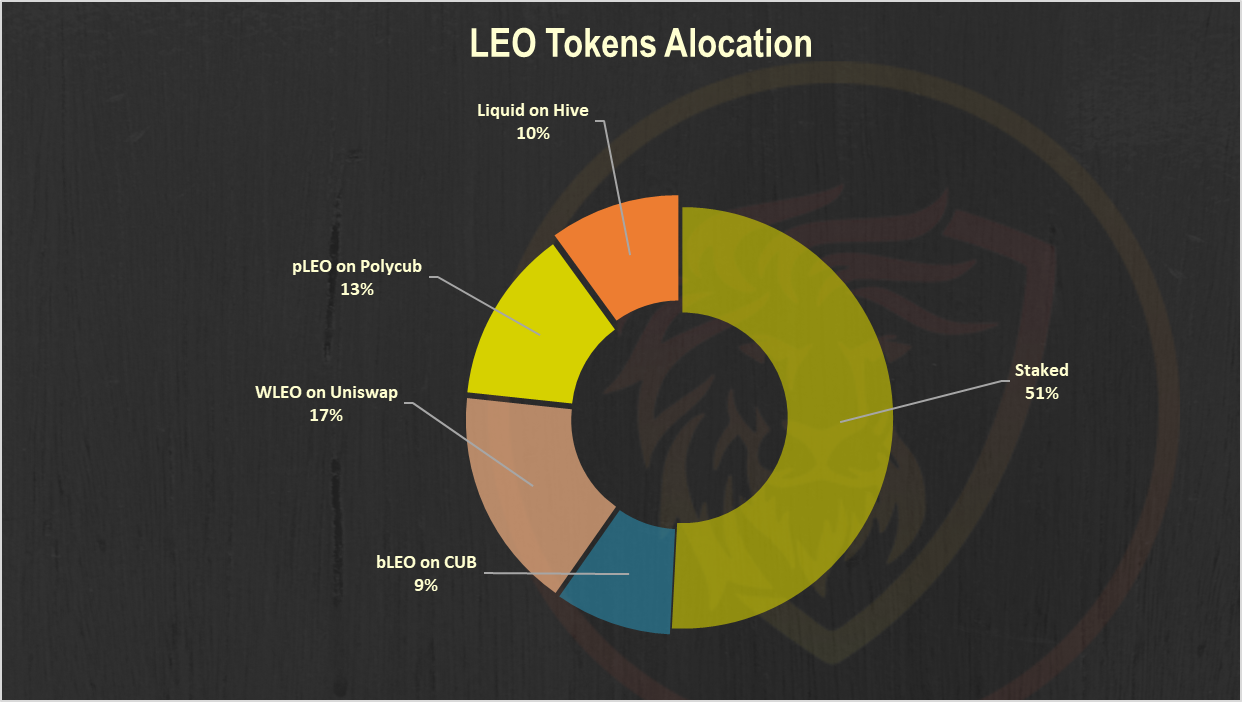 Stat source
The LeoFinance community is dedicated to maintaining a high Monthly Active Users (MAU) as its leading KPI. To ensure that there the user base of the community continues to spread across blockchains while also deepening, there have been several initiatives to encourage engagement of users in terms of posting and commenting on the leofinance blogging interface.
These initiatives are not just aimed at rewarding users' active participation but also helps to improve investment returns to LEO stakeholders. These initiatives have boosted activities on the leofinance frontend, counting up to 7k comments in a single week. source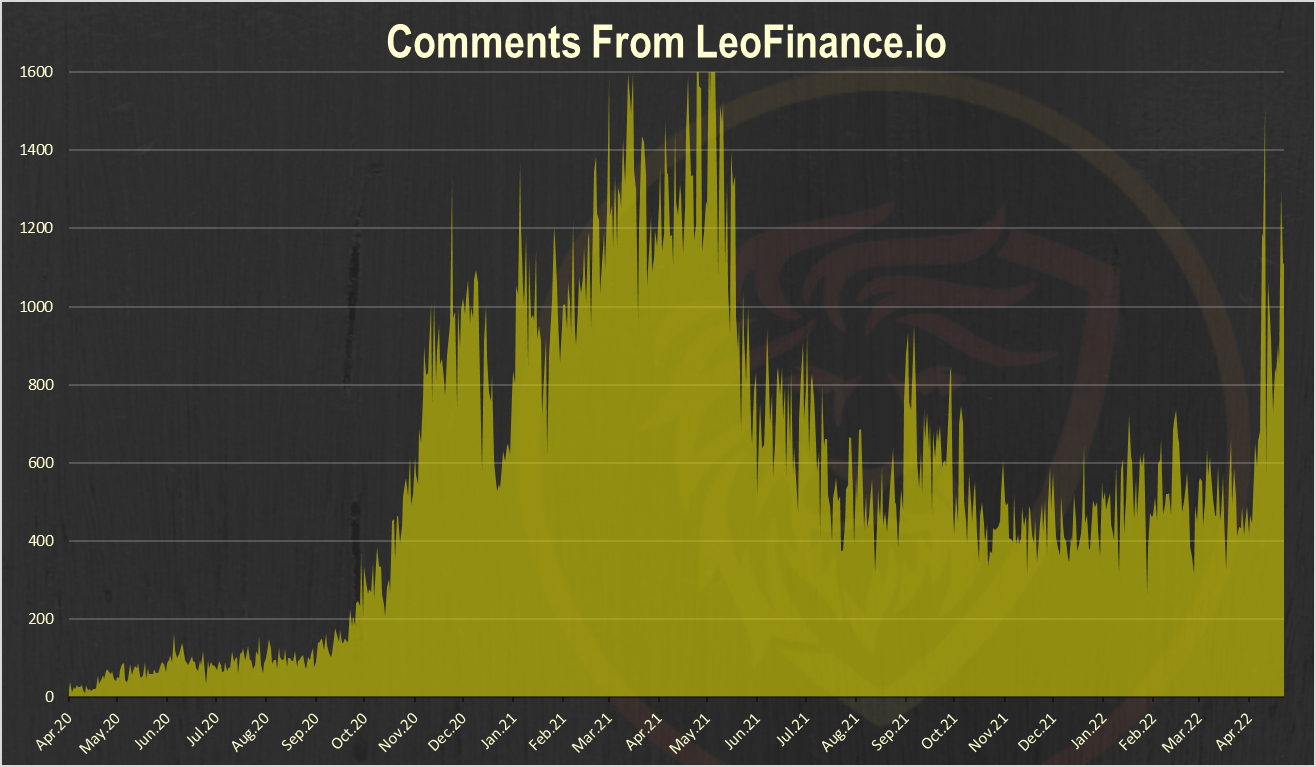 Stat source
How to Earn Free LEO in 2022
About a month ago, @khaleelkazi instituted a 100 LEO prize reward for every LeoFinance user who ranks above him in the LeoFinance engagement League published every week Friday by @abh12345. That singular challenged had scaled LeoFinance engagement from 4k weekly to 7k and gradually approaching the 10k weekly milestone. This challenge is running into its 4th week and it only gets more exciting.
The LeoFinance engagement league score takes into consideration, the following indices of users as it relates with LeoFinance community:
Posts made using leofinance.io (P)
Comments made using leofinance.io (C)
Number of people spoken to where the comment was made using leofinance.io (PS)
Comments made outside of own posts using leofinance.io (CO)
Unique Author posts commented on where the comment was made using leofinance.io (UA)
Comments - replies to replies - depth > 2 (CR)
Comments - length in characters (CL)
Up-votes to others (V)
Up-votes to different authors (UV)
Self-votes (SV)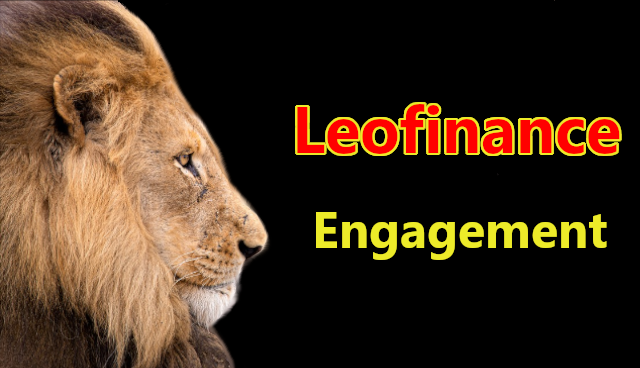 Days ago, Khal sent out a whooping 1,400 LEO to 14 users who ranked over him in last week's LeoFinance engagement league. That's presently worth about $200, but potentially $2,000 in the near future.
As promised, I am sending out 100 LEO every week to anyone who ranks above me on @abh12345's weekly LeoFinance Engagement League post. Last week, a bunch of people got lucky (but don't expect that to continue this week!). source
Earning 100 free LEO at a time as this can mean a whole lot especially with a token like LEO that is loaded with prospects for the future.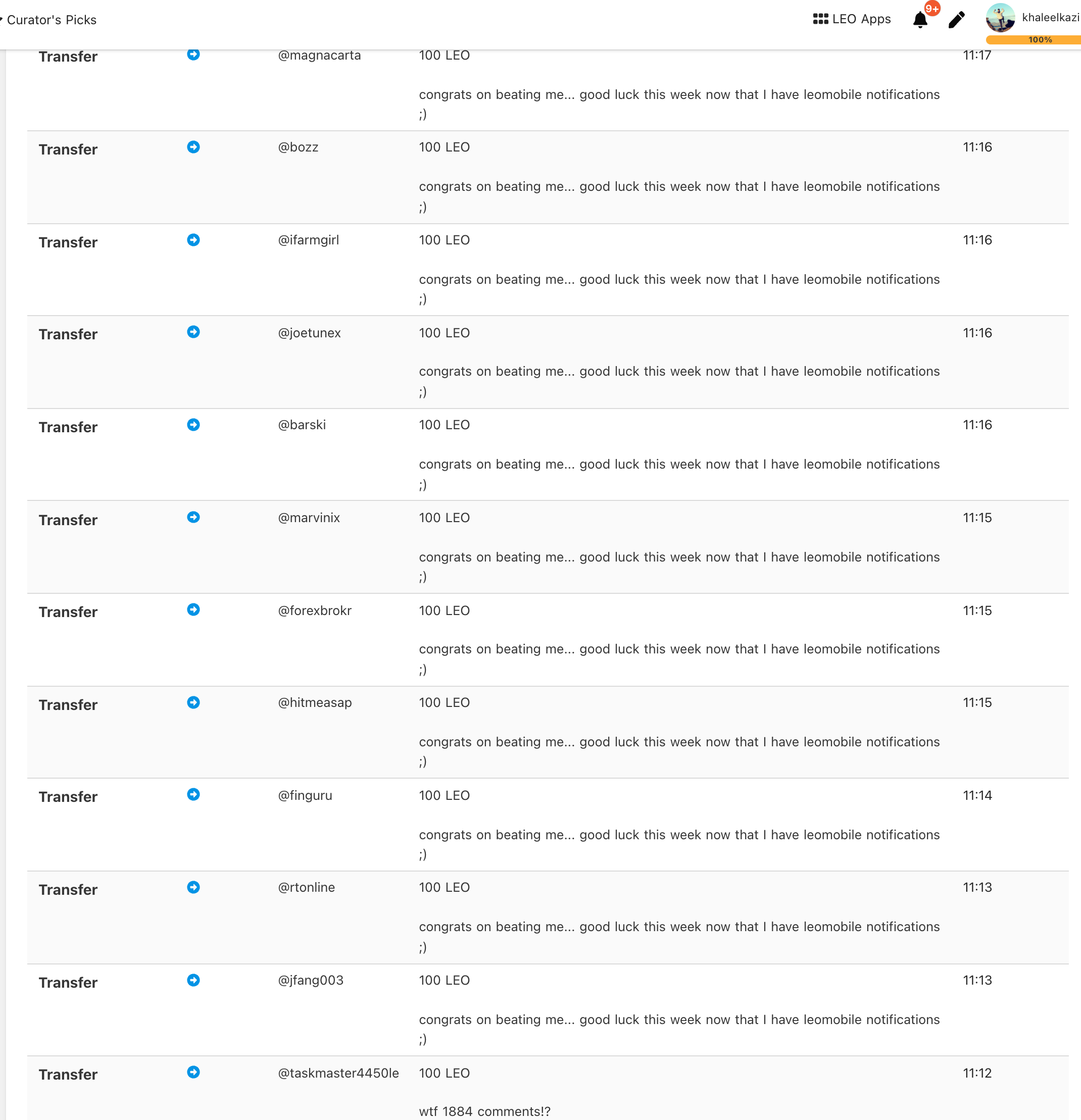 Anyone can have a bite of this freebie in the coming week by simply hoping to leofinance.io to sign-up/sign-in and start making posts and comments to qualify. It is a general understanding that Evergreen Content + Engagement = Exponential Growth for LeoFinance. Everyone gunning to earn free 100 LEO helps to grow the LeoFinance community too.
The Future of LEO and why you need some more
As LeoFinance continues to spread its reaches to different blockchains, creating multiple utilities for its DeFi tokens, LEO remains a base token that is and will be lined to all the blockchains LeoFinance would ever bridge to.
This tweet reveals some amazing facts about LEO token and how it is positioned for a huge value in the future. With a deepening liquidity and spread across several blockchains and DEXes, owning some LEO now would be a great investment decision. It could be staked on Hive or added to liquidity on Tribaldex, PolyCUB, CubFinance and Uniswap.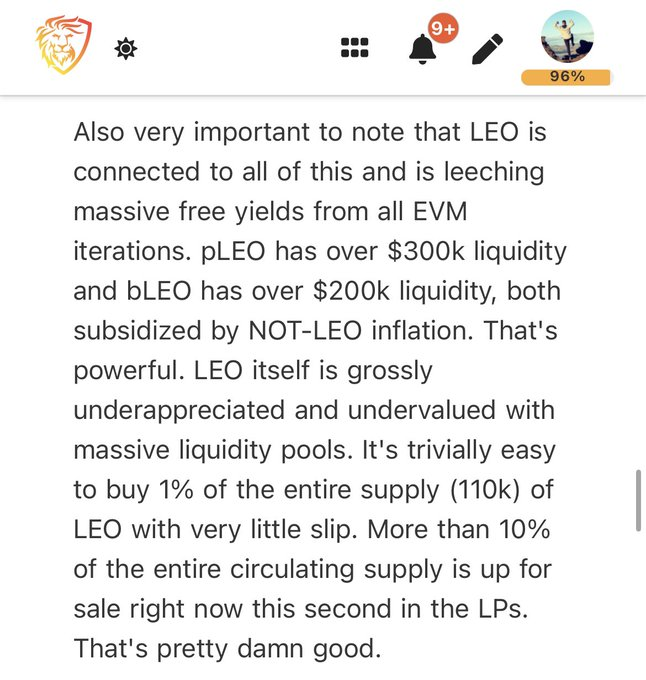 Tweet link
While we get to talk al lot about other cryptocurrencies on the LeoFinance, may we not fail to positioned for the LEO token which is truly bullish in nature with its wide utility.
---

LeoFinance | CubFinance | Hivestats | LeoDex | LeoFi
Delegate HP & Earn 16% APR, Paid Daily. Currently @ 2M HP
---
Join Hive Here and start a new work!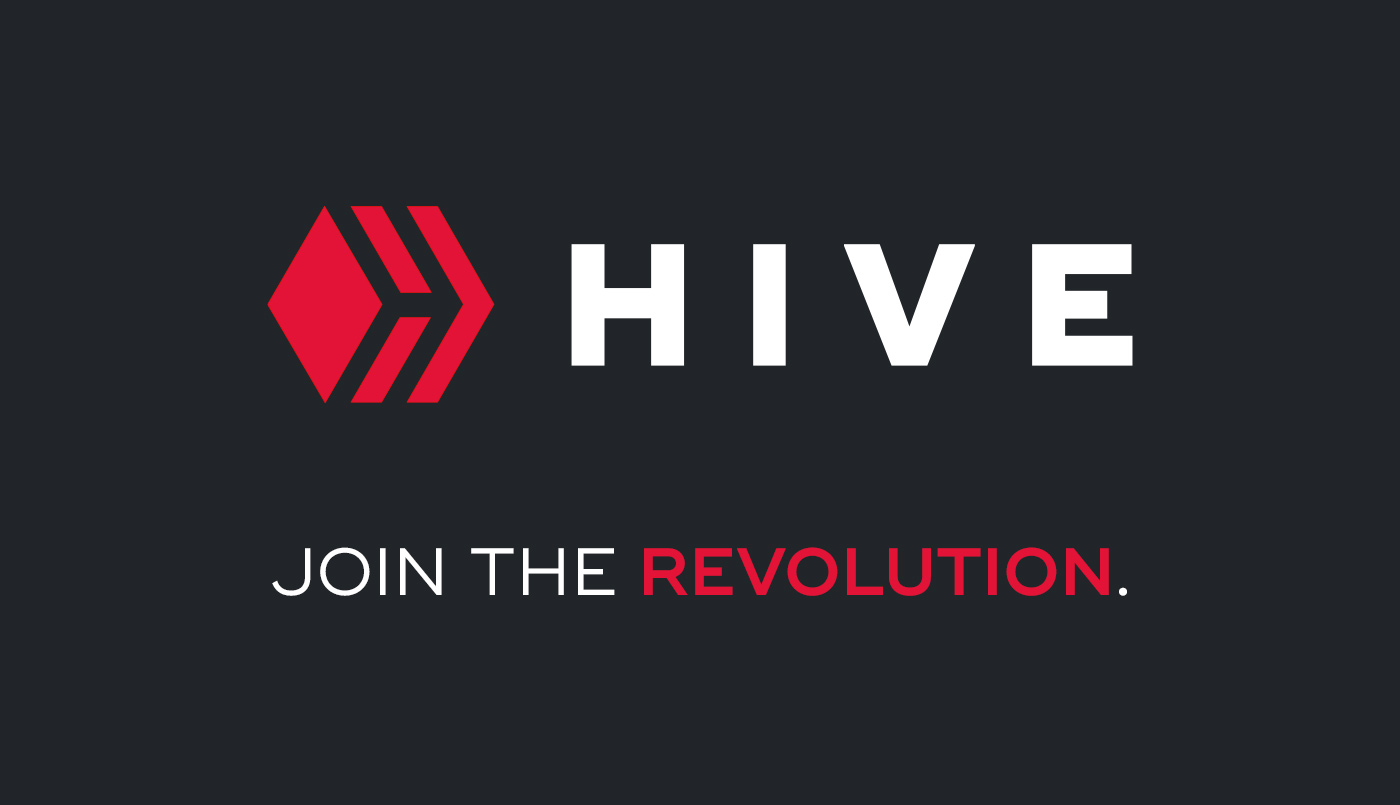 What is Hive?
Hive is an innovative and forward-looking decentralized blockchain and ecosystem, designed to scale with widespread adoption of the currency and platforms in mind. By combining the lightning-fast processing times and fee-less transactions, Hive is positioned to become one of the leading Web3 blockchains used by people around the world. source
About me...
I am a called teacher, a serial entrepreneur and a Graduate of Agricultural Engineering. Nigeria is my root and a place full of opportunities. I dropped out of a Master's Degree program due to funds, yet I do not regret growing the courage to start my business from the scratch. Today, I've built layers of Businesses on the Hive blockchain in terms of Curation and it's a sustainable passive way of earning crypto while learning.
I am your favourite Hive Tribes Promoter and Curapreneur!
I am @Uyobong.
Let's connect on Twitter
Posted Using LeoFinance Beta
---