GameFi Leader publishes Official Whitepaper for New Blockchain Sports Game - Genesis League Goals
---
The creators of Splinterlands game is here presenting you with another powerful play to earn game for sports lovers. If you have played, heard of or read about Splinterlands, you will be excited about this latest delivery in the blockchain gaming world brought to you by GameFi leader. The team is always committed to make a BIG deal out of card NFTs and improving the financial lots of the investors and game lovers.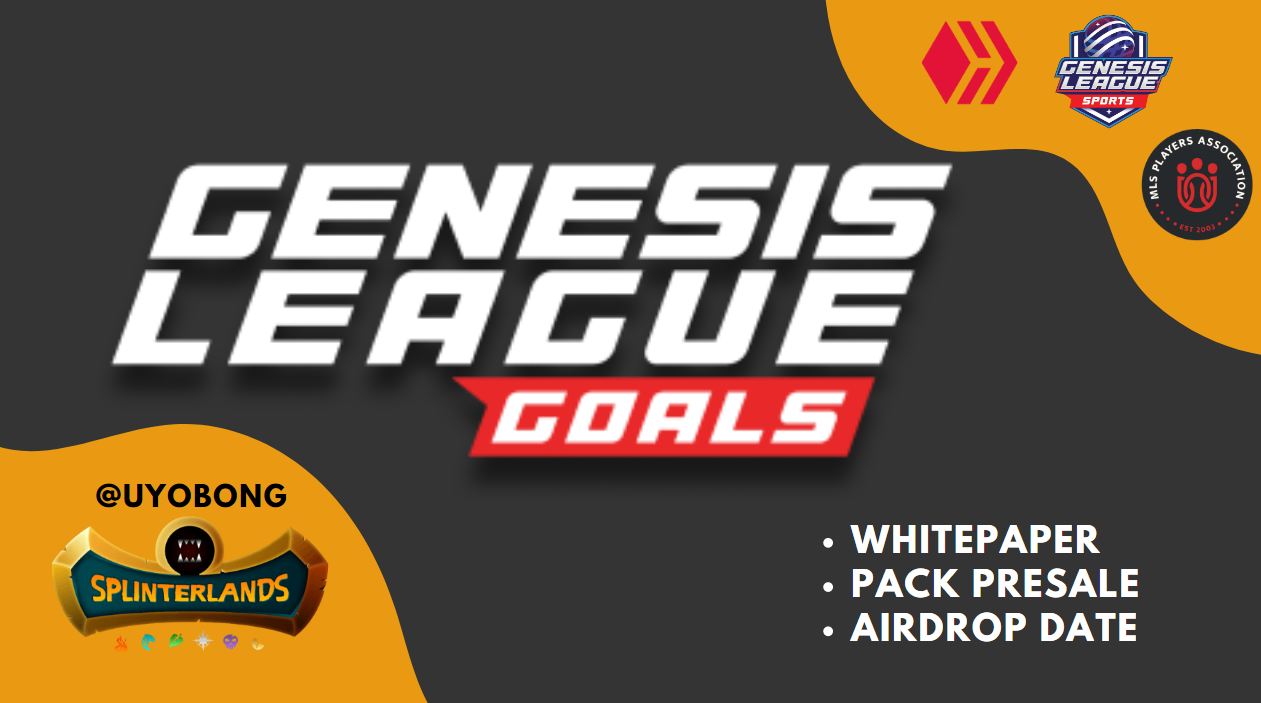 Genesis league Goals: Your latest Play to Earn Game
Genesis league Goals (GLG) is now a thing on the Hive blockchain as preparations are rounding off for the presale of the first half a million packs of the Cards NFTs. GLG is designed to be a rapid tactics turn-based game where players collect their favorite soccer player cards, build decks, and compete in head-to-head matches. This is another higher level in fantasy sports industry. This lofty creation by the creators of Splinterlands is just one product in the Genesis League Sports (GLS) platform in partnership with the Major League Soccer Players Association (MLSPA).
There is a lot of excitement about this announcement as mainstream media is already flying the news including Yahoo entertainment. The Pre-Sale for GLG starts October 18, 2022 at 9:00 PM (GMT).
Great Excitement in the Whitepaper
The GLG whitepapar published yesterday contains the basic information every prospective player and investor needs to know about the game. Specifically, it details the GLS's roadmap, game tokenomics system, gameplay, MLSPA player intersection, and the enhancements to gaming that will be made possible by the uniqueness of the blockchain technology.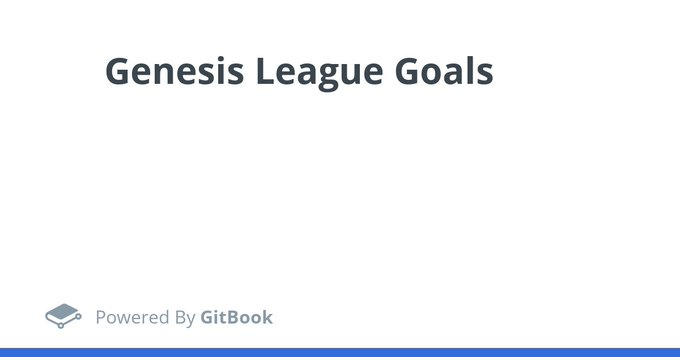 The Splinterlands' CEO, Jesse "Aggroed" Reich is excited about the whitepaper release according to timeline and calls is "a fruitful next step in bringing a growing audience to GLG, to the Splinterlands company, and, ultimately, into Web3". He also added that the entire team is so optimistic about GLG as the flagship game on the Genesis League Sports platform.
Our team has been working hard to develop the game's entire ecosystem for months, and it's exciting to see all of the pieces come together in our whitepaper to share with our growing audience," he said. "We believe this whitepaper will be a critical piece in passing on our enthusiasm for our first game for Genesis League Sports. I hope everyone reads it–we have so much coming." source
The key front about GLG is that it will bring more new users to web3 environment. The huge fanbase of MLSPA are made up of mostly people who are not familiar with crypto nor the web3 environment. It will be a lot of exciting adventure for them.
Airdrop Date for $SPS Stakeholders
The most exciting part of the news about GLG packs presale and the game launch is the promise to airdop as much 100 Million $GLX to $SPS stakeholders for 12 months. GLX, short for Genesis League Governance Token will be the staking, reward, and governance token for the entire Genesis League Sports ecosystem.
As the soccer-based platform, Genesis League Sports, continues to expand in the coming months to cover other sports and related organizations, $GLX, will be interoperable between all eventual games on the platform. Receiving free $GLX an account of staking $SPS is a great deal.
The snapshots of balances and airdropping of the tokens to SPS stakeholders will start on October 25th.
Another Win for hive Blockchain
In my post titled "Hive based Play2Earn game that could lead Mass Adoption", I have said time and repeated elsewhere that Genesis League Sports may be bigger than splinterlands in terms of attracting new users. The sports sector is so robust and full of dedicated and passionate fans.
Hosted on Hive blockchain, this shows how strong, secured, scalable and future-minded the hive blockchain can be. it will be impossible for crypto enthusiasts and promoters to ignore Hive. play to earn games and particularly, this ne related to sports could be the gateway. Moreover, $HIVE would be used in the purchase of the presale packs.
Are you Ready?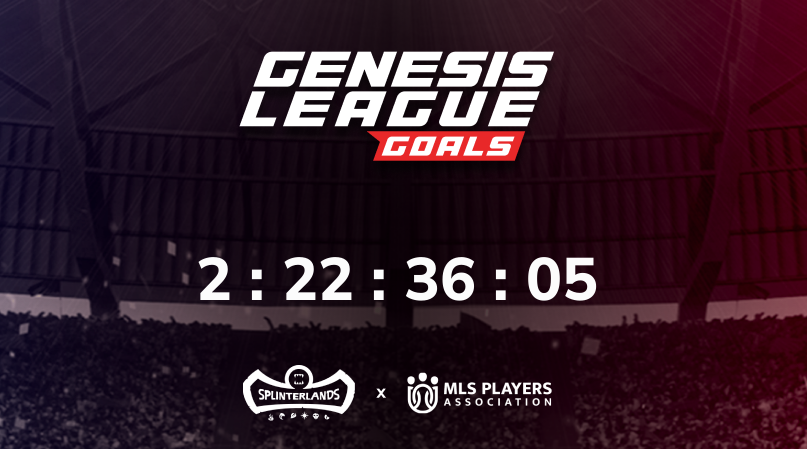 With just two days to the GLG pack presale, there is a lot of excitement and those who know the capabilities of the splinterlands team are all ready to have a bite of this big creation in the very massive world of sports.
---
---

Splinterlands game is termed the "next generation of collectible card games" in which allows players to collect, trade, and battle with provably scarce digital collectibles with real-world value. Battles on Splinterlands Unlike most trading card games, are fast and furious, and are usually completed within few minutes. The Splinterlands gameplay is simple and easy to learn viz: reviewing combat rules, making and submitting of the team and watching the battle unfold.

Let's Connect
Hive: https://leofinance.io/@uyobong
Twitter: https://twitter.com/Uyobong3
Discord: uyobong#5966
---
Posted Using LeoFinance Beta
---