Hive Power Up Day - October: $120 (191 HIVE) worth of Hive-engine Tokens powered up
---
Yesterday was October 1, 2020 and it marks the beginning of the last quarter of the year. Being a part of this last quadrant should challenge one to summon how well that the goals projected from the very beginning of the year had been achieved. Yesterday too, marked the 61st independence anniversary of Nigeria, my country, and trying to brainstorm the direction of our goals formed a very huge part of my day. The day also marked one of the most important days in my Hive investment journey - Hive Power Up Day (HPUD). I've always been at my best to maximizing my staking game of Hive and Hive tokens as it has a way of inspiring my investment drive throughout the month.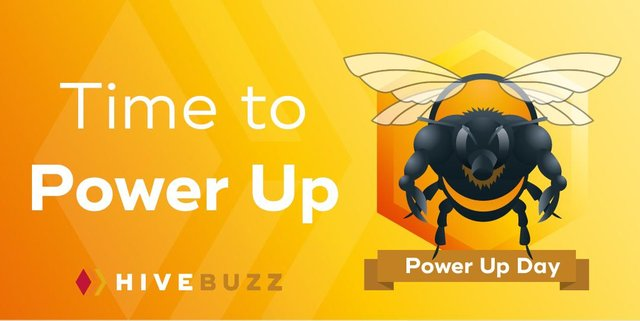 Source
In the last few months, I've not really powered up a great deal of tokens on Power Up Day due to my earning constraints. However, I made some huge strides yesterday summing up to 191 HIVE or $120 in the present exchange rate. The power-ups were not with HIVE as a token but centered on Hive tokens. Amazingly, it was spread between just three (3) of the Hive tokens I curate with - SPT, POB and CTP. Spreading the investment over just the Three tokens was to enable me hit the short term goals I had for them and it was quite easier with the three.


Transaction ID - 2500 SPT Powered up
SPT is a newly added token to my curation portfolio and yesterday's power-up rose my total stake to 5,000 tokens. That affords me to give about 1.9 SPT per 100% upvote. This is just my way of appreciating SPlinterlands game and its players. Looking forward to being an active player of the game soon. Gaming is one aspect of Hive that has been underated but the few geniuses that have discovered it have made their millions already.


Transaction ID - 500 POB Powered up
POB constituted the very higher part of my yesterday's Hive token Power Up campaign. Adding 500 POB worth over $90 to my POB Power was a daring step towards reaching my short-term goal of 10k POB sooner. I've been so obsessed with POB token and its future and I'm making the most of this time when the token is still very cheap.


Transaction ID - 500 CPT Powered up
I also added 500 CTP to my CTP power, bringing my stake held closer to the 25k milestone which would be achieved soonest. I think it's also a very good time to keep loading my CTP stakes as it is full of potentials and would soon emerge towards its prime. @Jongolson and his team are doing a great deal and they deserve a lot of support at this time.
I am happy I was able to Power up that much worth of Hive-engine tokens and looking forward to a greener October. While we celebrate Nigeria's political freedom, I dedicate this month to attaining some level of financial freedom with my investment choices.
It can only get better.
Posted Using LeoFinance Beta
---