How Valuable are your Socialmedia Posts?
---
My Hive account is about 100 days away from its 5th anniversary. The number of years, months, weeks, days and hours spent on this blockchain keeps adding up each day passing. It's been nearly Five years of active participation in this blockchain in terms of creating and curating contents. The engagement keeps growing and it never gets tiring.
Of all my social media accounts - Facebook, Twitter, Instagram, Hive and others, Hive is the youngest. However, the last few years have been committed to building my Hive accounts against other social media handles. This is due to the fact that using Hive has not been at my expense.
Every moment, hour, day, week, month spent on hive and the relative cost in terms of data and power has been fully paid for by Hive and I have profited immensely. This justifies the need for more hours and data to be spent on Hive social media on the coming days.
2,200 Top Level Posts is no Joke
Yesterday, @hivebuzz notification service prompted that I have made 2,200 Top level posts on Hive. That means I have made at least 1.2 posts daily since I started. That's an incredible number. You can check out my account stats on Hivebuzz website. Besides 2,200 top level posts milestone, close to 11,000 comments have been made. That is 1 post to 5 comments. That feels like a fair engagement index.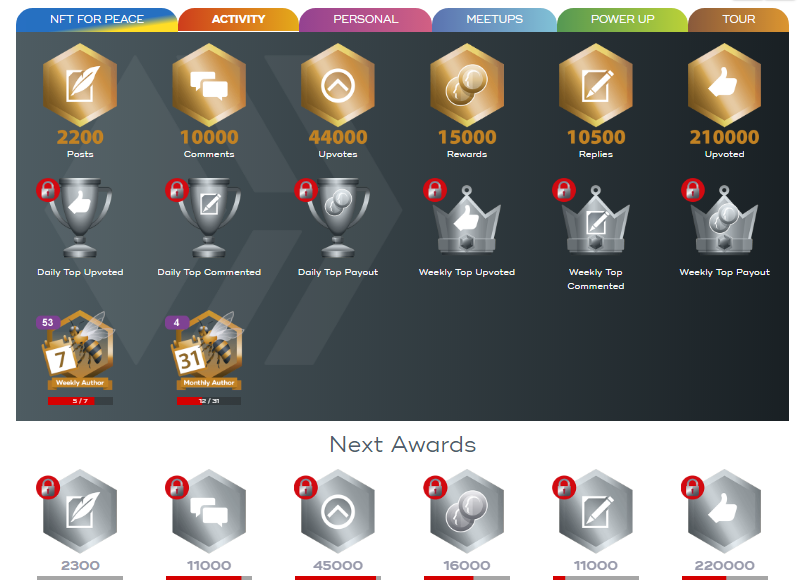 That number of posts and comments have attract a decent 14,911 author rewards in terms of Hive power and 664 Hive Power worth of curation rewards courtesy of the earned Hive power. The earned rewards is averaged at about 6 Hive power per post. This is an account stat of posts made on the Hive blockchain.
How Valuable are your Social media Posts?
While many people use socialmedia for several purposes, I beg to ask how valuable the engagement impressions made there have been. My impressions on Hive social media has been very rewarding and interesting so far.
Hive can only get better! There is something to share through the myriads of communities that exists on Hive - Finance, life, arts, personal development, sports and all you can ever think of. The scalability feature of Hive which allows for more communities to build and grow on its infrastructure qualifies it to be the everything blockchain.
We never get exhausted on what to share on Hive as long as all that is shared is valuable and well rewarded. My Hive account is more valuable than all of my social media handles put together. My contents here are immutable and could be retrieved as long as the blockchain nodes still runs. My contents are my contents and they are never lost.
Hive is a multi-layered innovative and forward-looking decentralized blockchain and ecosystem, designed to scale with widespread adoption of the currency and platforms in mind. Hive combines the lightning-fast processing times and fee-less transactions, and is positioned to become one of the leading Web3 blockchains used by people around the world. source

---
---
Let's Connect
Hive: https://leofinance.io/@uyobong
Twitter: https://twitter.com/Uyobong3
Discord: uyobong#5966
---
Posted Using LeoFinance Beta
---