Let your Money Work for You on "PolyCUB - xPolyCUB Multiplier" Sustainable Cycle
---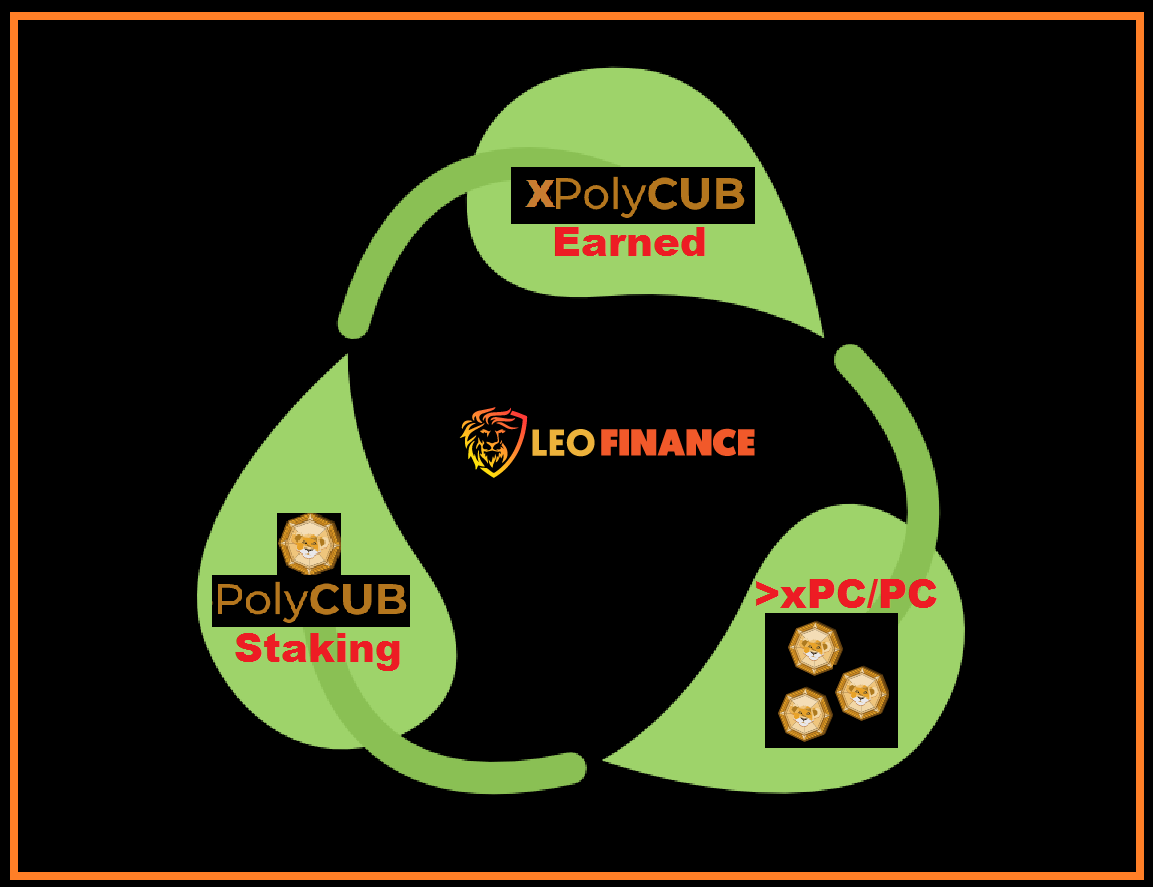 Everyone craves for Passive income. You throw in a little money, spend a little time but your money grows like trees and brings forth beautiful fruits in a sizeable span of time. Technology had already helped to displace hard work with smart work. Thus, everyone is glad to have an option of earning some tangible income without being actively involved in work.
There are many passive earning opportunities that exist, but the best are found around the Hive blockchain. @LeoFinance pioneered the PolyCUB DeFi with rare features which promises a never-ending wealth generating cycle for all its investors.
Gleaning from the never-ending wealth system in POlyCUB is not rocket science but a very simple phenomenon for any non-tech savvy individual to comprehend. I call it the PolyCUB - xPolyCUB Multiplier Cycle.
PolyCUB - xPolyCUB Multiplier Sustainable Cycle
Looking at the thumbnail in this post, I try to conceptualize the sustainable cycle of PolyCUB multiplication that leoFinance presents to us via the PolyCUB staking capability.
Everyone staking PolyCUB would agree that the amount of PolyCUB staked is viewable by the XPOLYCUB/PolyCUB ratio which is expected to be an ever growing number. It all started out at 2 and still grows to the present 19.6737. That ratio simply propounds that as more PolyCUB are staked into the vault, more XPOLYCUB are generated while the POlyCUB staked is depleted.
All investors that staked POLYCUB on Day 1 of the DeFi project had half of their staked PolyCUB as their xPOLYCUB value. Let's take a scenario:
Investor A stakes 100 POLYCUB on Day 1 of PolyCUB DeFi and earns 50 xPOLYCUB
30 days after, xPOLYCUB/POLYCUB ratio rises to 19, meaning that if Investor A decides to stake 100 more POLYCUB, he'll earn just 5.2 xPOLYCUB against the 50 that was earned on Day 1.
The sustainability of the cycle that creates wealth for any investor is that if the staked XPOLYCUB is to be unstaked, then the investor will have more POLYCUB recovered on a later date. Still following our example:
Investor A decides to unstake the 50XPOLYXUB he earned on Day 1 at Day 30, then, he'll have 30 x 19 = 950 POLYCUB.
From the above analogy, it follows that 100 POLYCUB staked on Day now grows to 950 POLYCUB on Day 30. Amazing!
While many are looking at the POLYCUB value with the price lens, @Taskmaster4450 has mentioned many times that crypto is valued more than on its price and so is the POLYCUB asset. The price of PolyCUB is expected to follow the shape of a parabola curve. From an initial high price down the trend to a least point when it then bounces back.
Your Money can Work for You on LeoFinance, POLYCUB
The possibility of any investor living out the possibility of the PolyCUB - xPolyCUB Multiplier" Sustainable Cycle which is a self-profit generating system depend however on a number of factor. They are:
Time: Everything about the POYCUB project will play out the true potential of its profit with the expiration of time. The longer the staking the better the rewards. This is why the XPC/PC ratio will continually be going up.
Patience: While it is expected that every investor would take profits form his investment, the POLYCUB DeFi calls for patience for the POLYCUB price to complete its parabolic cycle. Going down to the minimum price before bouncing back to gain.
Where the two factors are not allowed to play out, then profiting from the PolyCUB DeFi may remain a mirage. Truth be told that while your money works for you, you got to take some rest. Rest will require time and patience.
With PolyCUB, you're the boss, and your investment capital is the profitable janitor. Just let time heal things out and you cash out your millions and billions.
Thank you @khaleelkazi. PolyCUB is simply brilliant and it shows how in-depth the research was. It can only get better.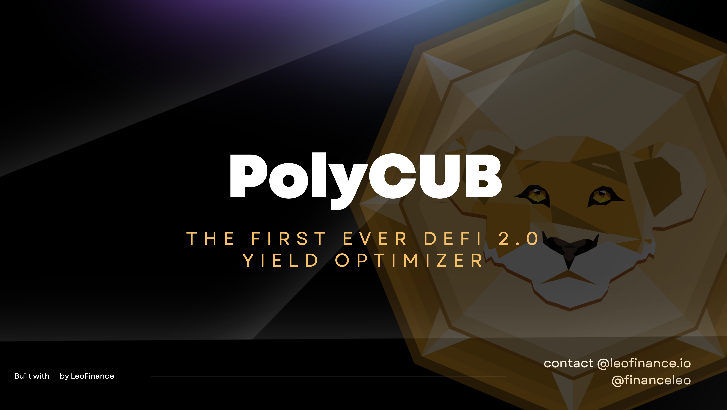 Want to know more about about POLYCUB?
These posts would be of benefit in explaining more on the DeFi 2.0 pioneered in PolyCUB and how it plays out as a game-changer in the DeFi space, optimizing yield and serving long term decent profits to investors. They are:
Are you yet a part of this fast evolving change in the cryptocurrency industry. The earlier the better!

Join Hive Here and start a new work!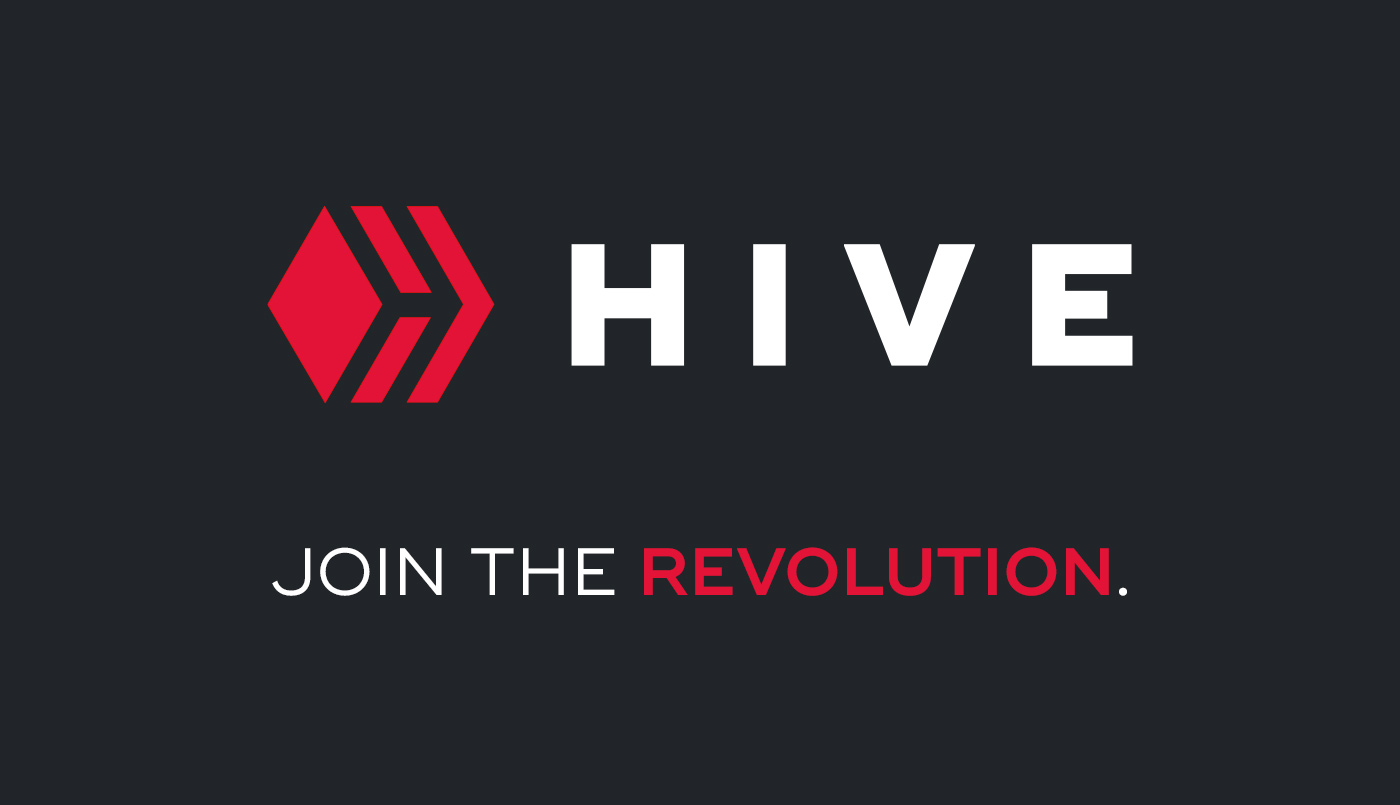 What is Hive?
Hive is an innovative and forward-looking decentralized blockchain and ecosystem, designed to scale with widespread adoption of the currency and platforms in mind. By combining the lightning-fast processing times and fee-less transactions, Hive is positioned to become one of the leading Web3 blockchains used by people around the world. source
What is LeoFinance?
LeoFinance is a blockchain-based Web3 community that builds innovative applications on the Hive, BSC, ETH and Polygon blockchains. Our flagship application: LeoFinance.io allows users and creators to engage and share content on the blockchain while earning cryptocurrency rewards.
LeoFinance | CubFinance | Hivestats | LeoDex | LeoFi
Delegate HP & Earn 16% APR, Paid Daily. Currently @ 2M HP
---
About me...
I am a called teacher, a serial entrepreneur and a Graduate of Agricultural Engineering. Nigeria is my root and a place full of opportunities. I dropped out of a Master's Degree program due to funds, yet I do not regret growing the courage to start my business from the scratch. Today, I've built layers of Businesses on the Hive blockchain in terms of Curation and it's a sustainable passive way of earning crypto while learning.
I am your favourite Hive Tribes Promoter and Curapreneur!
I am @Uyobong.
Let's connect on Twitter
Posted Using LeoFinance Beta
---