MyHiveGoals (7/9/21): The Future Looks Greener with HIVE
---
The first week of the month of September, 2021 has been rolled off and it becomes crucial to roll one's sleeves to get to work lest the ember months slide off without significant achievement. Like you'll also observe that the first Seven days of the month moved like just a fewer days. Interestingly, the crypto market also moved with the month as we'er experiencing some green charts around.
From my convictions when it comes top investment in the crypto world, Hive is n ot an option but a home. I've seen a great confidence grow within me that the future of Hive is awesome. Not necessarily about the prices, but with the development, true community and true decentralization which promisees a sustainable future for the blockchain. I've always believed in a steady race in life and I'm never in ahurry lest I manifest prematurely.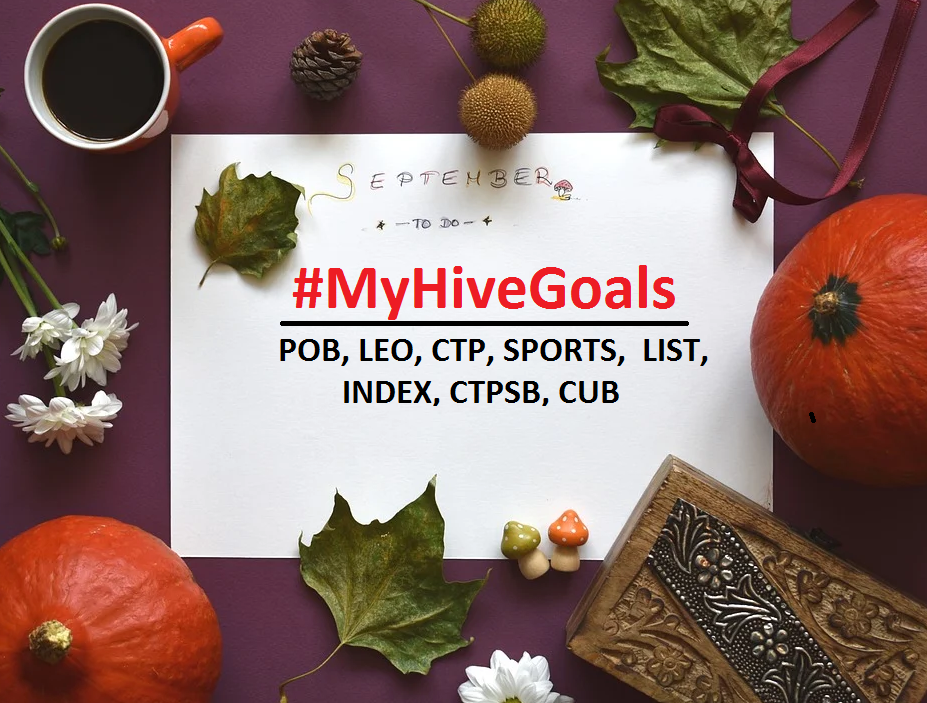 I've resolved to make the most of these remaining Four months ion 2021 to make up for the past 8 that I lost as it relates with investment. I see Hive as a home for everything cyrpo. If I have 100% of my crypto investments here, I won't be wrong. Looking back to how the decision I took just two years ago to become an influential curator in the second layer tokenized communities of Hive had provided the springboard for my tremendous financial growth.
I never saw in clarity the direction of changes we currently have in the blockchain coming but OI just believed that things could get better. I embraced SPORTS, LEO, CTP, LIST, NEOXAG, CCC, CHARY as curation tokens, CTPM, LEOM, LEOMM, LENM as miners, CTPSB, INDEX, CL, LBI, SPI as dividend tokens and that outcomes have been tremendously amazing. Over 50% of my Hive Power has not been built by content rewards but by the profits from curation, mining and dividends from second layer tokens. These layered tokens still remain the focus but with alternating priorities based on the realities, development and prospects I see in each community from which the tokens are native to.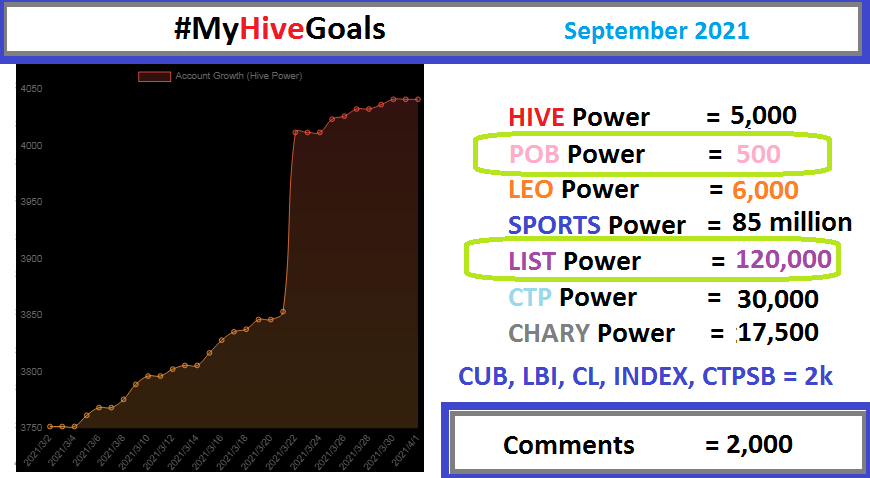 While reiterating my resolves to up my investment game on Hive and Hive tokens in these ember months, I had noted that I was able to squash the August expectations for some of the tokens while also stating my challenges for others.
As at today, two of the tokens in my curation portfolio - POB and LIST has hit it's August goal of 500 and 120k tokens respectively. While shaking my racks with HIVE and SPORTS, my poor engagement over the last few weeks has delayed the growth of my LEO, CTP and CUB holdings.
The last few days has been nothing short of amazing as I resumed engagement as well as started to fill my bags. Thanks to the bullish drive around Hive that is mounting some bearish presuures on some of the Hive tokens. It's always the case that when Hive bulls, some Hive token would would suffer a dump as investors try to take profits. I try my very best to take advantage of such times and I'm excited at the next goal I'll be squashing with some Hive tokens.
For me, second layer curation is a prioritized investment option on Hive I'll always embrace and introduce to the people I love. The benefits of staking tokens and using them for curation is beneficial to the investor and the community at large with long term profits. However, knowing the right token to engage per time is what distinguishes one investor from another.
I'll be looking into other tokens as soon as my expectations for POB, INDEX, CTPSB, CUB, LEO and CTP is achieved. For some who haven't noticed, SPORTS has been dumping and it's a perfect time to hold some millions of tokens only for pizza prices. I took advantage of seasons like this months ago and I am excited today that I took such decision.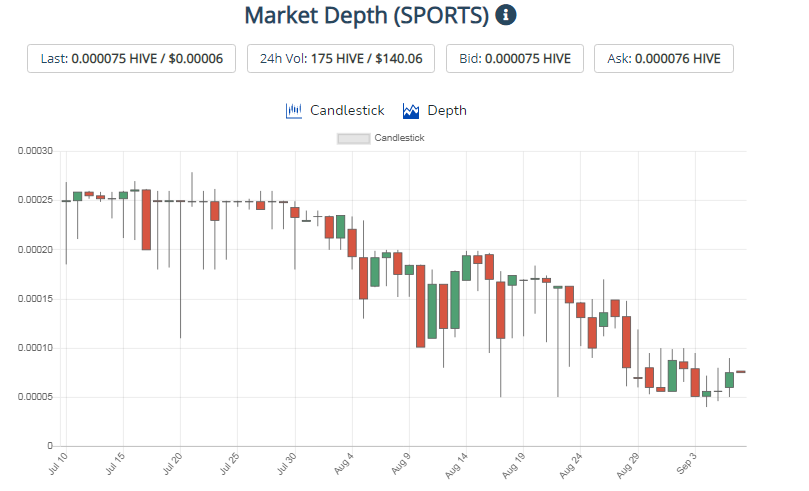 I would be glad to have the token dump more to enable me push further my stake-holdings to the first 100th million mark. Remember as more tokens are mined through upvotes, we are exhausting the supply as well as getting closer to scarcity.
I am convinced that the Future Looks Greener with HIVE. Hive is a home and if one does his research well, there are several millionaire making projects around Hive one can invest with pizza budgets while looking forward to the next 12 months when things would retain some more interesting and definitive shape within the cryptosphere.
It can only get better!
Posted Using LeoFinance Beta
---