Play-to-earn Games: Your Passion, Your Income
---
Hi, it's been days off without making posts on Hive. I had some health challenges and I needed some good rest. Glad, I've had the composure to put up this content that was meant for Monday. It was the end of season 59 of Rabona game and again, I recorded another ATH in terms of seasonal rewards since playing the game for over a year. I had shared in this post how I made $7.16 managing my soccer team.
It seems that play-to-earn games has successfully captured my interest amid all the options we have to earn from on the cryptoverse. I'm glad I was able to lay hold of Rabona from the very outset and as it's evolving, I look forward to $100 earnings and more per season. It's really fun to see how one just sits to watch cash minted in games on daily basis.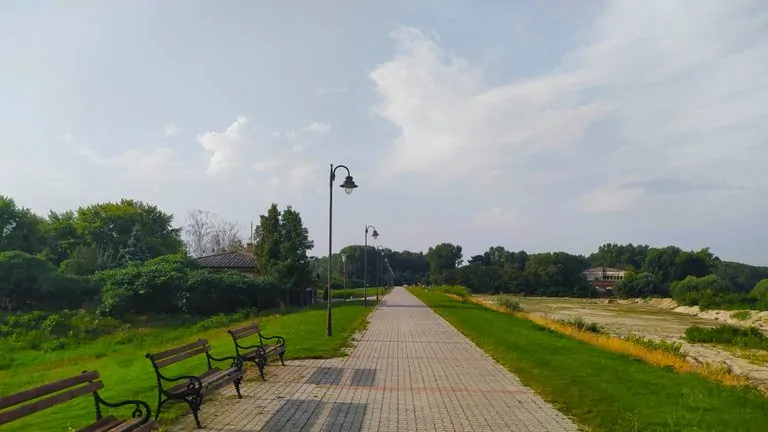 source
The best way to earn in this post covid era is through fun. The world is already full of pain, troubles heartache and more and we need to take some ease and find some reasons to be happy. Work is monotonous, boring and full of unpaid hazards, yet, so much is expected of the employees who barely have good working conditions. Thanks to blockchain technology and cryptocurrency that makes it possible smile to the bank catching fun and playing games.
In the just concluded Season 59, my team, FC Creativians, earned
a total of 76,154,655 RBN tokens and bagged a net value of 43,902,206 RBN in addition to the 0.711 HIVE rewards from the season's pool. That as at the exchange rate of Monday was worth $8.15. That is about 13% increase from the value my teamed earned in Season 58.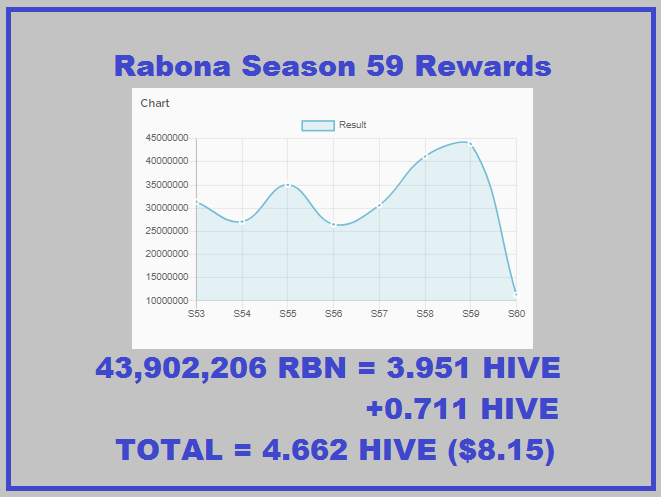 With over $8 as a weekly earning from Rabona still in its Beta phase is an amazing record. Presently, there are players that grind as much as $40 and more per season depending on the league played and the position finished on at the end of the season. A cursory look at my income details show that tshirt sales, scarf sales and ticket scales constitute the top three and major income subhead for the team and these are just gamifications provided in the game dependent on a number of factors.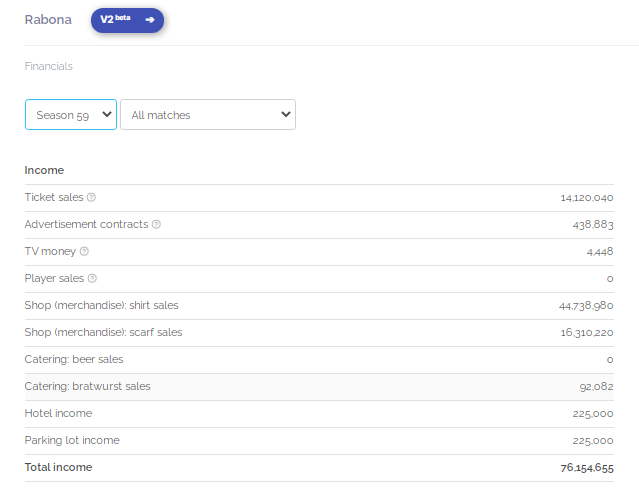 I've always loved soccer games right from the days I played console soccer. I look forward to that experience still in the blockchain way with crypto earnings. It's time we get paid by our passions so we can liv e a happier life in a world as
Thanks to the Rabona Team: @rondras, @mciszczon and @uwelang for all the creative and development work put into making Rabona game players to have an awesome gaming experience.
What is Rabona?
Rabona is a massive-multiplayer online soccer management game built on the Hive blockchain. Decide how to build and develop your team, take on the role of the head coach of your team, and manage the financials of your club. Lead your club to the top of the league, and become the champion!
Join Rabona game with my Referral link, get free 25,000 RBN
What is Hive?
Hive is an innovative and forward-looking decentralized blockchain and ecosystem, designed to scale with widespread adoption of the currency and platforms in mind. By combining the lightning-fast processing times and fee-less transactions, Hive is positioned to become one of the leading Web3 blockchains used by people around the world. source
Contact the 1UP Team
The 1UP team are so open for discussions, ideas and contribution regarding to the growth of the blockchain gaming community on Hive blockchain. Utilize these handles to reach them.
Posted Using LeoFinance Beta
---