POLYCUB to the Bitcoin-verse: Buy, Stake now or Regret later
---
The LeoFinance team is all out to get all crypto enthusiast to be engaged with POLYCUB DeFi which is the latest creation in the DeFi-verse with an optimized yield way improved from the traditional DeFi options available. The readiness of the LeoFinance team to widen the budget for advertising LeoFinance outlets which would lead many clients to the PolyCUB realities is quite amazing.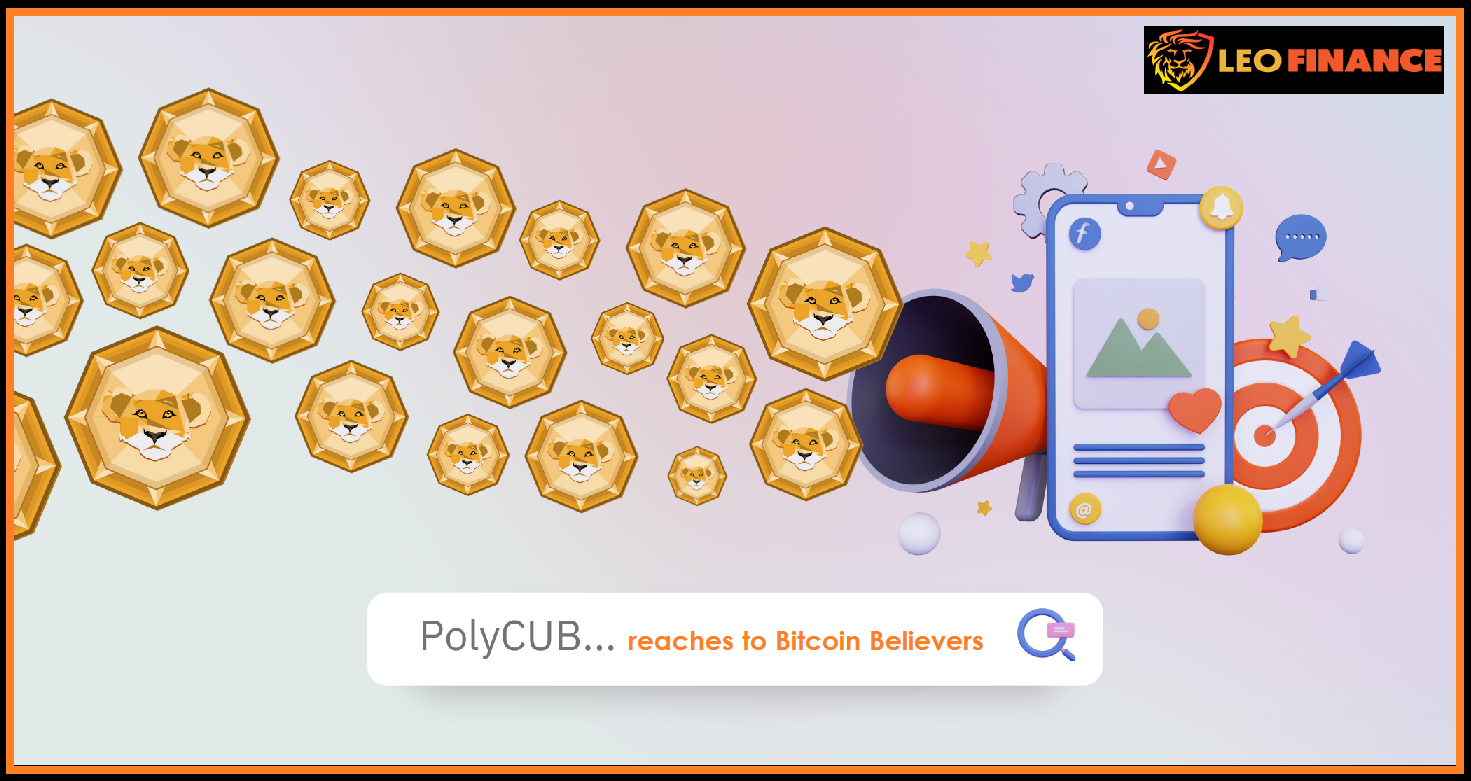 Image source
A peak into this update will tell the extent to which LeoFinance wants to scale its marketing of PolyCUB shows that indeed, in a short while, the PolyCUB will become a scarce DeFi commodity
With the launch of PolyCUB, we felt it was time to make our first foray into the more "traditional marketing" elements that are possible in the crypto space. This came in the form of hundreds of Press Releases through more than 50 different PR outlets including Cointelegraph and Bitcoin.com.
Now, we've built out our scope even further. We've just hired a marketing team to help us expand LeoFinance's reach and be a core advertiser at the Bitcoin 2022 conference in Miami this week.
We're doing this through Geo-Targeted ads: targeting the social ad space of anyone attending Bitcoin 2022 and showing them roughly 5 different ad campaigns talking about LeoFinance and the Web3 Ecosystem that we've built.
The above paragraphs show how resilient the team is with getting the entire cryptoverse to come to the awareness of the uniqueness of PolyCUB and how its changing the narratives in the DeFi-verse.
Going deeper, the recent tweets concerning PolyCUB is really revealing that the marketing efforts put in already b y the LeoFinance team and the community members is actually getting to the eyes of crypto whales.
Imagine the profit from a $40k recycle within POLYCUB pool
LeoFinance just announced that a user just added $40k in liquidity to POLYCIUB-WETH pool. In response, @Taskmaster4450 related the figure to about 6K xPOLYCUB liquidated but not sold, rather ploughed back to the POLYCIUB-WETH pool.


Tweet link
That means that a user staked POLYCUB and that yielded about 6k xPOLYCUB in returns and tat amount is liquidated and added to the POLYCIUB-WETH pool to farm more POLYCUB. The cycle of multiplying wealth within the PolyCUB DeFi is first of its kind and that's happening just within the very early days of the release of PolyCUB. Many investors are getting to see the self-sustaining and self-growing feature of PolyCUB and its worth a huge investment sum and effort.
When Scarcity meets Asset Utility
It gets more interesting when there are several trigger factors acting on one DeFi asset. PolyCUB at inception was designed to be scarce by the reduced emission rate and a supply curve approaching a constant, however, each passing day, new innovations are added to the PolyCUB design. From bonding to collateralized lending and more to come. It is obvious that the usecase for PolyCUB will be ever increasing just as that xPOLYCUB/POLYCUB ratio which is a forever increasing number.

Tweet link
I don't know what's in the mind of LeoFinance tram leads, but I smell a huge collaboration that will increase the usecase of PolyCUB. This is just the only reason why we will have a steady rise in the value of POLYCUB linked to Bitcoin.
In the long-run, POLYCUB is designed to hodl value and steadily rise (just like BTC). All the while, anyone staking it as xPOLYCUB earn sustainable 30-50%+ yields and can collateralize loans with it.
With this revelations, it becomes a concern that one would have heard about POLYCUB in the first 3 months of its creation and didn't fill his bags. I can just imagine the regrets in the hearts of the many people who knew about Bitcoin at $1, $10, $100, $400 and ignored. A similar regret may be lurking around to hunt all who ignore POLYCUB now.
POLYCUB to the Bitcoin-verse
The advertising of LeoFinance at Bicoin COnference 2022 is another great stride that will open up POLYCUB to Bitcoin whales.
Bitcoin conference is believed to be the world's largest gathering of bitcoiner. The 2022 edition holding at Miami from April 6 to 9, is expected to be a four-day pilgrimage for those seeking greater freedom and individual sovereignty.

With the huge attendance expected at Bitcoin 2022, advertising LeoFinance and by extension, POLYCUB is one of the best marketing decision that can be taken for the POLUB optimized yield DeFi. We are anticipating more sign-ups to Hive and LeoFinance courtesy of the Bitcoin conference and more whale-ish stakes coming to POLYCUB.
We should remember, that POLYCUB has been designed to be like BTC and we know how BTC has become so scarce after 12 years. POLYCUB's story will be different though will follow the same trend of scarcity.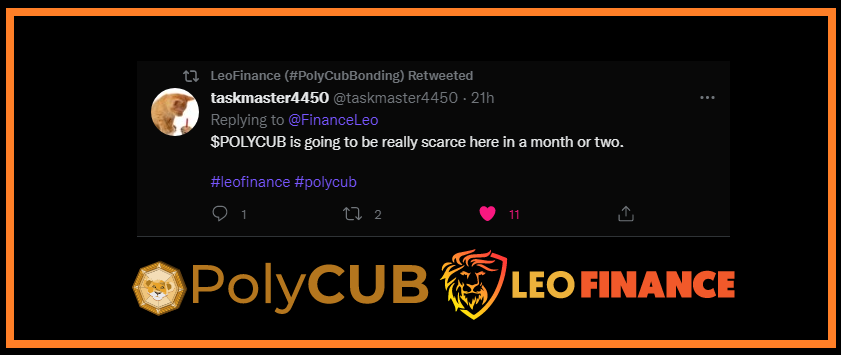 Tweet link
Are you ready to own some optimized yielding POLYCUBs for the future or you prefer to "wish you had", Three years from now?
Want to know more about about POLYCUB?
These posts would be of benefit in explaining more on the DeFi 2.0 pioneered in PolyCUB and how it plays out as a game-changer in the DeFi space, optimizing yield and serving long term decent profits to investors. They are:
Are you yet a part of this fast evolving change in the cryptocurrency industry. The earlier the better!

Join Hive Here and start a new work!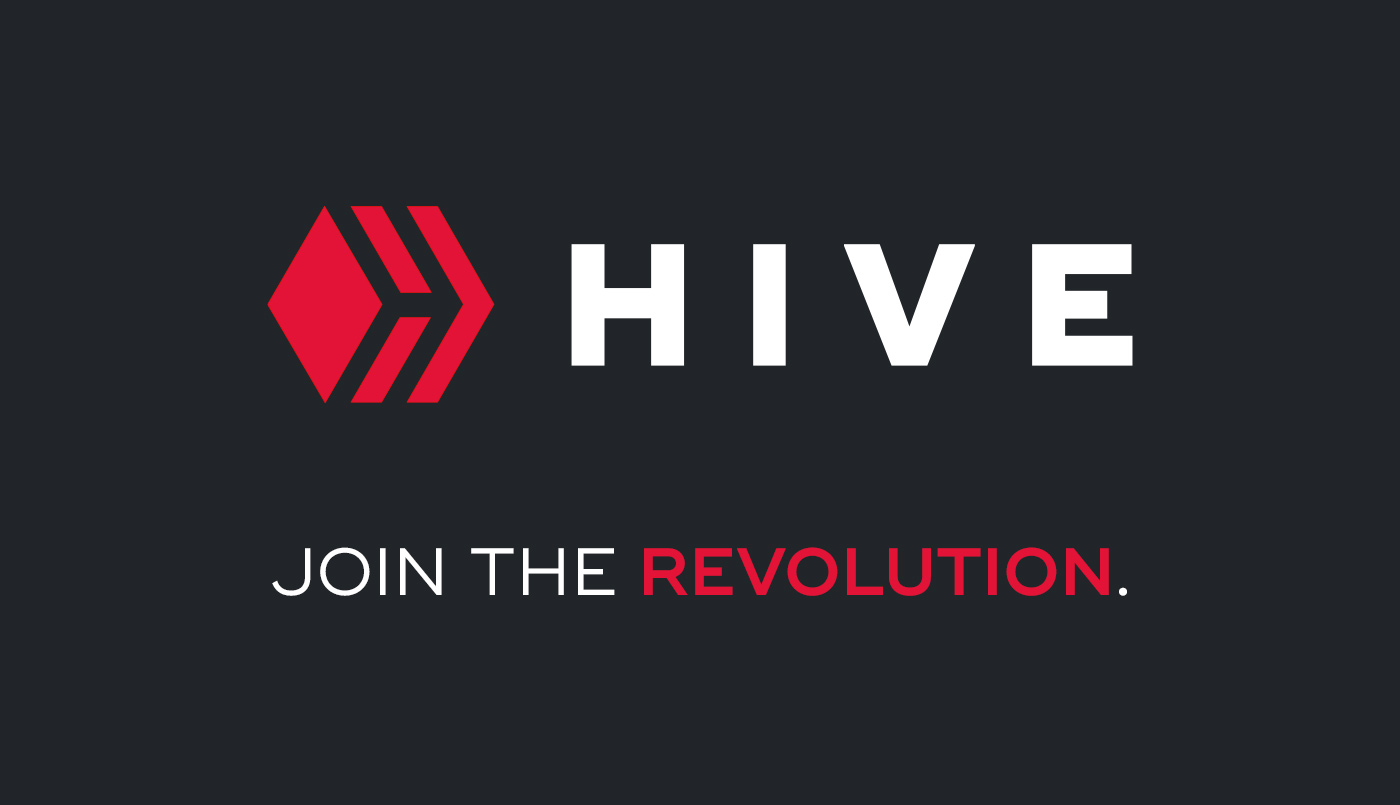 What is Hive?
Hive is an innovative and forward-looking decentralized blockchain and ecosystem, designed to scale with widespread adoption of the currency and platforms in mind. By combining the lightning-fast processing times and fee-less transactions, Hive is positioned to become one of the leading Web3 blockchains used by people around the world. source
What is LeoFinance?
LeoFinance is a blockchain-based Web3 community that builds innovative applications on the Hive, BSC, ETH and Polygon blockchains. Our flagship application: LeoFinance.io allows users and creators to engage and share content on the blockchain while earning cryptocurrency rewards.
LeoFinance | CubFinance | Hivestats | LeoDex | LeoFi
Delegate HP & Earn 16% APR, Paid Daily. Currently @ 2M HP
---
About me...
I am a called teacher, a serial entrepreneur and a Graduate of Agricultural Engineering. Nigeria is my root and a place full of opportunities. I dropped out of a Master's Degree program due to funds, yet I do not regret growing the courage to start my business from the scratch. Today, I've built layers of Businesses on the Hive blockchain in terms of Curation and it's a sustainable passive way of earning crypto while learning.
I am your favourite Hive Tribes Promoter and Curapreneur!
I am @Uyobong.
Let's connect on Twitter
Posted Using LeoFinance Beta
---