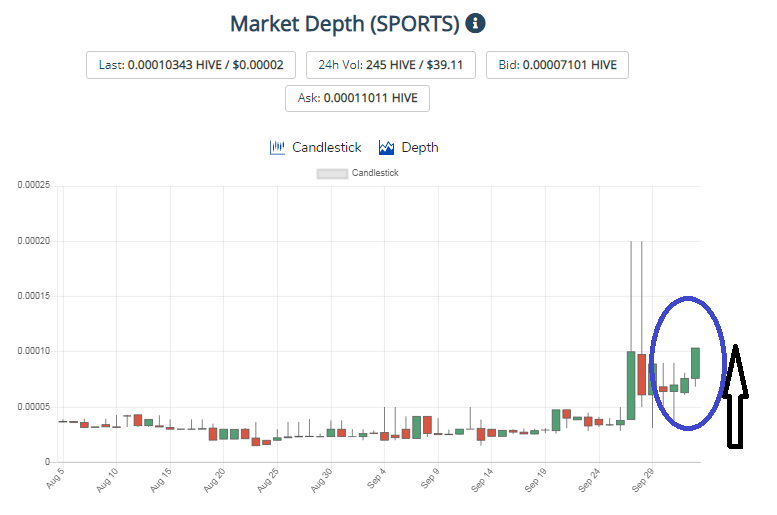 Looking around the happenings around the cryptosphere after the Uniswap craze, it seems only Hive-engine tokens are making tangible moves. That's good for a grand crypto as HIVE which mothers the tokens that would tokenize all content-types in the internet in the next few years.
Let's assume that Smart Media Tokens come live sooner, then it be possible to merge the market cap. of all Hive-tokens to HIVE, then HIVE will be somewhere high up there around ETH and BTC. Presently, the market cap. for top 50 Hive-engine tokens that records at least $10 24 hr trading volume is over $7 million.
In the coming weeks as LEO hits $1 and other tokens like SPORTS join the pump spree, then, H-E tokens that are active in trade should be worth well over 20 million in market capitalization. This is just the beginning of things. The Leofinance community has charged other Hive communities to activeness and the much value lying potent in the tokens have been revealed.
Now we have DEC join the Uniswap pool. I'm looking forward to drastic pumps when as much as 10 HE tokens push and break off the barriers to link up with other blockchains. I've been very passionate about SPORTS token since I know the huge value it can bring to HIVE if there be mass adoption of the token. Indeed, it seems things are happening as the price of the token has finally broken through the barrier that kept it under 0.0001 HIVE.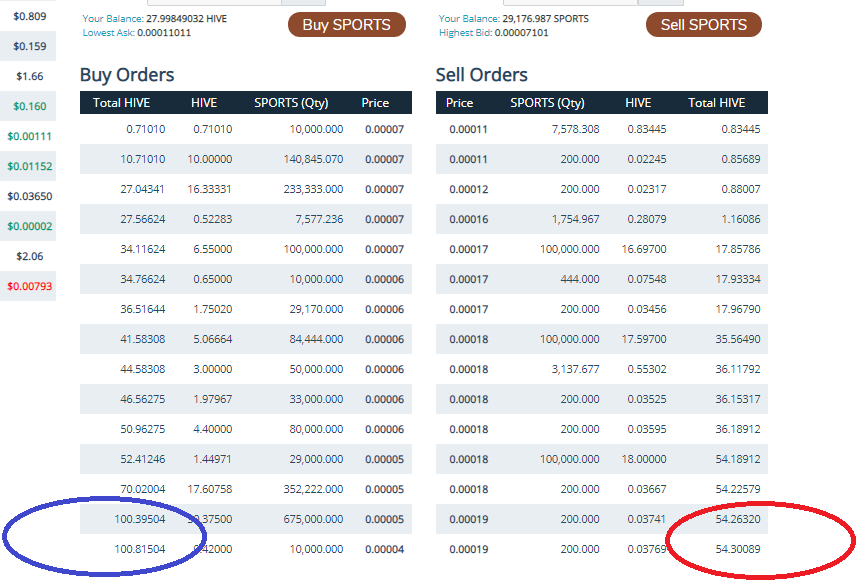 Some weeks ago, I penned this post where I mentioned that there isn't enough liquid SPORTS tokens that would be sufficient if 10 Nigerian football teams adopted SPORTS as their fan token. This is because the ideal amount of token that a sports team would need to support her fans well would be 100 million and more.
The above screenshot of the buy/sell orders for SPORTS shows that those SPORTS hodlers who were never seeing value in the token are done dumping and the sell wall is barely empty with just 54 HIVE worth of tokens over the top 15 orders. With the increasing in activity, the SPORTS token supply are reducing and that would mean that long term hodlers would e scrambling for SPORTS.
Now is still a great time to go for some SPORTS at this cheap rate. I remember I had purchased SPORTS for 0.0015 STEEM. I'll love to see SPORTS bounce back to that rate and higher. What if SPORTS decides to go Uniswap? The world would be waiting to receive it as many who are unaware of such a token would have the freedom to pocked them just as we've seen with the 10-day old LEO.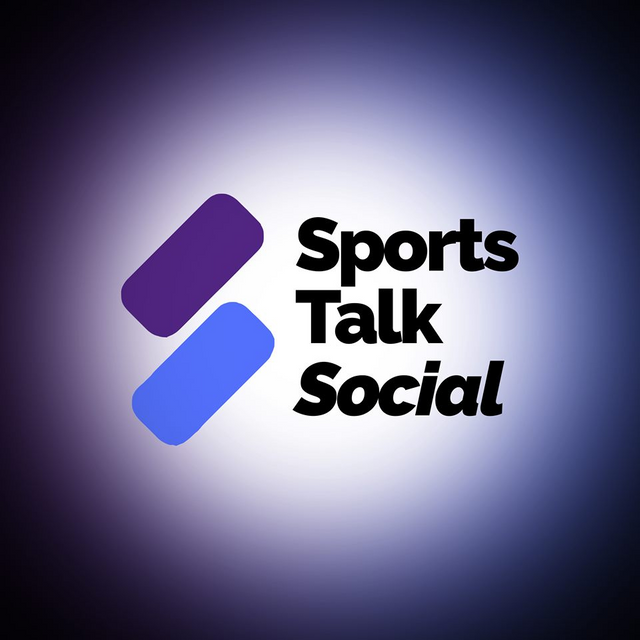 At this point, I wouldn't look down on any Hive project that has a living leader who is seeing the growth around Leofinance community an LEO. Things are gonna really change and I see @Sportstalksocial community in the news in a few days. Already, #sportstalk tag are now curated by @ocd in its community incubation curation programme, thanks to @Cryptoandcoffee who led the delegation. Now, quality sports posts can as well earn some double digit $vote.
In case you're new, SPORTS is a second layer token on Hive blockchain that powers the sports community on Hive blockchain and posts are rewarded from the SportsTalkSocial community. All a Hive user needs to do is write about real and virtual sports and use the tag #sportstalk. At the interim, the only available way of profiting from SPORTS token is to stake it and upvote #sportstalk contents for 45% curation rewards. It's my wish that we could onboard standard sports teams to the community and/or have say 2 games built to utilize the token.
Few days ago, I shared how I earn $20 monthly from SPORTS curation. That is very possible for any investor who decides to grab as much as 30 million tokens. I won't share the ROI here, you should be able to see that for yourself after six months of consistent curation.
If time isn't friendly with you, You may join my SPORTS Curation Trail to maximize your SPORTS stake. With the trail, your stake of SPORTS would yield profits without your active involvement. Hive blockchain provides for multiple options to earning/investment both on an active/passive scale.
I'm passionate about investing on Hive's second layer, the opportunities are enormous and growing each day. Be an early adopter today!
Posted Using LeoFinance Beta