Web 3.0 Sports Game Platform announces Football Card NFTs Pre-sale & Token Airdrop to Splinterlands Asset Holders
---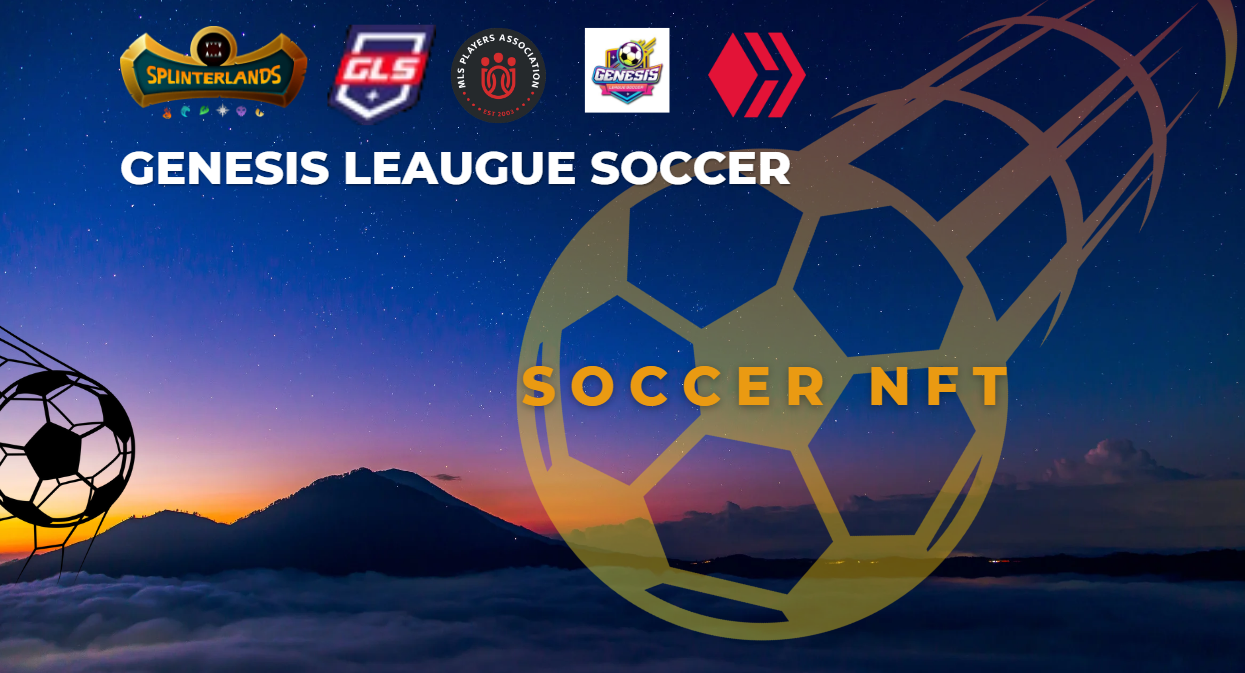 Genesis League Sports, a new web 3 gaming platform has announced the pre-sale of the in-game card packs of it's flagship game - Genesis League Soccer. The said pre-sale will go live on October 18, 2022. The announcement yesterday detailed that the packs will contain cards, in the form of NFTs, which will represent a MLSPA player and their accompanying stats.
The presale of the card packs is ahead of the actual game launch in the first quarter of year 2023. The soccer NFTs will be used within the game's ecosystem in gameplay and marketplace.
Genesis League Soccer is designed such that players will be able to earn cryptocurrency for winning matches with their owned cards. Moreover, the soccer NFTs will be trade-able and rentable on the game's in-game marketplace.
Genesis League Sports is a sports related Web 3.0 gaming platform created by the developers of Splinterlands, the leading blockchain fantasy card battle game. Being built on the Hive blockchain, Genesis League Sports is positioned to bridging for ease of onboarding the passionate and potent sports gaming sector into web 3 environment.
Splinterlands CEO, Jesse "Aggroed" Reich, postulated that with the antecedent growth of the Splinterlands game will edge Genesis League Sports for embrace by the growing community of sports fans.
"Genesis League Sports is the next step into bringing sports gaming into Web 3.0 and will prove a watershed moment for blockchain technology's permanent presence in the future of mainstream gaming."
"It's such an exciting time for Web 3.0," he continued. "We are glad to be offering so much to our current [Splinterlands] community as we take this next step into sports gaming, and look forward to welcoming in an expansive new community of sports fans." Source
Sports lovers who are already acquainted with the web 3 environment and Splinterlands are already looking forward to owning huge stakes in the Genesis League Soccer packs pre-sale. This is fueled by the developers' promise of airdropping a portion of the Genesis League Sports' governance token, $GLX, to everyone who is staking $SPS within Splinterlands game, in proportion to their holdings.
$GLX will serve as a common governance token for all games that would be hosted on Genesis League Sports. More details on the tokenomics and use cases for GLX and other related assets are outlined in the whitepaper. Genesis League Soccer can be accessed at https://genesisleaguesports.com/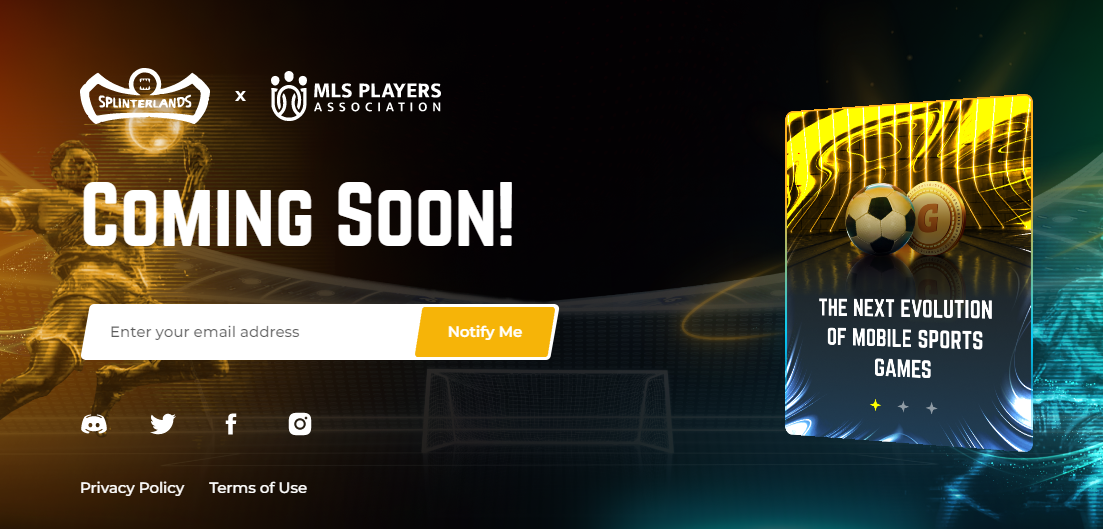 With the envisaged success in this first partnership with Major League Soccer Player Association for Genesis League Soccer, the sports gaming platform will reach out for further sports partnerships, to offer groundbreaking interoperability between its various sports games.
Splinterlands has a robust and scalable technology that is uniquely positioned in the blockchain world to handle millions of users and hundreds of millions of transactions per day. Coupled with the fee-less and fast transaction feature of Hive blockchain, Splinterlands is perfect gaming platform to bridge sports brands, athletes, and fans into the blockchain and cryptocurrency world.
---
---

Splinterlands game is termed the "next generation of collectible card games" in which allows players to collect, trade, and battle with provably scarce digital collectibles with real-world value. Battles on Splinterlands Unlike most trading card games, are fast and furious, and are usually completed within few minutes. The Splinterlands gameplay is simple and easy to learn viz: reviewing combat rules, making and submitting of the team and watching the battle unfold.

---
---
Let's Connect
Hive: https://leofinance.io/@uyobong
Twitter: https://twitter.com/Uyobong3
Discord: uyobong#5966
---
Posted Using LeoFinance Beta
---