BTC ProShares' ETF Approved. HODL vs BUIDL!
---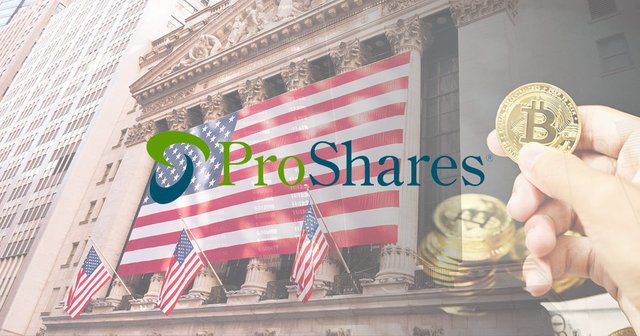 source
Grayscale, one of the largest holding institutions of Bitcoin, is reportedly considering converting the Bitcoin Trust into a physical-settled ETF. This appears to be restructuring in line with the SEC's approval of the Bitcoin Futures ETF.
Last Friday, the SEC approved the first Bitcoin futures ETF, with ProShares' ETF, which was filed last summer, due to launch for the first time this week. SEC Chairman Gary Gensler said futures-based products could provide stronger investor protection. Since then, many expect this futures ETF could ultimately serve as a bridge for the launch of the Bitcoin Spot ETF.
A Bitcoin Trust is not a fund that directly invests in Bitcoin, but is a product that invests in trust stocks that hold large Bitcoin pools. Grayscale is showing around 620,000 BTC, accounting for 3.3% of the total supply.
HODL vs BUIDL
Recently I was able to interact with people who have a job in the investment (#hodl) and diligently to build a project (#buidl). Hodler's life,Especially, it is a good idea that the life as a large proportion of the portfolio in the digital asset, is not a bit of absolutely, but it is not even the time to realize that HODL is more easily easier than Buidl. .
Thinking is easy, but it is difficult to realize that it is difficult to actually implement a real implementation with one product or service, but it is really difficult to design that it is easy to point out the wrong point.
Surely, HODL is much easier than Buidl. So Which one are You?
Posted Using LeoFinance Beta
---