Is Cryptocurrency a SCAM?? 🤔🙄
---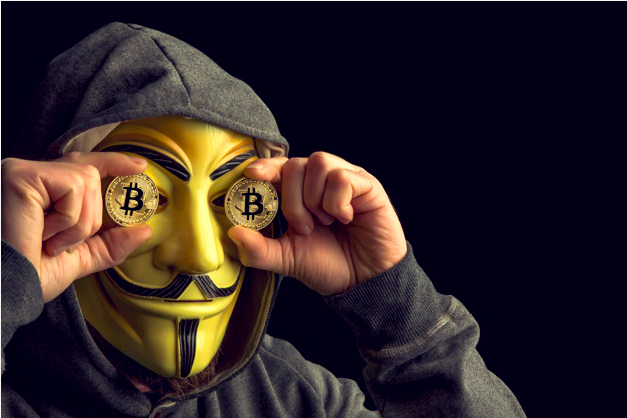 source
Within the world of cryptocurrencies it has been quite easy for thieves to develop all kinds of scams with both the Bitcoin and the other thousands of existing cryptocurrencies. This happens a lot because there are many new and unreported users, the lack of education on the subject of scams makes thieves have the possibility to wear out with the ignorance of others. This is why many people in the world consider cryptocurrency as a scam, as they do not know the difference between good projects and scam projects.
It is for this reason that we must always be attentive and investigate in what project we are going to invest. To ensure this we have at our disposal the Internet, in which we can find any information about the projects that are being promoted. Unlike conventional methods if they are scammed with fraudulent crypto activities you will not be able to recover your money, this happens because payments can not be reimbursed.
Scams with cryptocurrencies have been evolving but usually all the scammers always fall on the same topics, we must be attentive with all those people who make sure we will get a lot of money investing little with a large percentage of profit, this sounds very Well but in these cases 99.99% are scams.
Hackers have also joined this new trend, for this reason you have to be attentive to the things that we install to our PC or cell phone, there are thousands of viruses with which they can infect our devices, steal all the data and take control of Your cryptocurrency.
With the rise of decentralized finance a common robbery practice is, to create a false page, promising great profits where the unsuspecting falling on it will connect your wallet to the page and with this the hacker takes control of the assets. Never connect your wallet to unauthorised or suspicious websites.
I consider that they have affected very much since every scam that occurs is a point in favor for centralized systems and governments that want to put their hands on cryptocurrency, unfortunately this is a difficult topic to control since there are millions of people with the Intention to steal.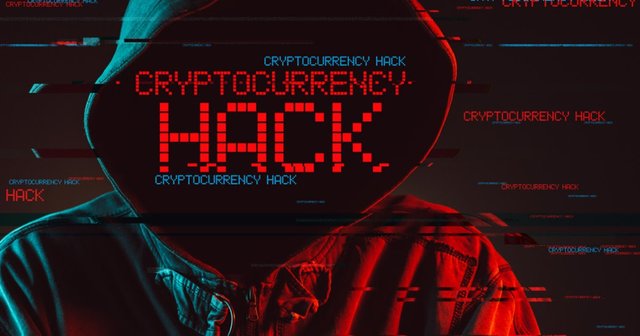 source
Day by day hundreds of new cryptocurrency arise in the market, scammers see this as a great opportunity and although it seems a lot of times scams are successful, somehow they manage to convince a percentage of the population so they believe in They but in the end they end up stealing them.
A scam can make instant dump in a cryptocurrency price, when a news is made public where someone stole the cryptocurrency, many people may feel fear of having their investment lost forever and withdrawing it, which leads to that prices drop.
A very large disadvantage with respect to the scam is that it can be applied on any project and are not limited, we can find it in cloud - mining, fake cryptocurrency , the well-known pyramid scams, fake Exchanges, among others. This creates a negative aspect of everything is ecosystem because we will never know who to trust.
For me one of the most negative points of the scam is that it does not allow a total adoption of the cryptographic system because people simply do not trust, there are still many parts of the world where they do not know cryptocurrency and unfortunately the bad news is more relevant. Analyze, if you were a person without knowledge regarding the issue of cryptocurrency and the first thing you see is a negative news, would you trust? I think not.
Regulation is equal to centralization and that is a delicate issue in cryptocurrencies. The cryptocurrency was created starting from the basis that no one could control them and the community likes that characteristic. However, many years ago governments have tried to take control over them by exerting regulations and blockages, but how does that affect the prices?
Let's take as an example to China, in the month of May they forbade the use of cryptocurrencies throughout the country and the consequences in the prices of cryptocurrencies were very serious, the Crypto Market suffered a collapse of more than 40% at its prices, affecting All cryptocurrencies. The news pushed Bitcoin under up to 31,000 dollars and although little by little it has been recovering there is no doubt that it affected a lot.
No user of the Crypto community likes control and centralization, even if any project of cryptocurrency has signs of centralization is strongly criticized and booed by the community.
The only benefit that I see in regulation is protection to users, so the scams would be less in this world and perhaps it would become reimbursable, this happens because having an entity that regulates all of them will know the parties involved in the Transactions.
Scams is what is most in the world, as we could see we must always be attentive to any indication of scams, from people who promise to make you millionaires to low-confidence platforms. Remember that it is your money that you are investing and you should always bet a money that can be allowed to lose.
To avoid scams, we must simply read and inform us a little because on the Internet all the information, we can also make use of truly reliable platforms and security, and although they offer little profit it is better to earn little than to lose everything.
Posted Using LeoFinance Beta
---