Diversifying LARYNX Delegation for An Antifragile Network + Looking Forward to a @leofinance Node
---
The previous time I wrote about LARYNX, I asked for help in selecting nodes to delegate to. @spknetwork does not allow for multiple votes with the same stake as used in HIVE, BLURT and few other blockchains. Advantage of such a system is there is the ability to manually control how much support to show per each node. On the other hand it is extra work for the decelerator and even allows for betting everything on a single entity.
It is possible to only vote for a single witness on HIVE or BLURT. The difference here is that there is no additional cost for voting on another block producer. LARYNX on the other hand works similar to HP Delegations than witness voting.
I Will Spread My Delegations Around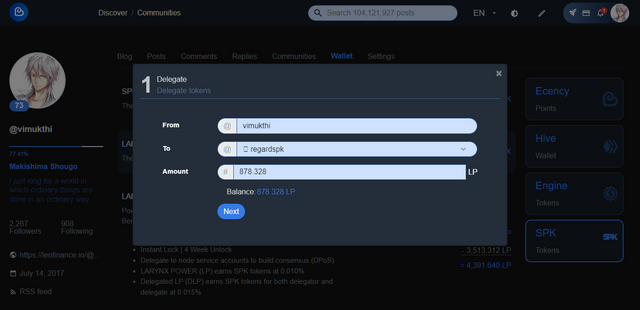 I had delegated to @dbuzz before as it is a project that has been building on HIVE for some time with steady improvements. The small team behind the project are amazing. I think it was a good decision to make. They have shown continuous support for @threespeak and I expect to see a stronger relationship between the two projects (cross promotion features would be a great sight to see).
The remaining LARYNX is now delegated to the node operated by @disregardfiat who is one of the key contributors of the project. DLUX exist thanks to his hard work. I would recommend supporting him with whatever the means available to you in order to build a better world via better technology.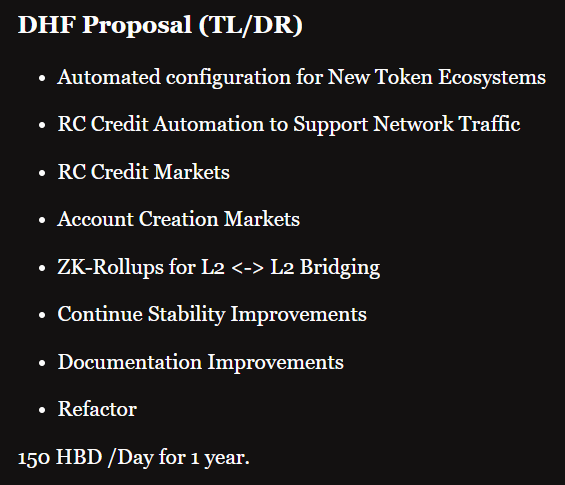 Give that a read and give me any good reason to not support this proposal. It is only $150 per day out of a $184,773 budget available from DHF. The part about "Account Creation Markets" had me seriously interested. I would like to see these features as soon as possible.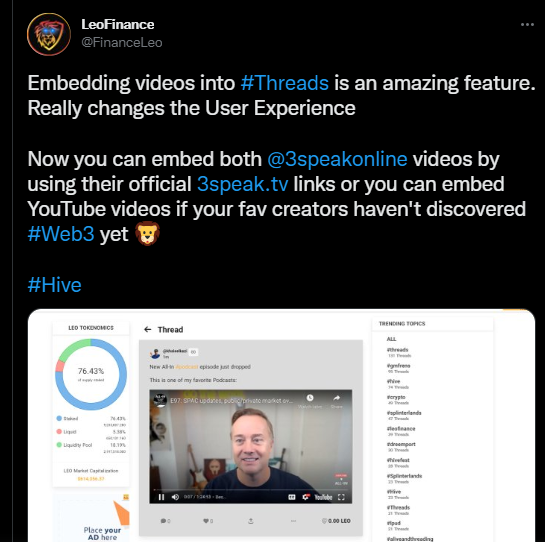 When @leofinance became a HIVE Witness, it was one of the fasted ever to rise in the rank. Thousands of users enjoy the great DAPPs from LEO. Users can trust a project with a great track record such as Leoverse. 3speak.tv likes are already supported by Threads. How about supporting Web 3 and decentralization even more by running a node? I will surely be support with part of my delegation. In fact I might even buy LARYNX off the market for delegation.
Happy Investing!
Posted Using LeoFinance Beta
---