I May Have Bought Genesis League Goals NFT at $0 | Documenting My Genesis League Goals Experience
---
I joined the uneventful Presale of Genesis League Goals and bought 11 Booster Packs for the game. I would have bought more if I had better liquidity. There were already some expensive Presales from @splinterlands going on. I wanted to focus on @splinterlands as it a game I was already playing and the assets bought provided immediate utility (except Tower Defense which took some time to give SPS rewards).
Pack Staking + Claiming Rewards

These were good times where GLX price was significantly higher than the bloodbath we are experiencing here. I did sell some of my GLX at the time despite the incredible APR (very similar to early days of SPS). The entire GLX Airdrop and price action rhymed with SPS Airdrop in many ways. These were not even the best prices I saw: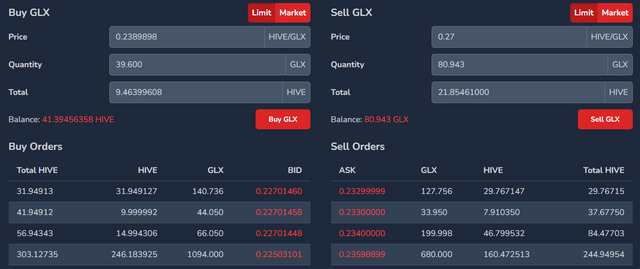 An important factor to know is that Pack Staking rewards are a separate stream of GLX income that is no represented in Genesis League Sports website. Don't let he similar experience in managing GLX on the two websites into thinking that they both offer the same features. Genesis League Goals is a DAPP under Genesis League Sports. Think of how there is a Tower Defense game under "Splinterlands" banner.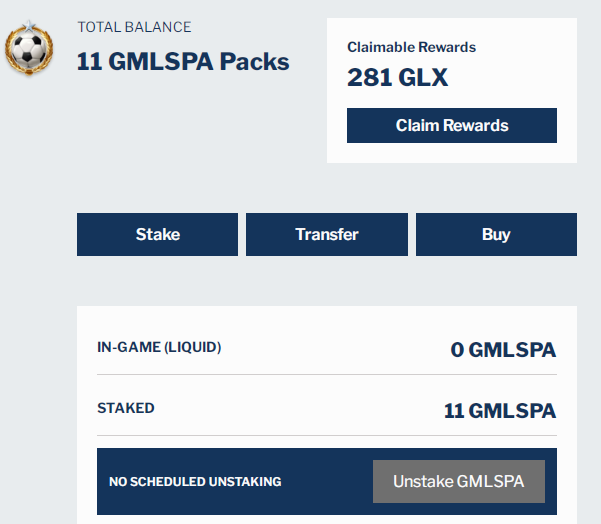 The Journey Past 5K GLX Staked
After few more claims + other rewards through staking + Airdrop I managed to increase the value of GLX holdings rapidly. These were the subsequent claims in the road past 5,000 GLX: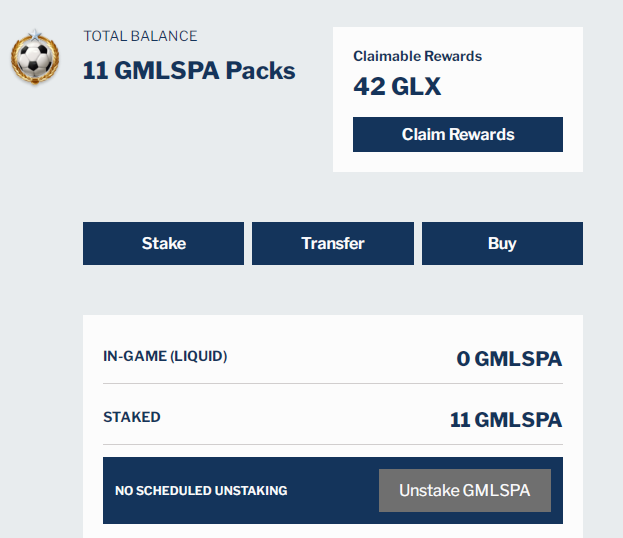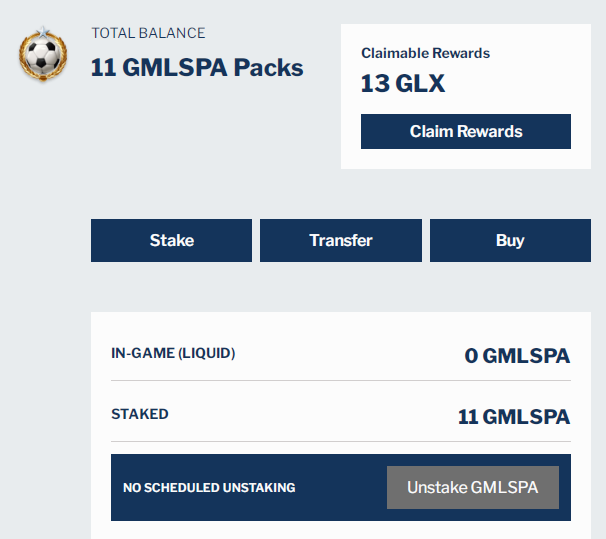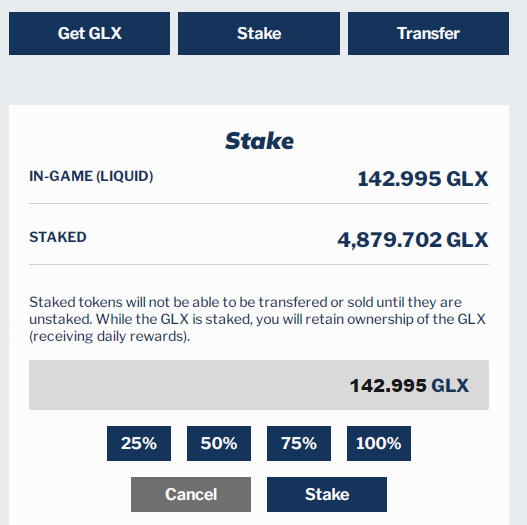 Most Recent Claims
The APR for GLX staking will remain over 200% for few more weeks. At the current market conditions of low prices and high APR, doubling down on staking is my preferred strategy.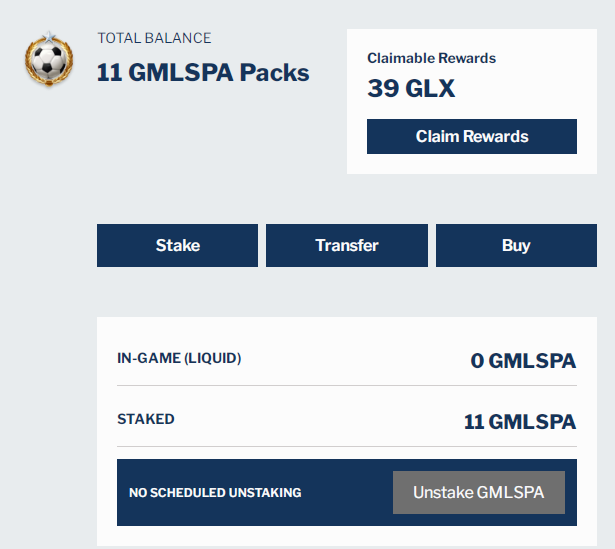 That is 375 GLX claimed so far purely through Pack Staking. I have not added any compounding interest to the equation. I prefer to keep things simple. All that is required is making good financial decisions; not getting measurements perfect!
Current GLX + GLGT Balance

I have given you more than enough of investing journal. You may have clicked on this article purely based on the title. We shall explore that now.
How $0 Purchase is Achieved
As previously stated, 375 GLX has been already claimed. The experience should be the same for anyone participating in the Presale before the Pack Staking Rewards started distributing. The rewards scale linearly. There are six more days left till th next phase of the Presale. Those who joined Presale 1 are will be rewarded during Presale 2 along with the new buyers.
GLGT Will Likely Be Tradable by Then
The clue is in the pricing table given below. The best prices were enjoyed by the early adopters like me. The price of Booster Packs is likely going to have serious price appreciation in the future.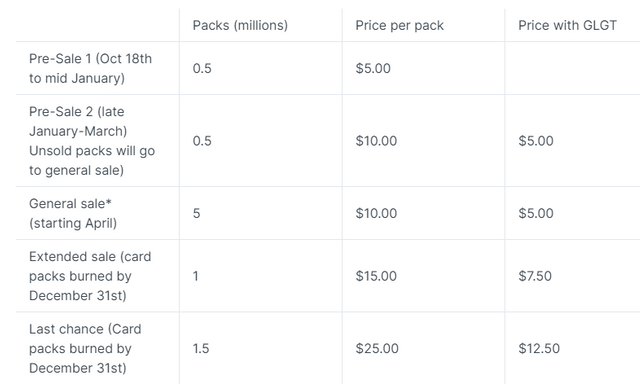 50+ GLX for Buying 1 Packs
50 GLX is a worst case estimate and does not include compounding interest for staking the said GLX. Simple math concludes that GLX price above 10 cents will push the effective price of Genesis League Goals Packs below $0. The only question is will GLX ever get close to $0.10

We are hardly up from the depths of a bear market. There is a possibility that bear market is not over. Can a blockchain gaming project partnered with a mainstream sports organization like MLS Players Association have its token price quadruple when FOMO kicks in?
Yes, Yes It Can!
In other words, early investors of Genesis League Goals can said to have effectively had their purchase at negative prices. That is what you get for being an early investor in an overlooked project. When an investment is mainstream, the best returns won't be around.
Happy Investing!
Posted Using LeoFinance Beta
---