Doing my part to bring traffic to Leofinance !
---
This is a post in response to @trumpman previous post : Are you good with Twitter ? Let me be (and possibly other whales) your Leo sponsor!.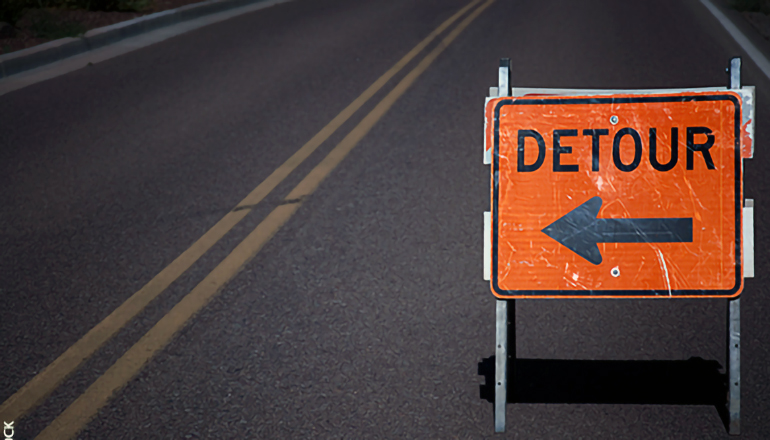 I am not actually looking for a LEO sponsor as he is already voting me often but I wanted to highlight some ways to promote our leofinance.io platform.
I am also calling other whales to take a look at our 7th Leofinance 🐯 Curation Digest !.
Thanks to 2 other curators and long term Hiveans and Lions: @idiosyncratic1 & @mistikali we are producing 3 curation reports per week where we give some of the post's rewards to the selected authors in addition to the @hodlcommunity full upvote and trail.
I share all my posts and the LeoFinance curation digest on Publish0x. All the links are going back to leofinance.io anas as you can see I usually have c.2k views per post.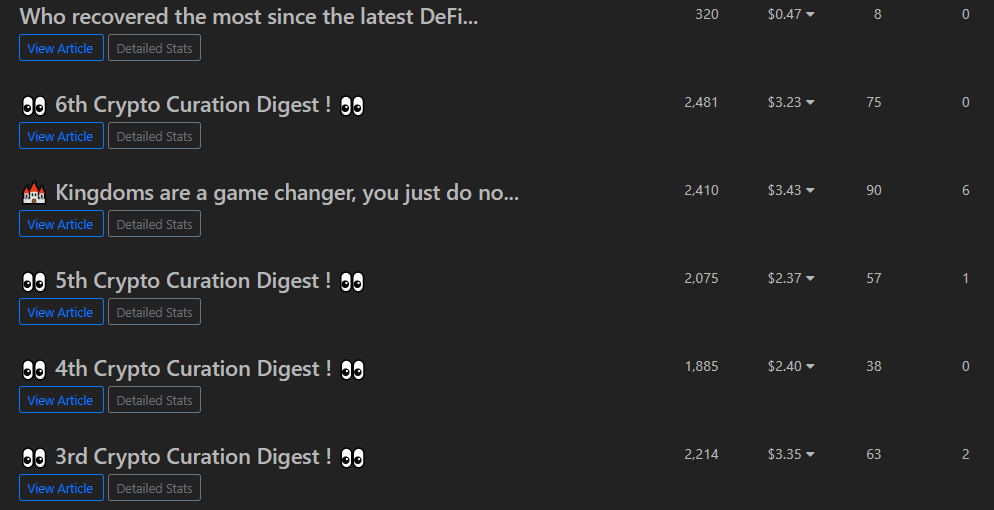 I believe we would bring a lot of traffic by writing some curation reports of leofinance only posts on other blogs, so readers would have to click and go to leofinance.io
Twitter
As the post of @trumpman was focused on Twitter, I always share the links for @hodlcommunity or my own account.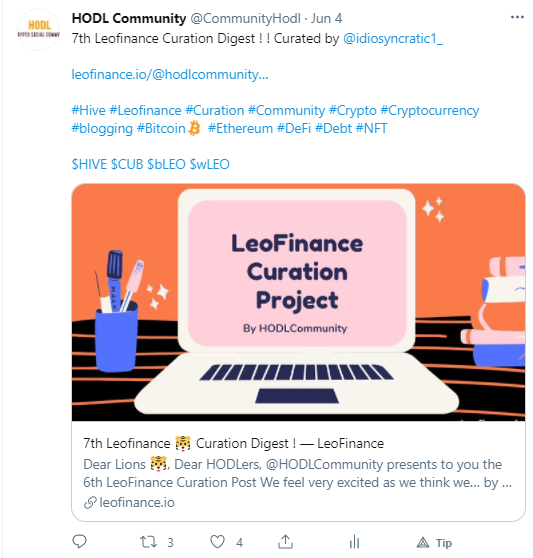 https://twitter.com/CommunityHodl/status/1400886172864462849
https://twitter.com/CommunityHodl/status/1400330522233036802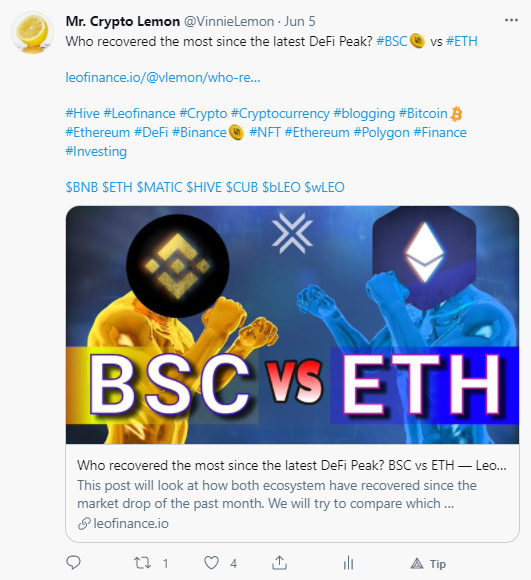 And you, what are you doing to bring traffic?

➡️ Leofinance
➡️ Youtube
➡️ Odysee
➡️ Twitter
➡️ Publish0x
➡️ Den.Social
➡️ Torum
➡️ Minds
➡️ Spotify
➡️ Be paid daily to browse with Brave Internet Browser
➡️ Invest and Trade on Binance and get a % of fees back
Posted Using LeoFinance Beta
---