Hello Old Friends and HODLers,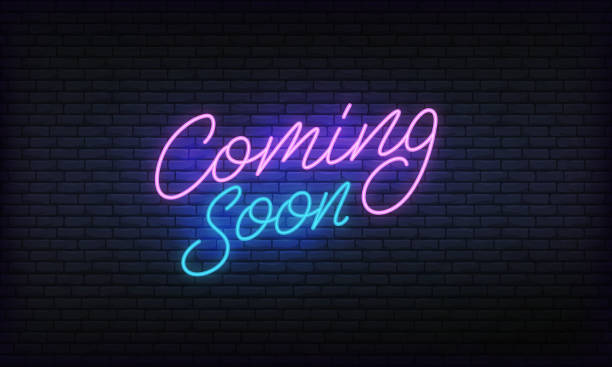 It is as easy as that. The following tweets says it all; you better be ready for what's coming because IT IS FUCKING COMING !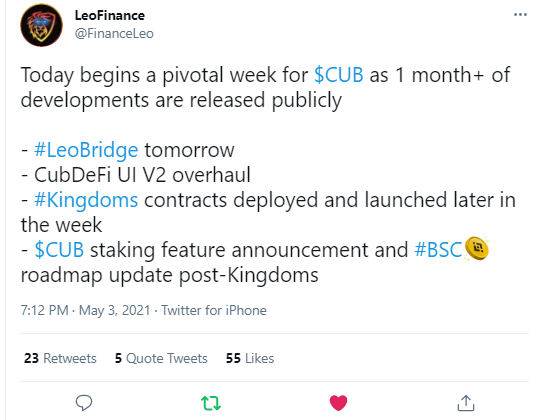 EDIT: I missed that 2nd tweet ! Leofinance is going to do a press campaign + Brave Browser campaign!
This is going to bring so much new users ! I am EXCITED ! Are you?
We have been waited for some weeks knowing that the team was working hard on different topics such as Leobridge, Kingdoms, new Leofinance UI...
And now, I think we just got the soonest of soonest "soon" !
So I am guessing this week is going to kickstart deployment of the next leg of the Leofinance ecosystem Bull Run !
LeoFinance is back and roaring !

I have been ready and unstaked my BUSD-CUB LP and put all of these juicy $CUB into the $CUB den despite the lowest API as I am expecting a big jump in the $CUB price.
It is crazy to think that $CUB is barely more than a month old and so much new stuff is already incoming !
TVL is still <$20mn but this should be fixed soon with all these new features incoming. Next goal: $100mn !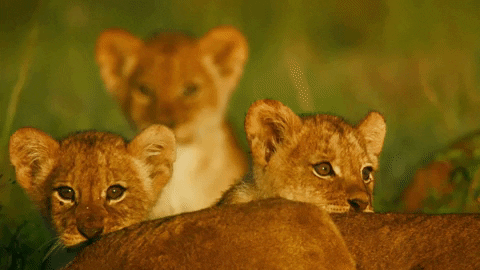 Now that I am ready for it, I am going to watch a new episode of the SciFi TV Show "The Expanse" on Prime.
Anyone is also watching it?

➡️ Leofinance
➡️ Youtube
➡️ LBRY
➡️ Twitter
➡️ Publish0x
➡️ Den.Social
➡️ Torum
➡️ Spotify
Posted Using LeoFinance Beta