Thinking $CAKE is undervalued and compounding it on CubDeFi !
---
Hello HODLers,
Looking at the market, I know we have had a very strong run lately and tehrefore I have been cashing out some profits into stablecoins (a lot of different ones). But I also wanted to build a bigger stacks in DeFi Blue Chips.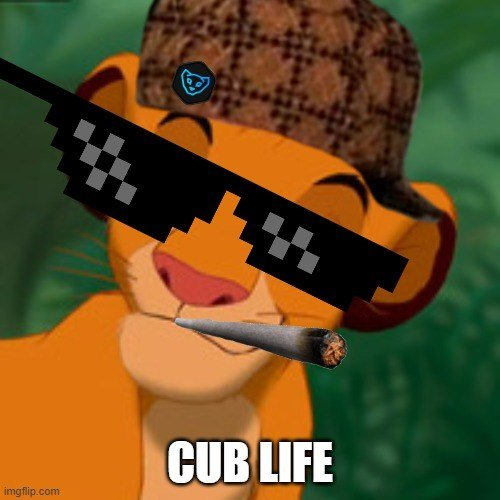 Source: I stole this from @shortsegment's post.Please forgive me but it is too cool :D.
Thinking about this, I look at $CAKE which has basically been stable through the entire $BNB Bullrun. I thought this could be a great idea to build a bigger position in $CAKE.
It is only sitting at $19 while $BNB is at more than $620. That's crazy if you ask me as they will continue to burn $CAKE emission.

$CAKE chart (1month)


PancakeSwap DeFi Metrics look great
That is the most surprising thing, $CAKE did not perform but the metrics have been trending up both for TVL and Volume !
It does not make sense to me, so I guess I will buy some to benefit from other users realizing this.


Where do I park my $CAKE?
Well, you know it ! On Cubdefi.com ! I get a nice total 87.4% APY with some juicy $CUB (13.39%APY) while investing in a platform I trust with people I like !
As I get close to $100 per day due to dividends / NFT profits... I decided to buy 4 $CAKE dailyand just compound them in the $CAKE CubDefi kingdom !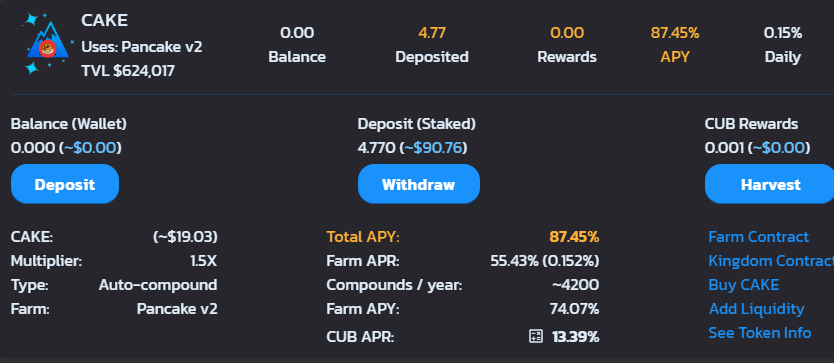 Latest Analysis
Posted Using LeoFinance Beta
---