Up to $146 to grab on CakeDefi !
---
Hello HODLers,
I just wanted to get your attention or another good deal from CakeDeFi, you can get easy cryptocurrencies just by signing up and depositing 50$ (worth of cryptocurrenci
Once deposited, you get the freebies and then you can withdraw your deposit ! Great, right?
From 5:00 AM UTC on November 11, 2021 to 5:00 AM UTC on November 25, 2021, for every signup (identity verified with a minimum $50 deposit) you get the following: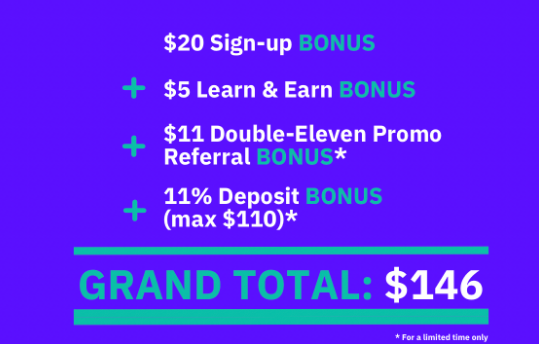 If you would like to participate, please use my referral code: 40411 before signing up on their website: https://app.cakedefi.com/
I have been staking my rewards on CakeDefi for a while now and I am waiting to have a bigger stack before withdrawing.

Thanks in advance and stay safe out there !

Latest Analysis
Posted Using LeoFinance Beta
---