Who recovered the most since the latest DeFi Peak? BSC vs ETH
---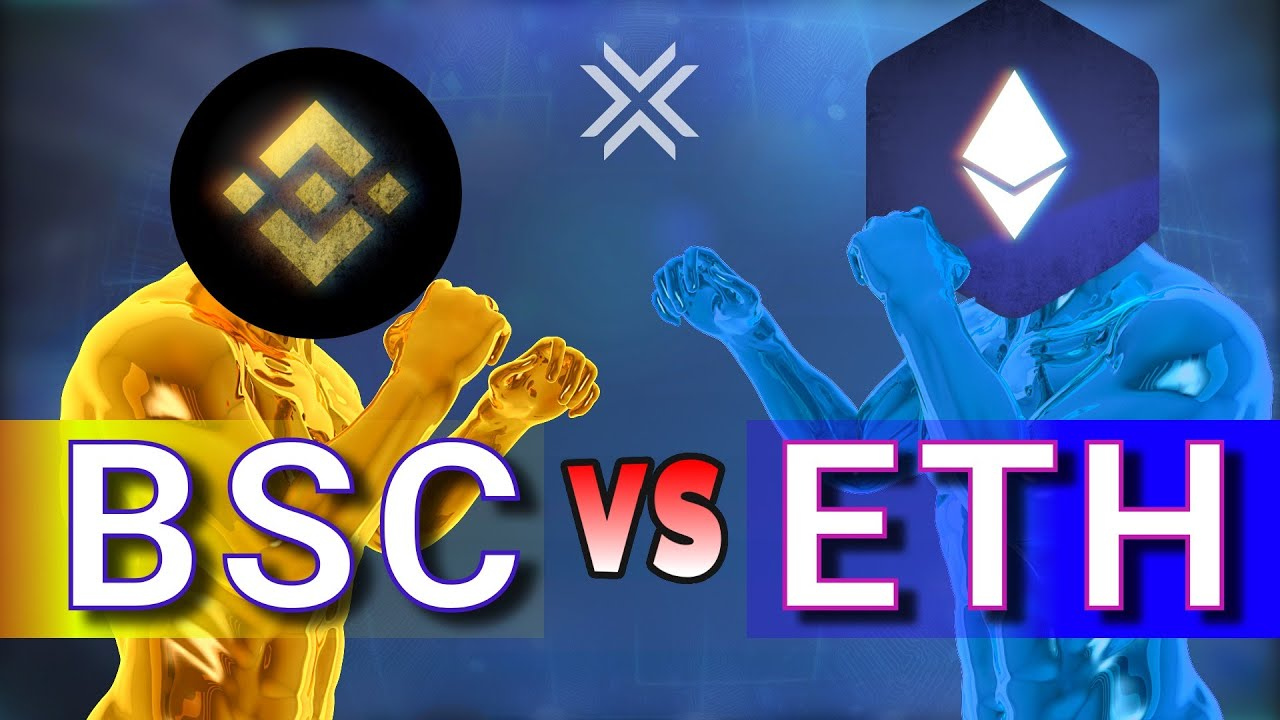 This post will look at how both ecosystem have recovered since the market drop of the past month. We will try to compare which ecosystem recovered the most TVL and where they both seem to be going.
The result was honestly quite surprising.
DeFi on Binance Smart Chain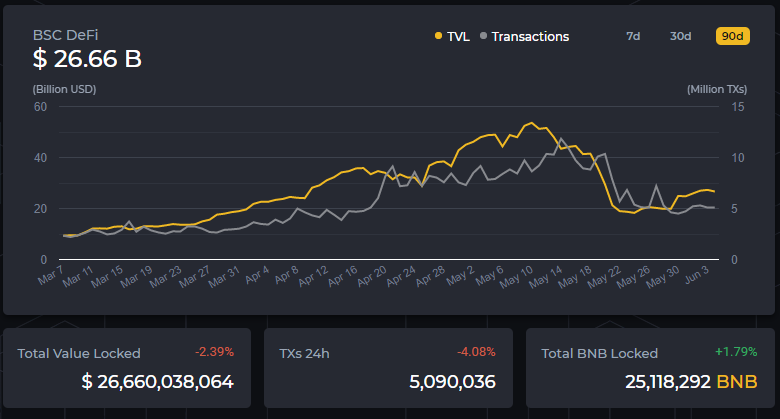 BSC Highest TVL $53.6bn on May, 10th
Today's TVL: $26.66bn
Today's versus Peak: 49.7%
Top 5 DeFi Projects on Binance Smart Chain

I am quite surprised to see that Belt Finance is still in the Top 5 in terms of TVL following its recent hack.
I guess they managed the compensation in a nice way to reassure their community and investors. Well, looking at the numbers they still lost 50% of their previous TVL.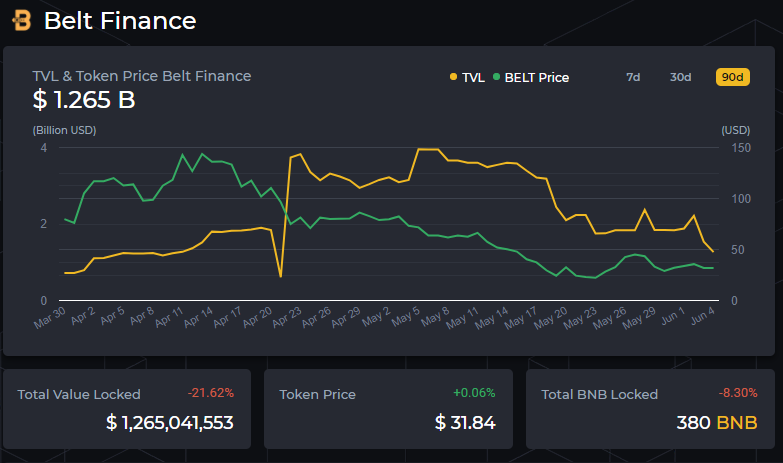 DeFi on Ethereum Smart Chain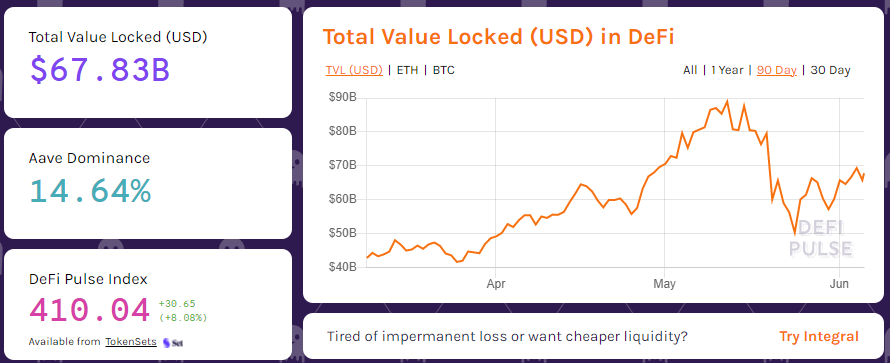 ETH Highest TVL $89bn on May, 12th
Today's TVL: $67.83bn
Today's versus Peak: 76.21%
Top 5 DeFi Projects on Ethereum Smart Chain

Surprising conclusion
Before looking at these numbers, I thought Binance Smart Chain TVL bounced back stronger than Ethereum, but as we saw this is not the case at all.
Ethereum was also helped a lot by the rise of Polygon (previously named $MATIC) as it brought some new assets and allowed Ethereum users to pay less fees.
At the moment the gwei is very low and tx costs between 2-8$ which has not been seen for months. I would even say these levels have not been so low since pre-defi.
Ethereum through its vibrant ecosystem and community seems to be holding very well. When you think about institutional investors backing it up more and more and the fact that it is one of the only decentralized "smart chain" out there. It seems Ethereum continues to have a promising future.

Did Binance Smart Chain / Polkadot / Tron / EOS / AVAX miss another opportunity to become the "Ethereum Killer'?

➡️ Leofinance
➡️ Youtube
➡️ Odysee
➡️ Twitter
➡️ Publish0x
➡️ Den.Social
➡️ Torum
➡️ Minds
➡️ Spotify
➡️ Be paid daily to browse with Brave Internet Browser
➡️ Invest and Trade on Binance and get a % of fees back
Posted Using LeoFinance Beta
---