Giveaway 30 CBM // Cryptobrewmaster // Day 109
---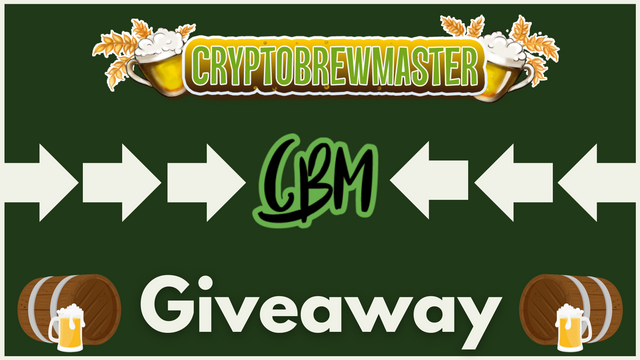 Hello everyone, in this giveaway I will be raffling off 30 CBMs for a winner, to participate you will only need to leave a comment with your CBM wallet from the Cryptobrewmaster game.
Cryptobrewmaster is a brewing themed game. In the game you are able to manufacture ingredients by renting buildings and use these ingredients to brew beers and sell them in PUB. There are many other ways of earning in the game, for example you can choose to sell ingredients or your beers in the market to other players and also participate in weekly events.
CBM is the main token of the Cryptobrewmaster ecosystem and this will be the token drawn for this Giveaway, but in addition to it there is also another token called C24. C24 is the main token of the Cryptex24 exchange and within Cryptobrewmaster you are also able to earn it, so when copying your wallet to participate in this Giveaway, copy the CBM token and not the C24 token.
To access the game you can use this link: Cryptobrewmaster
---
Rules to participate
---
Post a comment with your CBM wallet.
Comments will be accepted until this post is 23 hours old.
The site used to select the winning comment will be Wheelofnames.
The winner will be announced the next day in my next CBM Giveaway.
---
Good Luck To All!!
---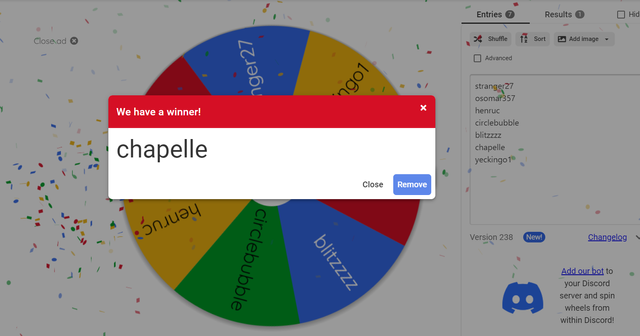 Frequent Participants: @stranger27, @yeckingo1, @amaillo, @luizeba, @tengolotodo @osomar357 @bokica80 @chapelle @blitzzzz @tommyl33 @henruc @circlebubble @keniel16
---