Bitcoin's Fair Price $38K? - Currently Trading At $29,584.48
---
JPMorgan places BTC fair price at $38K, declares crypto a preferred alternative asset!
In this article posted by Coin Telegraph: Bitcoin's Fair Price $38k, Says Jp Morgan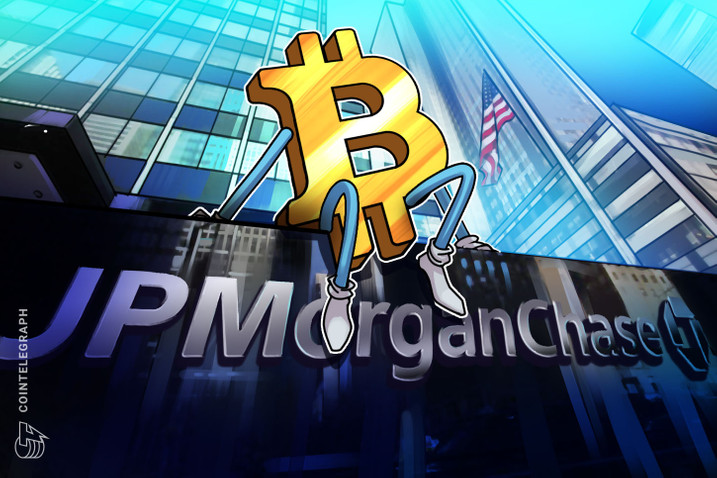 Hey Everyone,
There is so much debate about the Bear Market, how low Bitcoin will go, and yet the signs of adoption are everywhere. I ran across this article this morning, and found it interesting in a number of ways.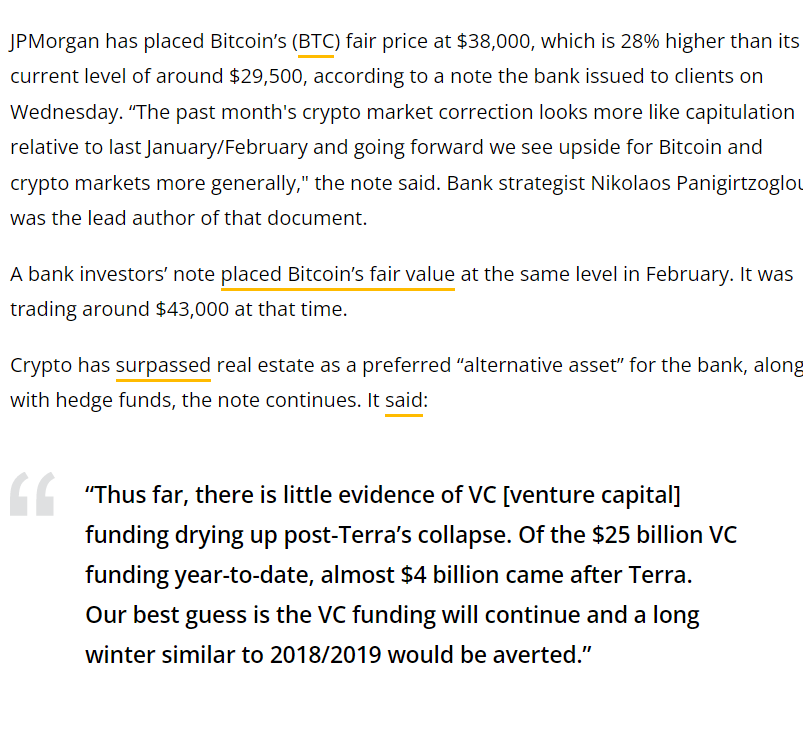 The article focuses and acknowledges the collapse of Luna and how well Bitcoin held up to the pressure, suggests that Bitcoin is a strong buy at $29k and uses the same focus to compare BTC to real estate investment as an alternative.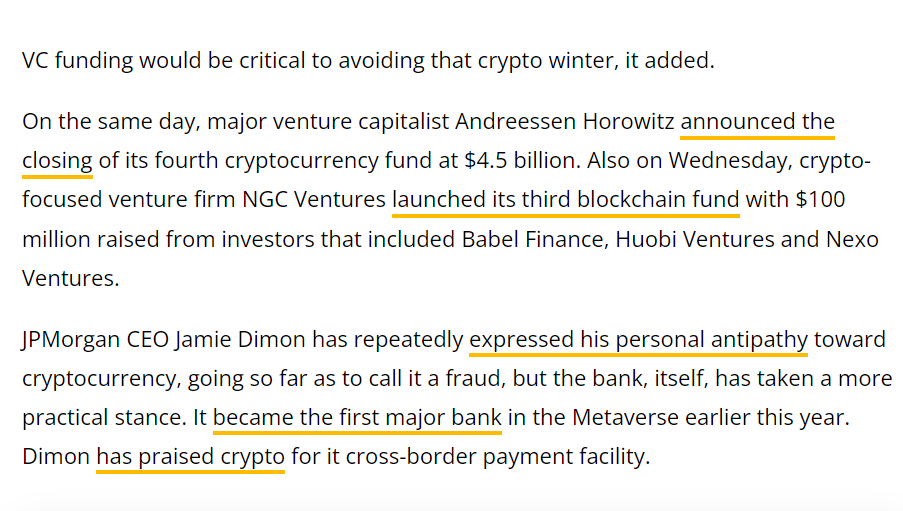 To be fair most of us in crypto aren't that interested in what the bankers have to say, but to not consider the softening public discussion around Bitcoin and all the moves it has made lately towards adoption would be a simplistic view, because there are now so many funds and VC investors, looking for their opportunity to get in.
Where is Bitcoin At and Where Is It Headed?

Bitcoin is currently trading at around $29,584 after a dip this morning all they way to $28,000 with a sudden V shaped recovery after and back to about the previous level.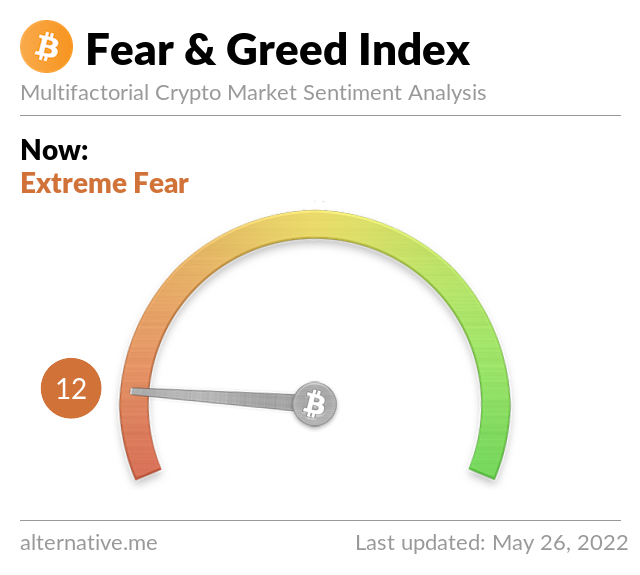 The current Fear and Greed index is at 12, extreme fear, but is easing since the market seems to have stabilized after Luna/UST crash and the other stable tokens seem to be stabilizing as well. Last weeks fear level was as low as 8, so this is progress. lol
Is it Bear Season? Well it's a least a mini bear season, but let's remember that even bear season isn't straight down, and if you are looking at a long term investments I've got to say that Bitcoin at $30k is a good price over the next few years. It might not be the absolute bottom, but I think it's a good place to get back in.
For those of you more into short term trades, I've got nothing for you as far as finding the bottom, or catching a falling knife.
With the FED seeming to signal fewer interest rate hikes and the Luna mess being priced in already, I think there is a chance we see a slight recovery here vs more down. Again, I have no special training just my observations.
I don't think we see all time highs anytime soon, but I certainly think there will be ups and downs along the way, and today's price seems like a decent place to buy for long term holders.
Recent posts on BITCOIN Prices and Bears and Bulls!
Bitcoin hanging at $30 from 2 weeks ago
https://leofinance.io/@whatsup/bitcoin-hanging-right-around-usd30-000-it-s-the-dips-that-make-the-pumps-fun
When the Market Dumps, get busy engaging, and building
https://leofinance.io/@whatsup/when-the-markets-dump-get-busy-with-engagement-and-building
What are your views of Bitcoin Prices Currently? Let's talk about it in the comments
Posted Using LeoFinance Beta
---