After a week or so of my crypto time being taken up with Cub and Leo, I decided to take a look at the rest of the market.
BITCOIN - BTC
Bitcoin makes a small Saturday move, but it's unclear if it is ready to move strongly either up or down. On Bittrex it is currently trading at about $56,014 USD, but the move looks a little wimpy and I don't know what to expect next. No moves for me here, it's a HODL situation. One of the reasons I'll just hold here that while I'm not expecting huge moves this week I think BTC will go up to above $70k by June.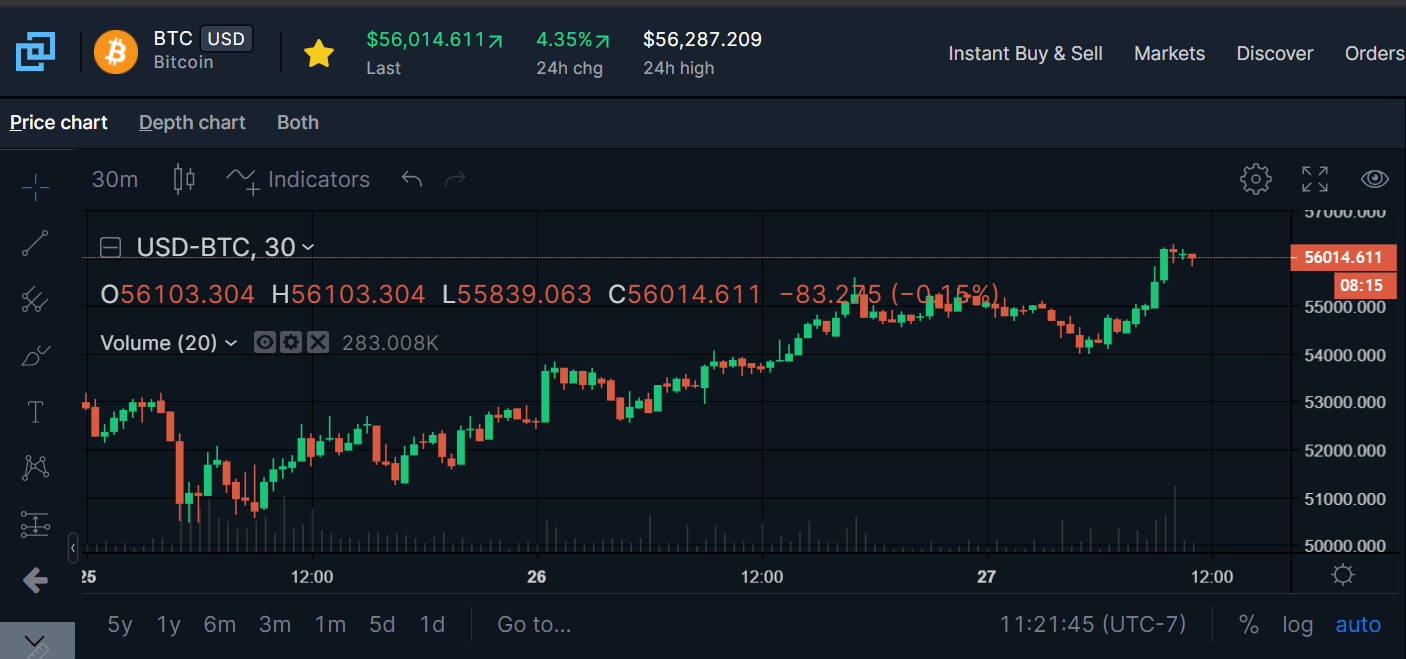 CARDANO - ADA
I like Cardano for the story more than the product. It's a project that people have strong opinions on. At this point I consider it a mid-term hold as they doing well with their marketing Cardano as an ETH killer and every time we pay an ETH transaction fee, we all want an ETH killer. Due to ADA's recent pump and slow consolidation, I will be buying here, not for a short term sell though, more for I think it is positioned well into the next pump.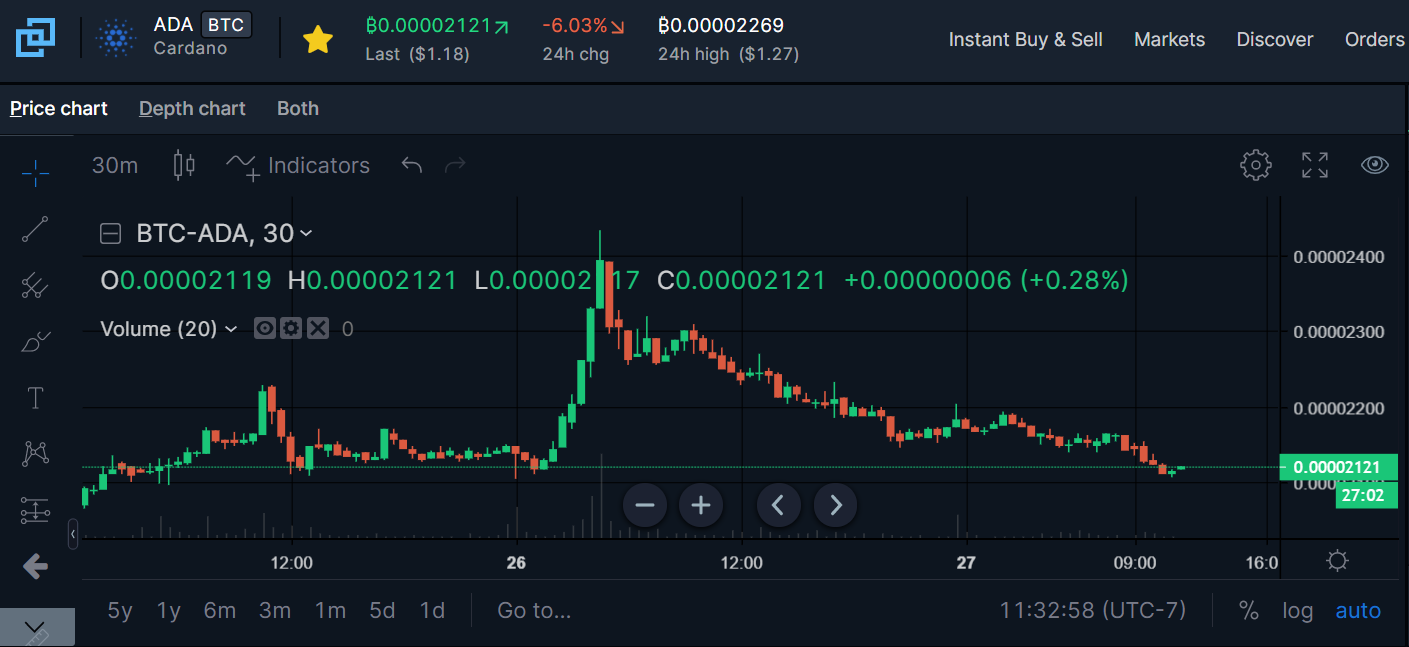 CUB - CUB
Let's talk about my new favorite crypto for a minute. It's hard to chart, but they did get it listed on coinmarketcap and for a brand new token less than a month old I'm fairly pleased. Cub is more about the DENS and the Farms right now and I'm sure the Leo team will figure out how to market and attract investors from outside the local economy. I'm still evaluating when and how to get more into Cub, you should take this as a biased look though. It's my opinion when the bridge is up and transactions get easier, that people will see the value of cheap transactions combined with meaningful token staking and it will continue to grow. Also, I have a lot of enthusiasm for the Leo team, they are always watching the markets and making value adding changes.
Don't forget all the Farms and Dens are having a 0 Deposit Fee day today.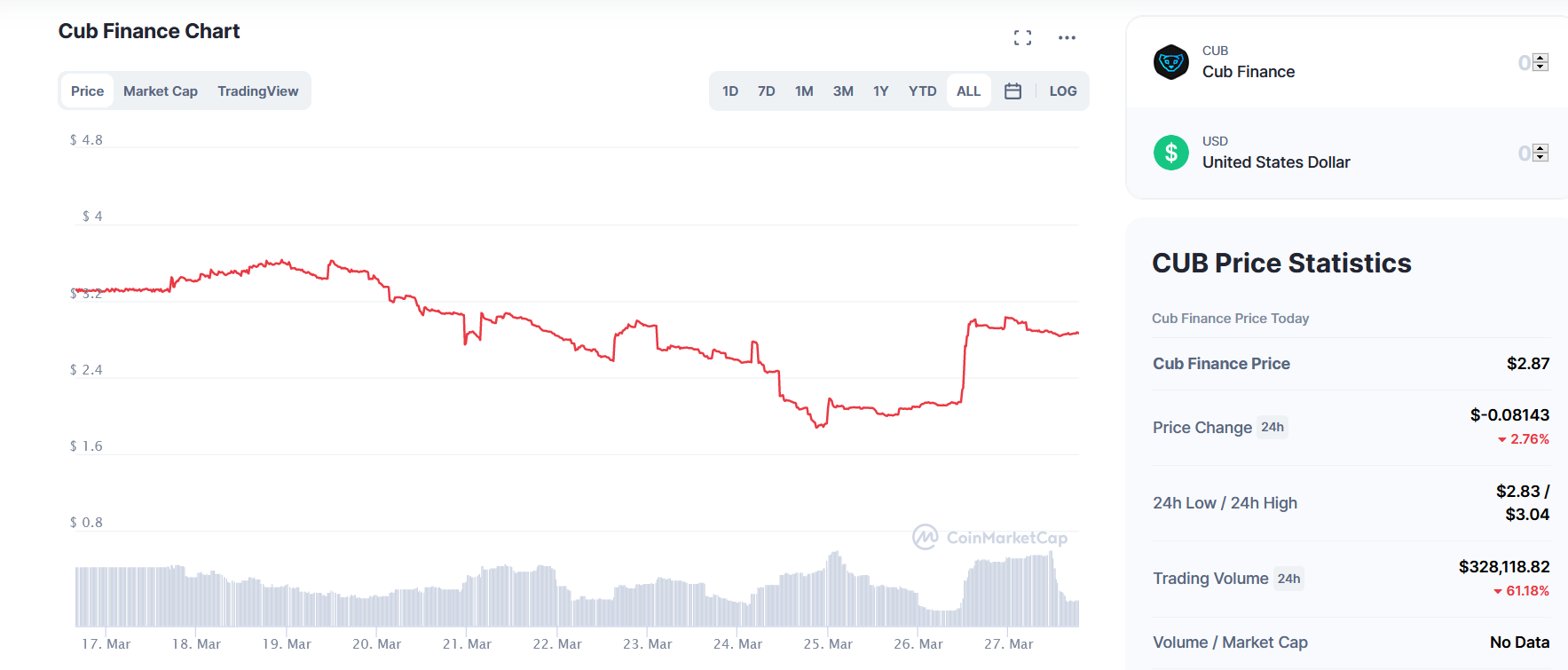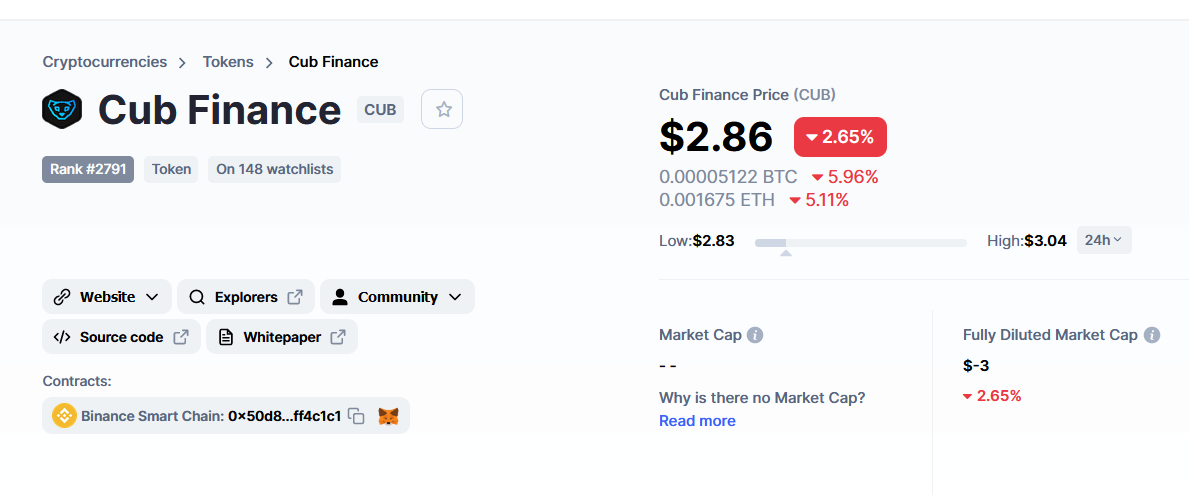 What are you trading?
This is not financial advice more of just an online crypto discussion.
Join us in The Pulse Discord, for more Crypto discussions.
Posted Using LeoFinance Beta