DXY UPDATE
---
According to the chart below,we will see that DXY are selling and it has broke first support line which is the red line represent with P.
I'm still expecting the DXY to get to the down P line or it will come down to the S1.
We suppose know that whenever dxy is buying,eursud,GBPUSD,NZDUSD,
AUDUSD and BTC will be selling .
Almost all the pairs that attached to USD will be selling.
But now DXY is selling, we are expecting all this currency pairs that contains USD to start buying.
What's DXY? Dxy is a USD dollar index.
Let start watching BTC,Eth and GBPUSD, NZDUSD, Eursud,usdchf and other currency pairs that contains USD to know when we will enter on the buy market.
Becareful that NFP is around the corner when entering into market.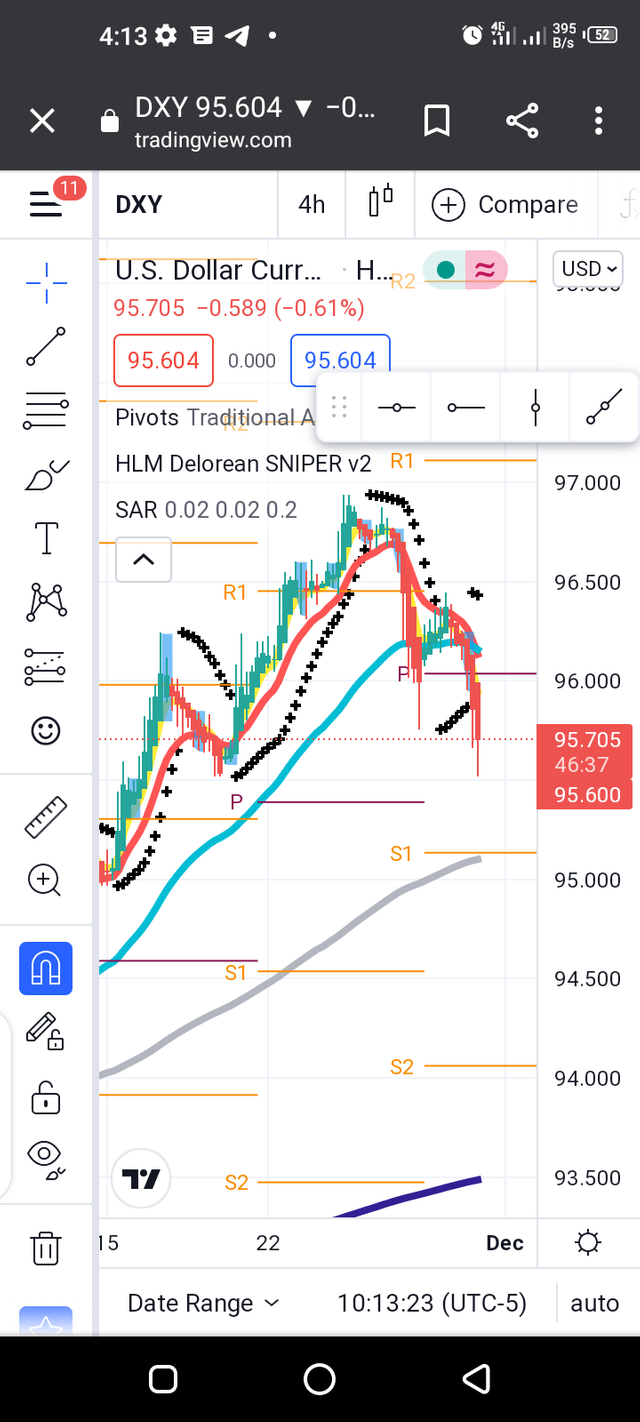 Posted Using LeoFinance Beta
---