Another Profitable Month for Travala; Shill More AVAs While the Dip Lasts
---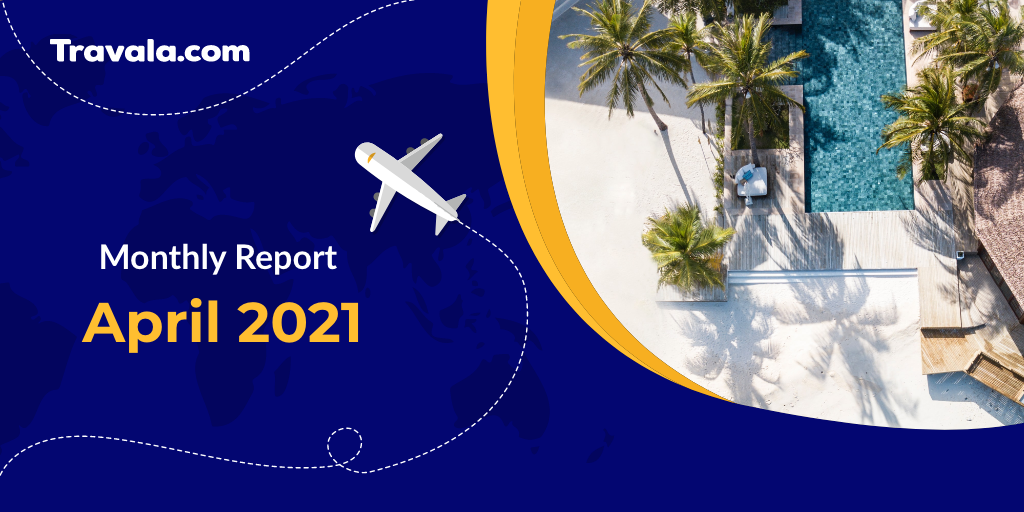 (Source)
Evening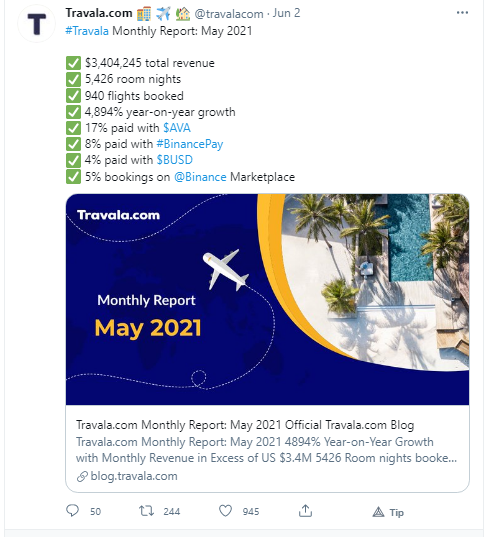 So I have been going through Travala's monthly report for May 2021, and boy oh boy the project continues to impress. Despite of the current bulls runs, the revenues are on the rise ($3.4 million), 27% higher than April 2021.
With covid restrictions easing up total number of booked nights are on the rise, 17% up from April 2021. And total number of Ava tokens being locked up has been holding steady, a nice indicators of shillers confidence in the project.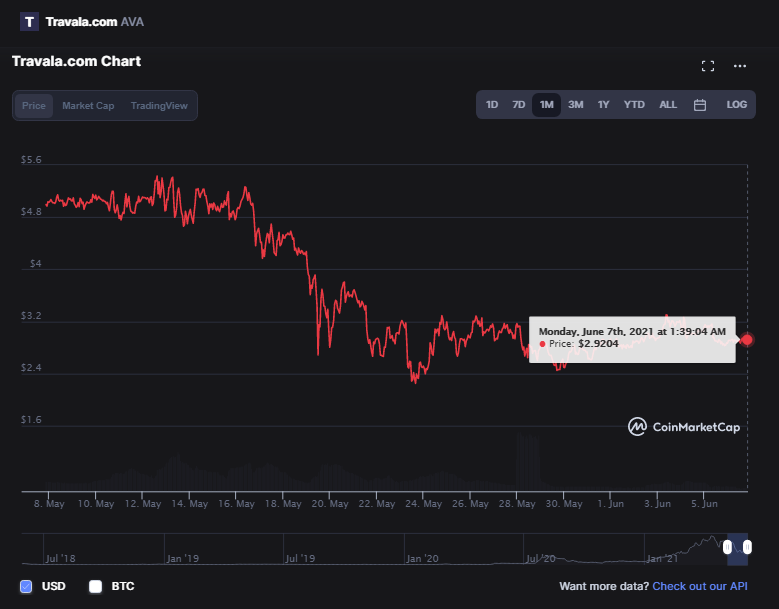 The price of AVA token has taken some hit, currently trading at $2.92. But nothing to worry, as we all know 20% of the projects profits are used to burn AVA tokens and with profits rising soon the tokenomics will kick in and price will rise. I see the current dip a nice opportunity to shill some more AVAs.
Fingers Crossed 🤞🤞🤞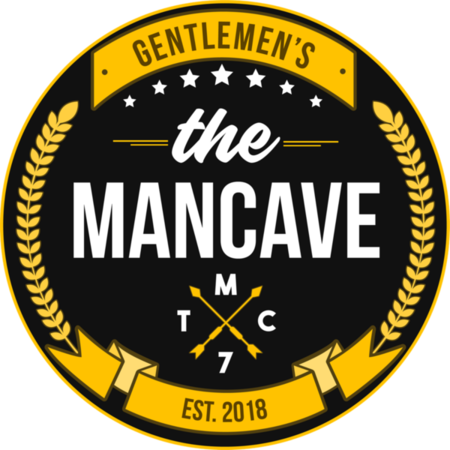 Posted Using LeoFinance Beta
---