NERISSA TRIDAWN in Action
---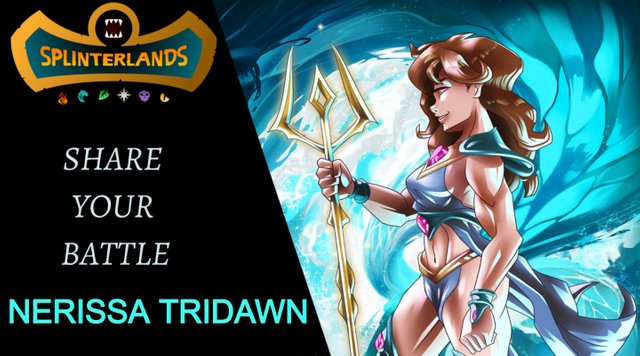 Hello Splinternerds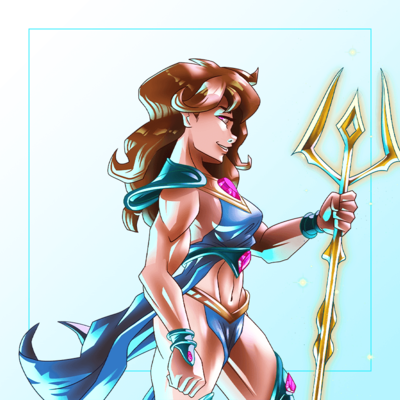 For this weeks battle challenge, we have a chaos legion monster, NERISSA TRIDAWN. NERISSA TRIDAWN is an epic water splinter magic attack monster.
Here is NERISSA TRIDAWN's amazing lore:
Dawn of the Djinn 3 of 4 - The Djinn are angry at the way they were tricked by the Planet, but also appreciative that they can now enjoy this limited freedom, each trapped by natural forces. The Djinn possess powerful ancient magic of their own, which is now charged into the force of one element for each of them. The ancient demons of war are an awkward bunch to be chosen as a planetary defensive force, but they are also impressively capable of the job. As long as they are bound by the Planet, they will do its bidding. Whatever their would-be choices and allegiances, they will fight against the Chaos Legion to protect the sixth mana gate.
Physical attributes of NERISSA TRIDAWN are as good as could be for an epic magic attack monster. Costing hefty 9 mana, NERISSA TRIDAWN have heavy health of 9 at level 1 which increases to 11 when maxed. It starts with a magic attack of 3, reaching a decent value of 5 when maxed. Speed is some what low, starting at a value of 2 and reaching 3 at maxed level. NERISSA TRIDAWN have no shield what so ever.
NERISSA TRIDAWN have no abilities at all, may be because of heavy magic attack it possesses.
Needless to say NERISSA TRIDAWN is meant to be a major magic attack monster. It can take heavy damage due to heavy health.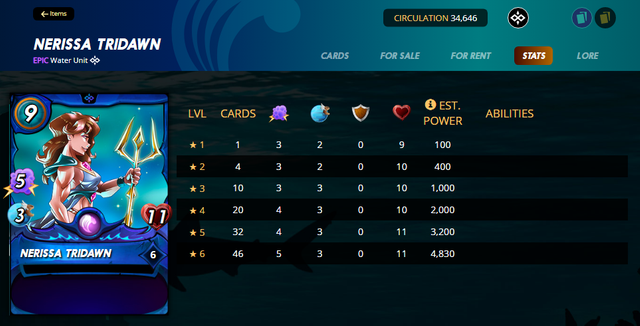 Cost Analysis
Currently there are 34,646 normal foil and 2,197 gold foil NERISSA TRIDAWNs in circulation, costing a minimum of 1.43$/BCX and 11$/BCX respectively.
Like many Chaos Legion monsters, I feel this guy is also way way under-rated and price doesn't doesn't justice to what it brings to the battle. Still it stands among some of the costliest epic chaos monsters.

Favored/Unfavored Battle Rules
NERISSA TRIDAWN works well is almost all kind of battle rule sets. It works best in Wands Only, Ferocity, Equal Opportunity, Reverse Speed, Broken Arrows, Back to Basics, Lost Legendries, Aimless and Aim True. Up to Eleven and Counterspell rulesets are generally unfavored for NERISSA TRIDAWN.

Vulnerability and Disadvantage
NERISSA TRIDAWN is most vulnerable to magic reflect due to its heavy magic attack. This especially becomes important with Amplify ability in play. NERISSA TRIDAWN's low speed is its yet another disadvantage.

Placement
NERISSA TRIDAWN works good in all positions, whether upfront as tank or one down monster. It can also work as sneak defender.

Complementing Summoners and Abilities
NERISSA TRIDAWN can be complemented decently with magic boosting summoners like ALRIC STORMBRINGER, VALNAMOR, DELWYN DRAGONSCALE and ARCHMAGE ARIUS.
As far as abilities are concerned, NERISSA TRIDAWN can be decently complemented by abilities from other monster like Tank Heal, Repair, Cleanse, Resurrect, Swiftness, Slow, Protect, Strengthen and Triage etc.

Defense
NERISSA TRIDAWN can be killed easily by using Magic Reflect tanks boosted by Amplify ability. Also make sure that you tank have Void or Void Armor abilities.

MY BATTLE USING NERISSA TWIDAWN
This was a 52 mana battle with three battle rules, Wands Out, Counterspell and Ferocity. All splinter were allowed except Life.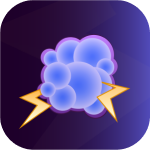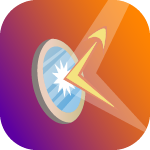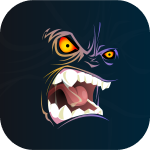 MY LINEUP
DELWYN DRAGONSCALE
Since Wands Out ruleset was in play so I decided to go offensive by using Magic boosting summoner. High battle mana allowed me using costly dragon summoner, DELWYN DRAGONSCALE. With DELWYN DRAGONSCALE I went with water splinter since it is loaded with magic attack monsters.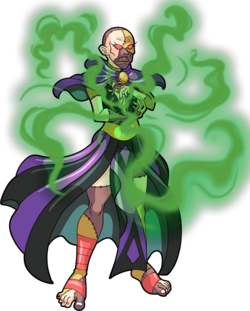 DJINN OSHANNUS
Up front I used DJINN OSHANNUS as it is one the best tank especially against magic attacks due to Void ability. It have high speed of 5 along with Phase ability enabling it to evade magic attacks too.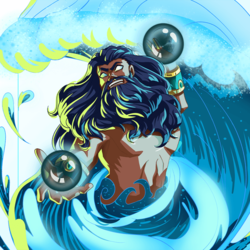 GOLD DRAGON
On one down I used another legendary, GOLD DRAGON. GOLD DRAGON's heavy magic attack along with Heal, Blast and Magic Reflect makes it truly invaluable.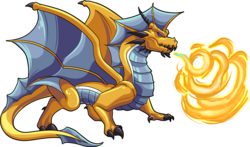 NERISSA TRIDAWN
On third position, I placed star of our show NERISSA TRIDAWN. NERISSA TRIDAWN's heavy magic attack indeed makes it a real killer.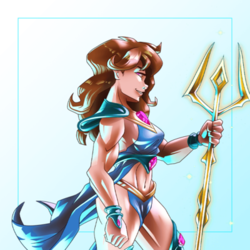 RULER OF THE SEAS
Next comes yet another legendary, the classic RULER OF THE SEAS. Along with Magic Blast attack, RULER OF THE SEAS also offers Silence and Swiftness.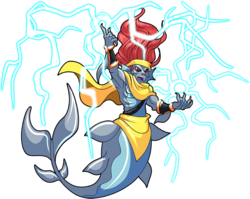 CHAOS DRAGON
On second last position, I used another dragon legendary CHAOS DRAGON. CHAOS DRAGON's heavy stats like Health, Shield and Magic attack makes it a true legend. Also not to ignore Scattershot, Blind and Blast abilities.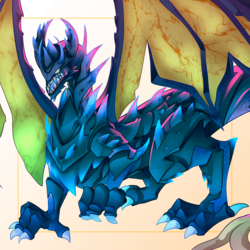 SPIRIT HOARDER
With 3 mana left, I went with SPIRIT HOARDER. The plan was to use its Triage ability as long as it survives.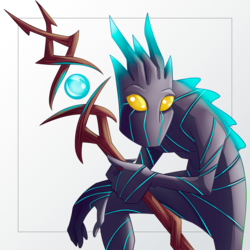 BATTLE ANALYSIS
The battle went as planned. I dominated the enemy with brute melee attack. Despite enemy using Amplify, it was not enough for the enemy.
I feel the enemy was in too defensive and stood no chance at all.

That will be all for today.
What do you think about the battle?
Do let me know in comments below👇
👋Adios👋



---