Splinterlands Nft gaming blockchain and weekly battle victory with my favorite monster princes WOOD NYMPH
---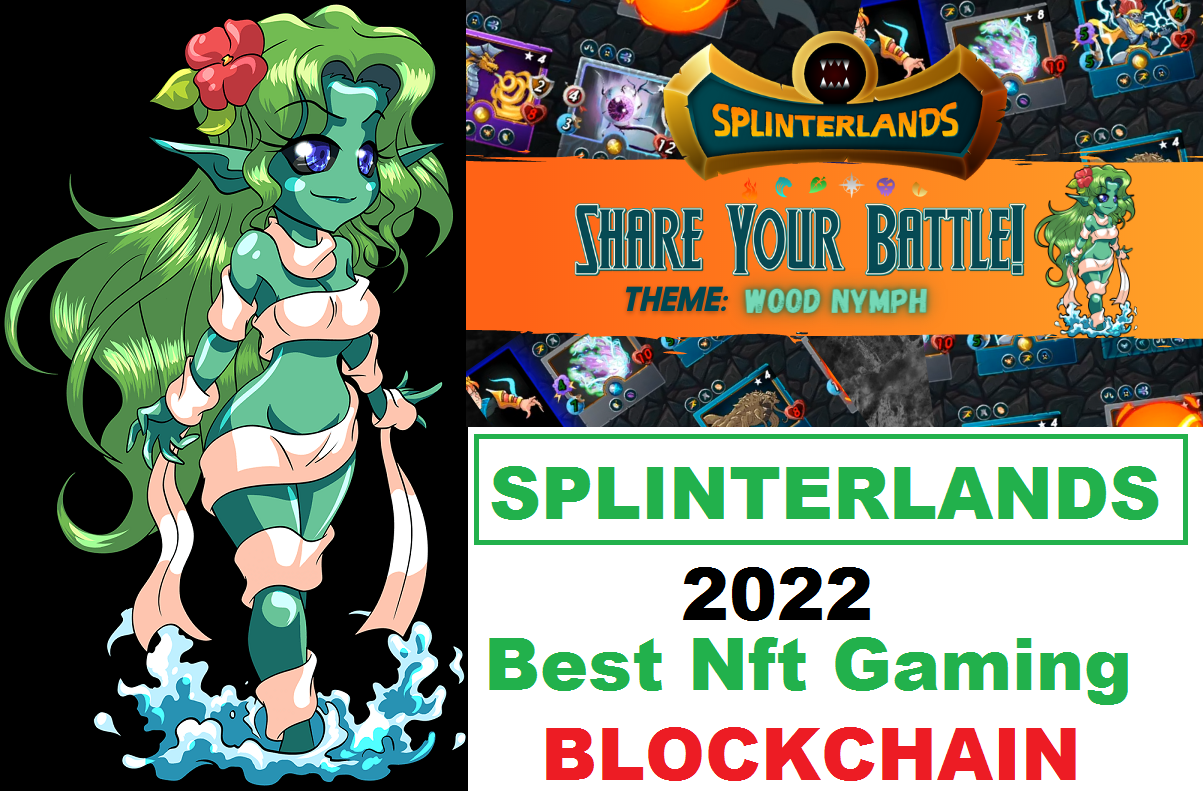 Hello my splinterlands lovers !
As you know that splinterland nft game is my favorite game and it wouldn't be wrong to say that i play splinterlands with my kids, and i think i have invested in splinterlands in the past, today i am getting the best fruit,
I bought Choes legion 12 packs a few days ago and when I opened these Choes legion packs I got very good cards. But I will write in detail on 12 Choes legion in a day or two,
but my today's post is on weekly battle contest and I have tried to choose the best battle for my slpinterlands lover in which wood NYMPH is fighting best , I have played and won a lot of battles but I thought to share this battle with you all because this is my best battle.
I hope you like my strategy in this battle so now I will tell you about this battle.
i also uploaded my this battle game on my youtube channel, and you can also see this battle video after clicking over my youtube link that is gien in first of the post. i also gave the link of the battle that you can visit to watch the live game on splinterlands blockchain.
Youtube battle video link
---

---

This battle consisted of 44 manas and with two roles in mind, I had to lineup my monsters, and since I also had to take care of the theme monster card that was necessary to enter the battle to take participate weekly battle contest,
so I lined up my monsters army, The army landed on the battlefield. One of the rules of this battle was that I had to select my monster even stevens according to the rules and I was not allowed to take out odd monsters in battle and the other rule was that there was unprotected rule.
So by following these two rules, I lined up my army and my army won through the best lineup, you can see above what was the alignment of my opposing army and what is the alignment of my army.
The name of the head of my opposing team is @ oras7, my opponent had the best alignment but the victory went to my army so I will tell you the details of each of my splinters why I have lined up like this. ۔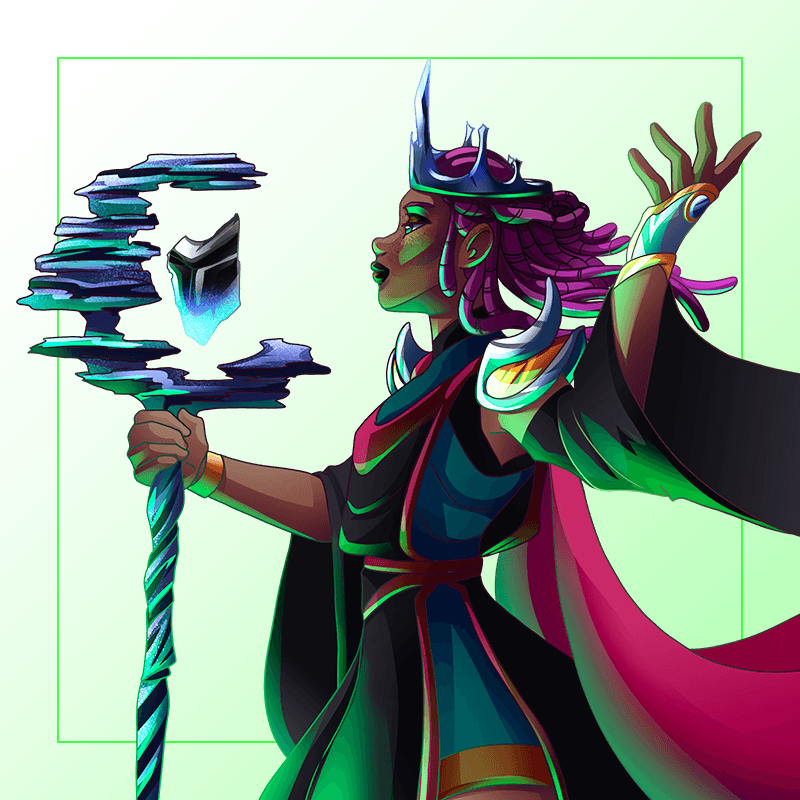 OBSIDIAN
I have used Obsiden summoner in this fight and I got it during 12 Choas legion pack and I am very lucky to have found this in summoner pack and I am using it a lot. This is a great summoner and its greatest potential is that it has the potential to add to the health and magic attack of all its friendly monsters. If you do not have this summoner then you can try your luck by buying chaos legion pack. Now let me tell you about the rest of my monsters line up with detail review of battle.
---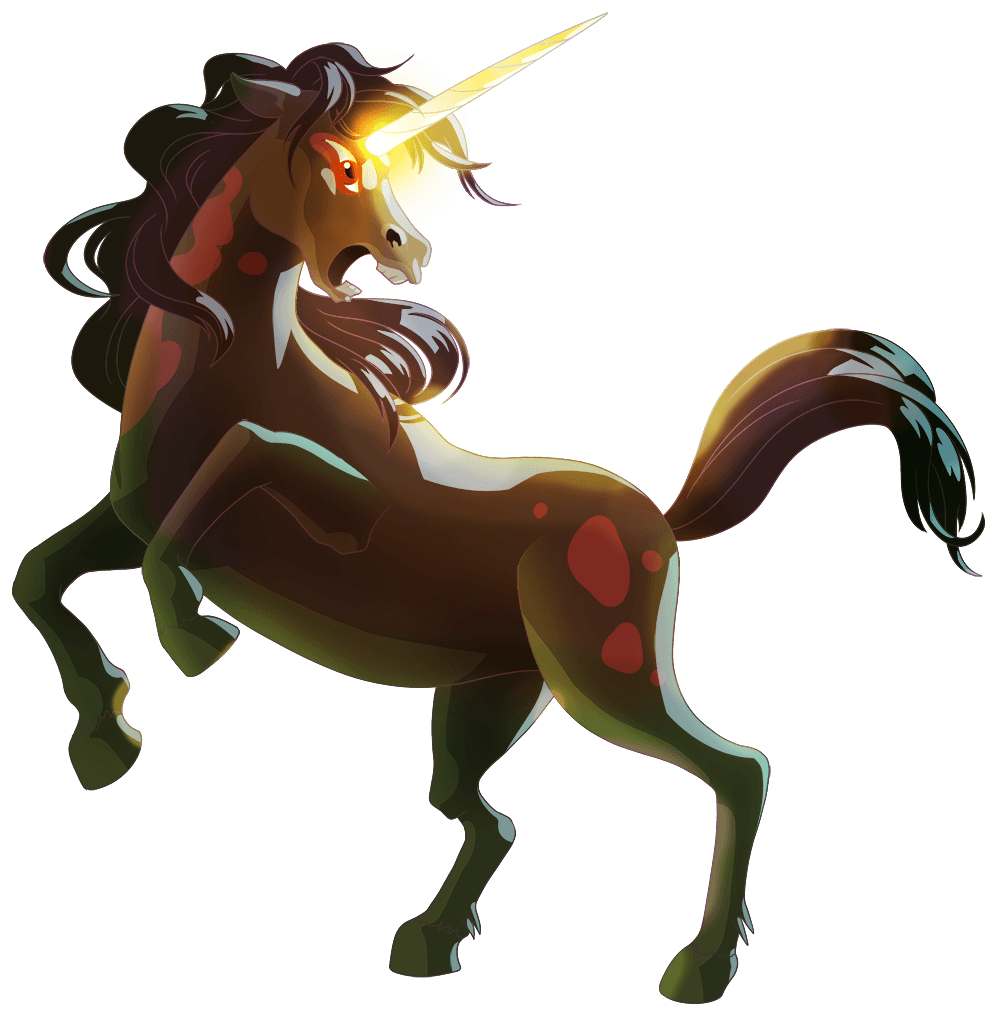 UNICORN MUSTANG
I puted the unicorn Mustang in the first place first because the monster's ability is that it reduces the magic attack and thus the magic attack done by the enemy does less harm to it and secondly its Lahaf Lahan is very good. ۔ This monster has the ability to fight for a long time by standing in front of the enemy and giving victory to his army and you can see in battle that he has fought very well, but since There was no magic attacker, so this monster didn't get a chance to reduce the magic attack. My opponent dropped the Cursed Windeku in the first place, but if you look, my selection was the best one. Also I have one level two and two level one unicorn. If anyone wants to borrow unicorn two from me, let me know.
---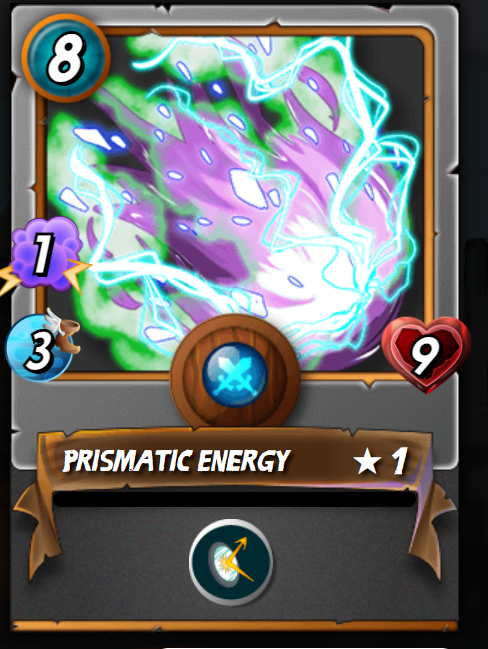 PRISMATIC ENERGY
I puted Prismatic Energy second because it also has the ability to reduce the magic attack by the enemy and the second most important is the ability to return the enemy's magic attack to the attacker and I Has used these two monsters in the first and second place and I was thinking that if my opponent brings magic attacker in the battle field then these monsters of mine will fight the best fight. Also this monster has mana 8 and I think in 44 mana battle it is one of the best monster which is capable of defeating player of any level, but it now also depends on battle rules which rule you have. Where to use it in battle. So this card also played a key role in my victory.
---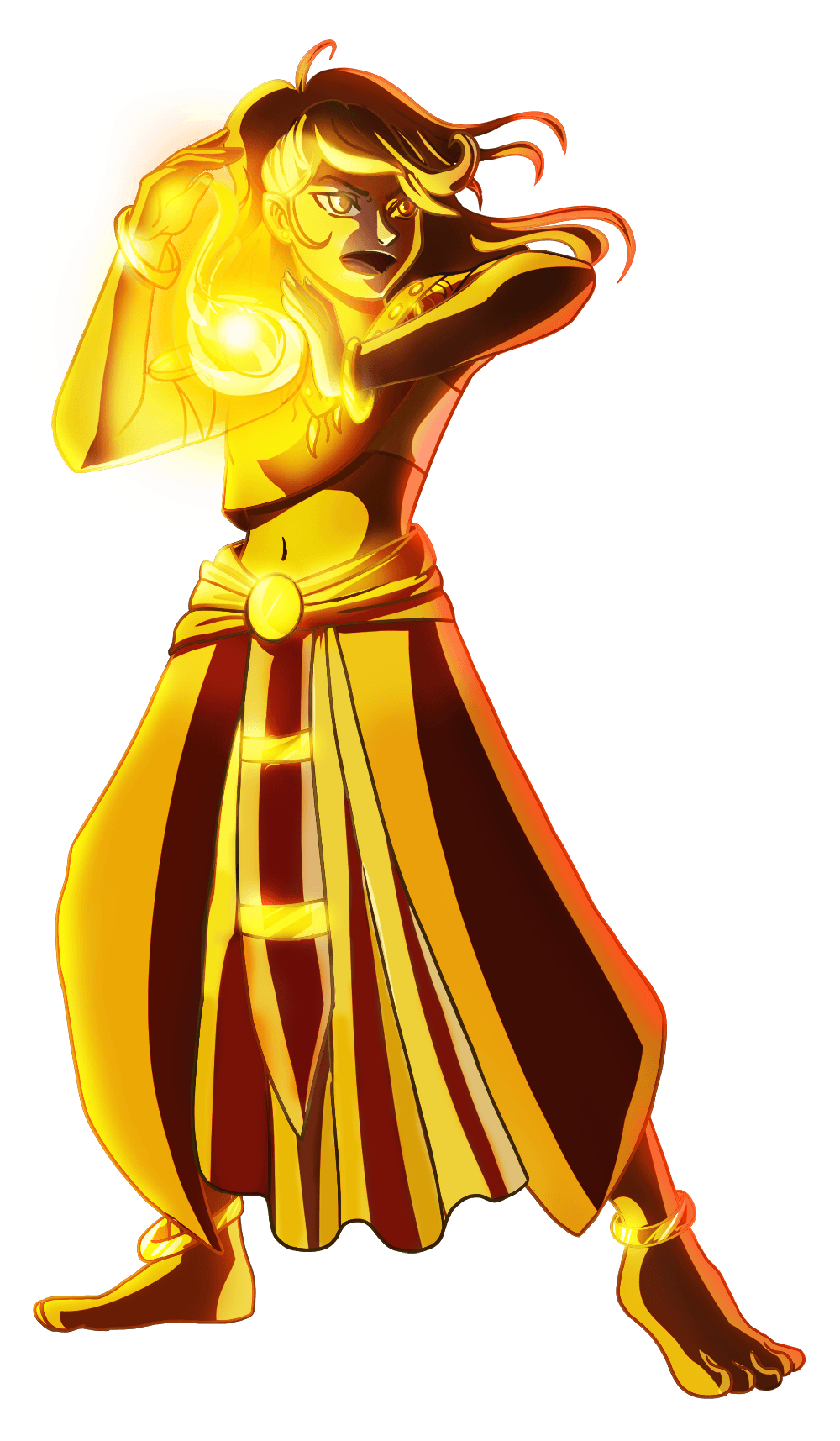 KHMER PRINCESS
I chose the Khmer Princess at the number three position because she has the ability to attack magically and if you read the story of this princess it is a very passionate and fire-like enemy to attack with the power of his fire.
Capable of I think that if we have the monster of big mana adventure in the first two positions then the monster of small mana at number three is also the best selection. So the total mana cost of this princess is 2 and Life 2 which is safe from the attack of the enemy till the first two rounds, then thanks to it victory is 100 percent possible. And that is why I chose it. What is and my choice is very correct.
---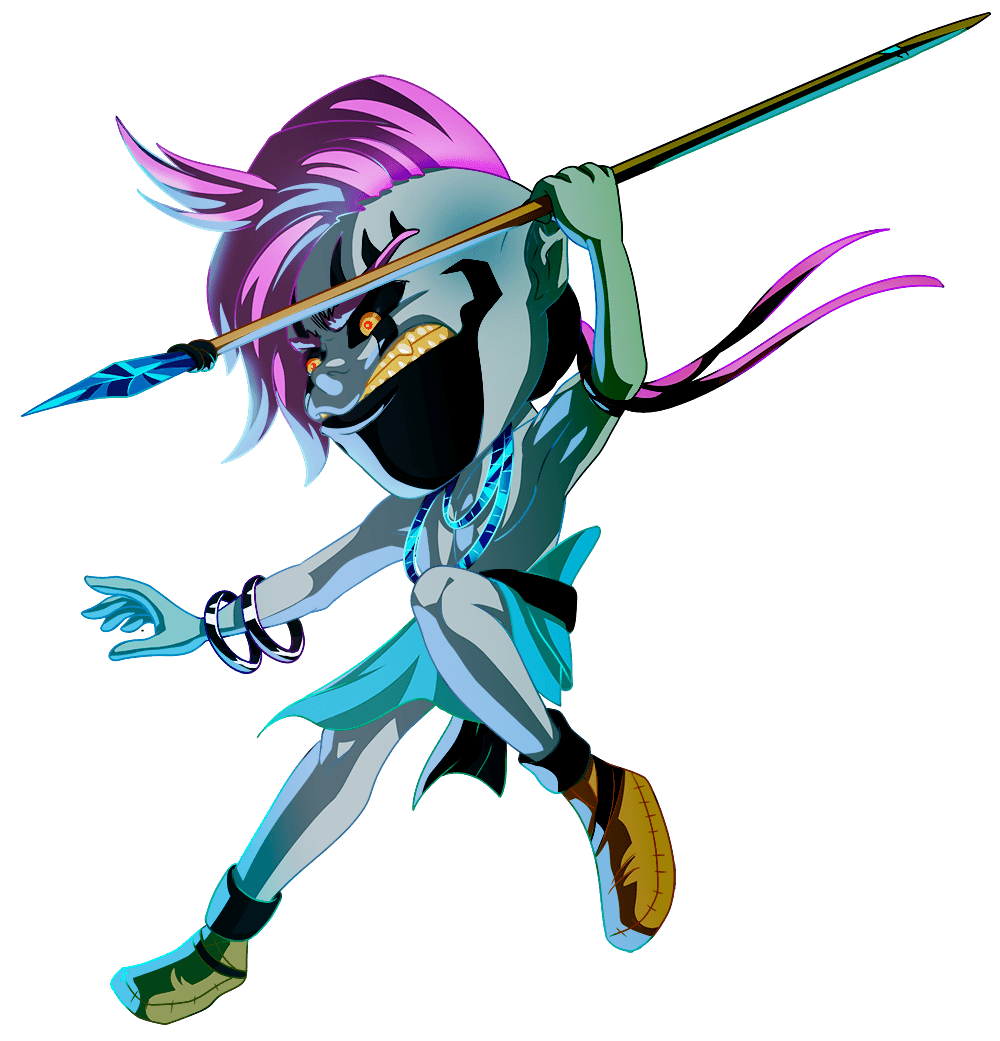 MITICA HEADHUNTER
I put Mitica Headhunter at number four because when it attacks a monster with flying ability it loses its ability to fly. Its attack never goes to waste ,It blows up and every monster it attacks is sure to be destroyed, and that's why I chose this monster and this monster is a symbol of fear for the enemy army. The total mana cost of this monster is 8 and the life is 5 but because of the best attack ability it is always my best choice in 44 mana battle. so in this battle , he proved that it is the best montster ever because of its best attacking speedy ability that destroyed the opponent army very easily, so i personal feel that last or 4th is best positions for this monster, but it is depend on mana and rules of battles .
---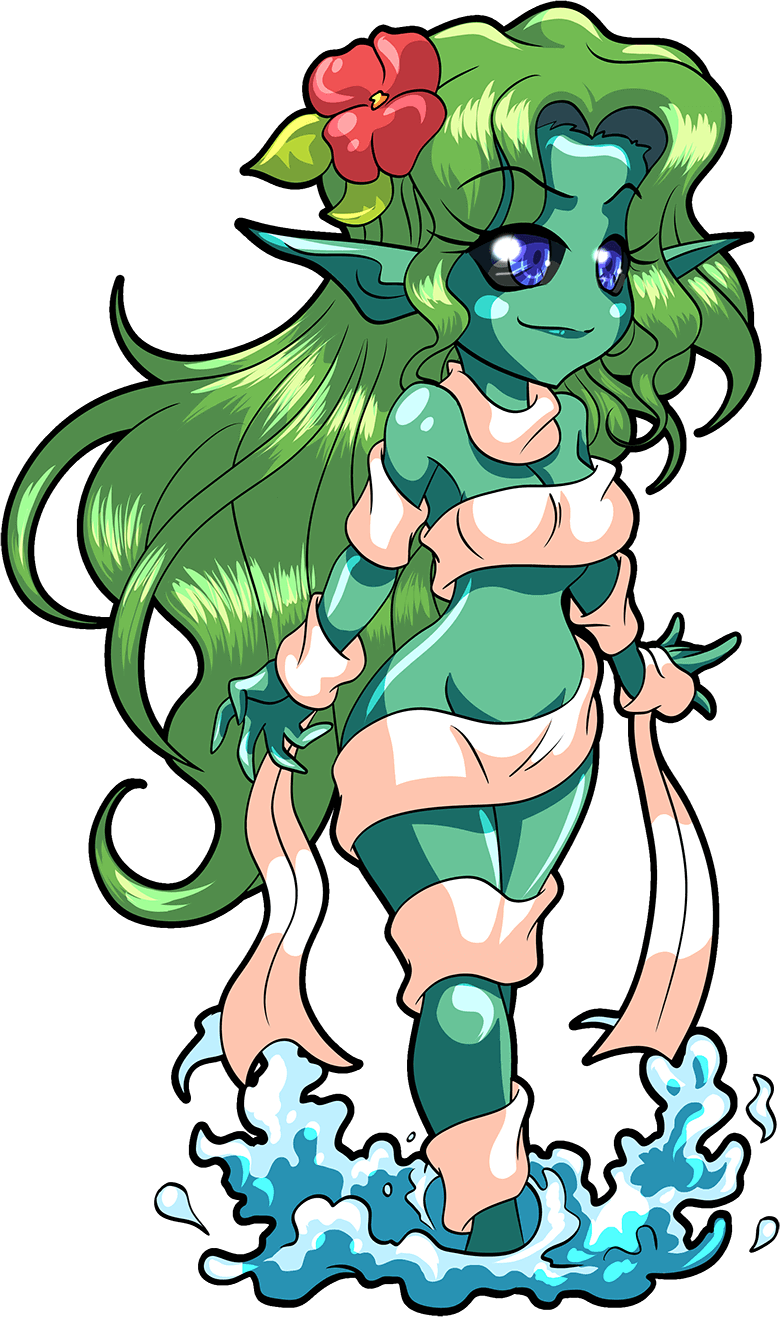 WOOD NYMPH
This beautiful blue-eyed fairy is one of my favorite monsters and we all know that this is also this week's theme card. This splinter has many advantages and I currently have a total of ten Wood nymph. And I wish I could combine them and upgrade their level but first I will level up my summoner. The most important thing about this splinter's ability is that it has the ability to restore some of the health of the monster of its army which is destroyed in battle before the start of each round and also this magic attack. Has the best capabilities and that is why this monster is used the most. You can see how this monster is restoring a part of the monster at number one on his team. so because of these above reason i also use this monster mostly. so here i kept it at 5th level because i thought if i place it at 5th then she can restore the health of its monster easily so i wanted to keep it alive till the end of battle. so i got success in this regards, so if i personal feel that if you have big mana battle then 5 position is safe position for this monster to keep it alive till the end of the battle . so mentioned above reason i used theme card at this position.
---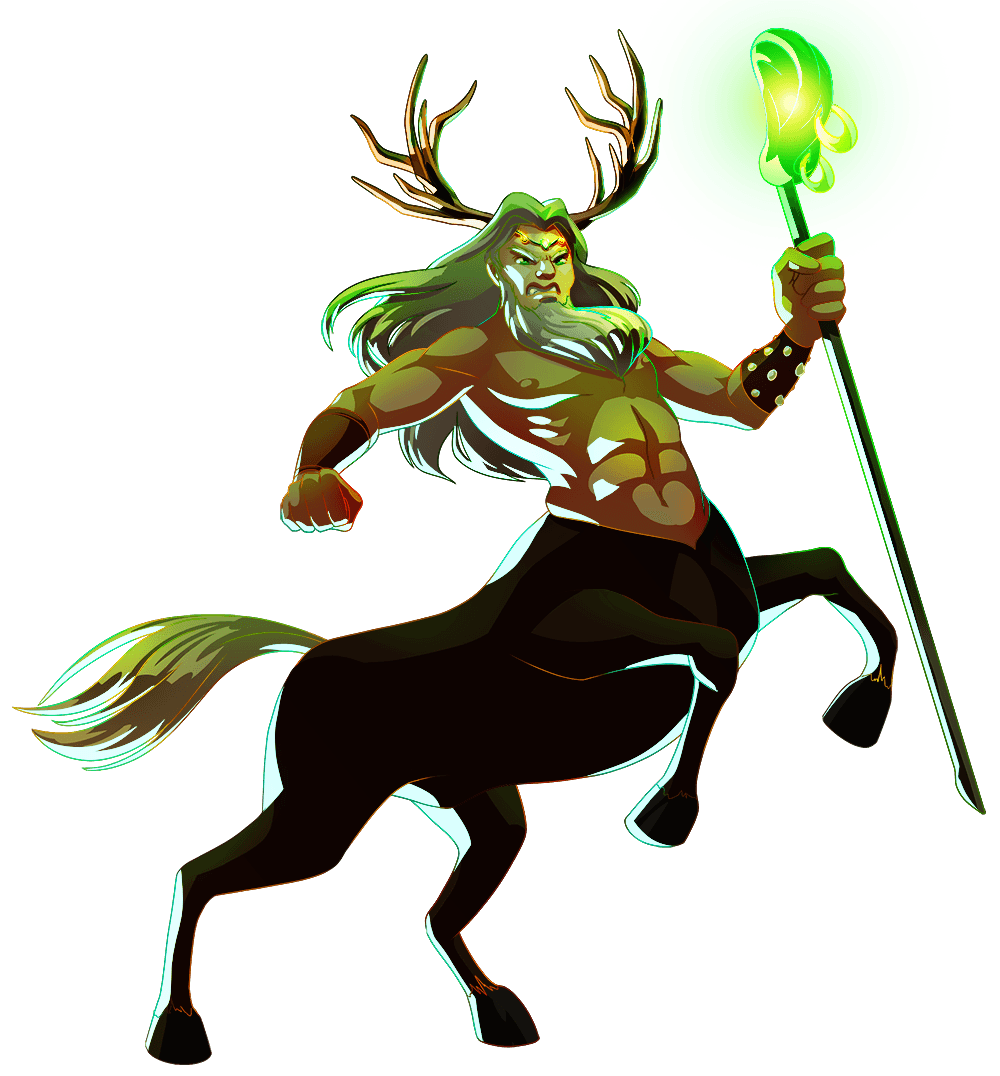 KRON THE UNDYING
My last card in this battle is Kron the undying, this is a brave warrior who is endowed with immense fighting and bravery abilities. I put it in the last position and I try to put it in the last position, because it is capable of harming the enemy in every position. It has a total cost of 10 mana and is capable of magical attack and very fast magical attack with full force and does not give the enemy a chance to recover, plus it has ability to restore some health part at the beginning of each round. Is capable This monster is currently priced at around 15 156. If you have investment, you can buy this monster and strengthen your earth army. because of all above reason i placed it at 6th position.
---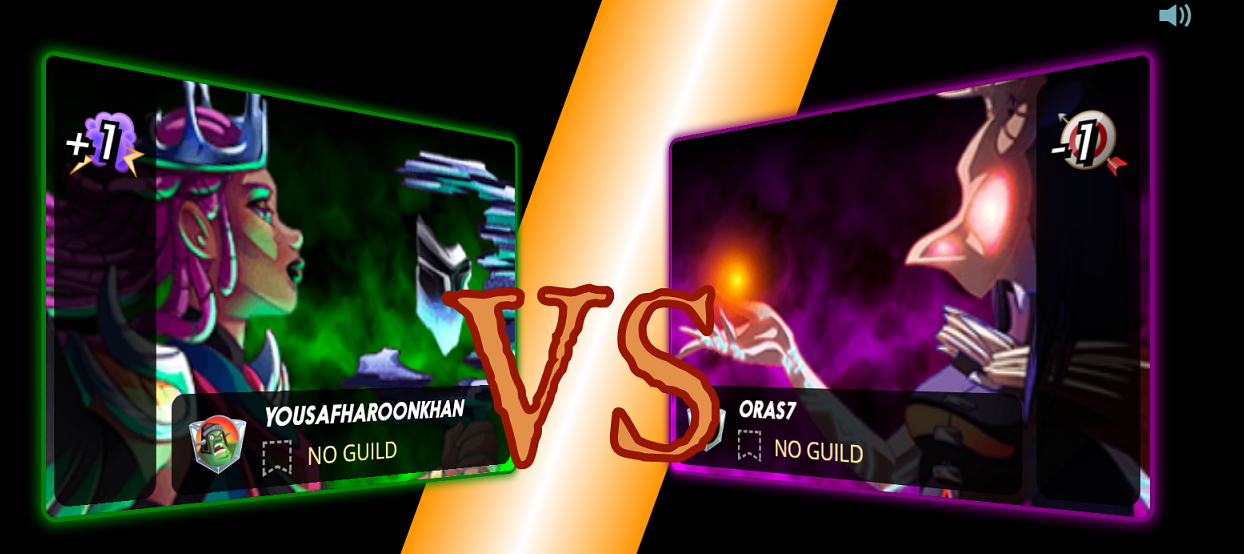 If you want watch battle live then visit this link my weekly battle link
Round 1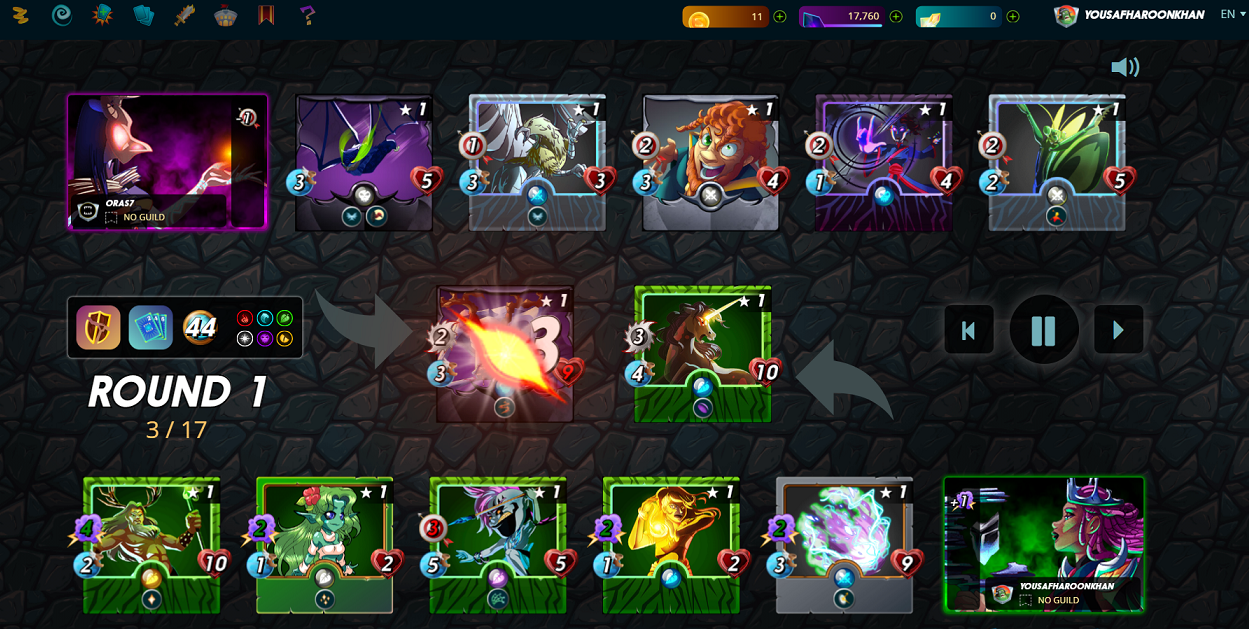 As soon as the monsters of both armies completed the alignment, already at the beginning of the round my army 4th numbered monster named Mitica headhunter struck the first position of the enemy and inflicted severe damage on the enemy and then watching. The second attack was made by Unicorn on the first position which was present on the first position of my army. Then the third attack was made by Prismatic and thus the first counterattack by the enemy was made by Tower Griffin and then the battle of Ghamsan started. And my army destroyed the first stronghold of the enemy in the first round with a series of attacks and thus the enemy had already faced the destruction of the monster of its first position in the round. Thus, the first round was in favor of my army in all respects.
Round 2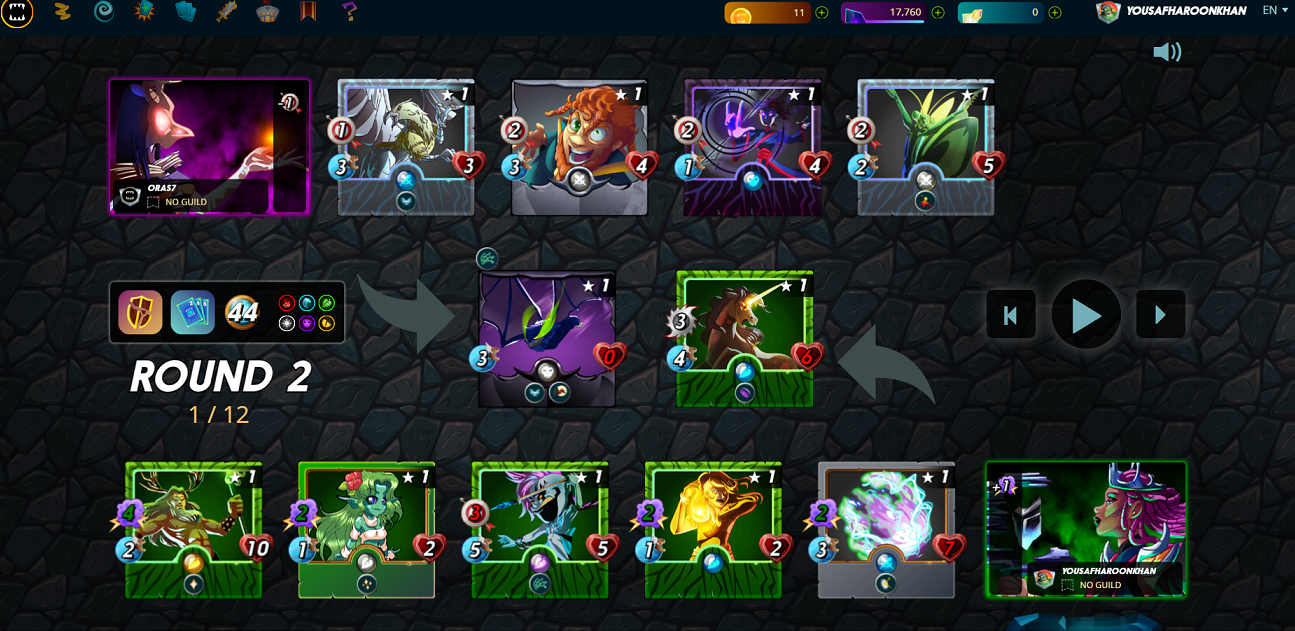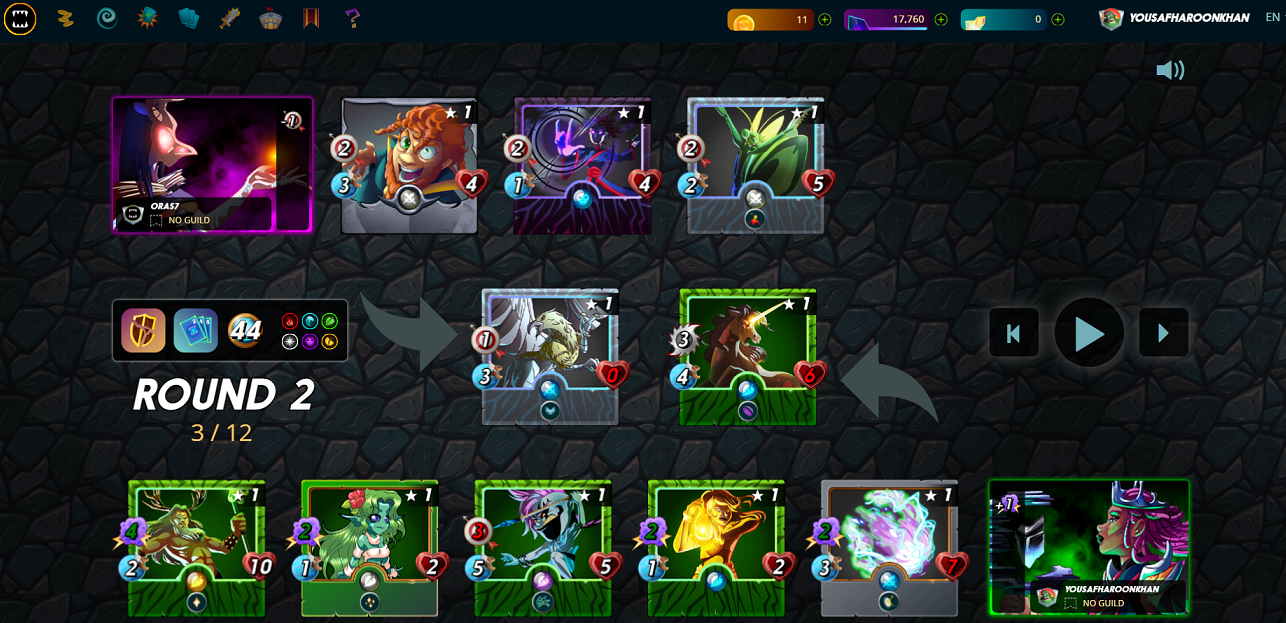 ---
As the round began, my brave warrior Mitica headhunter once again struck and destroyed the monster in the first position of the enemy and thus destroyed the monster in the third position of the enemy whose name was Tower Griffin. When I took over, the first monster of my army finished his work. Thus, at the beginning of the second round, my army destroyed two of the best monsters of the enemy. The unicorn in my first position monster was severely attacked by opponent but this week the theme card, thanks to its ability, restored health in the second round as well as in the first round. Thus in the second round my monsters inflicted more damage on the enemy than in the first round. And by the end of the second round, five enemy monsters had piled up and thus in the second round my monsters had won the victory thanks to the best fighting and alignment.
Round 3 = Final Round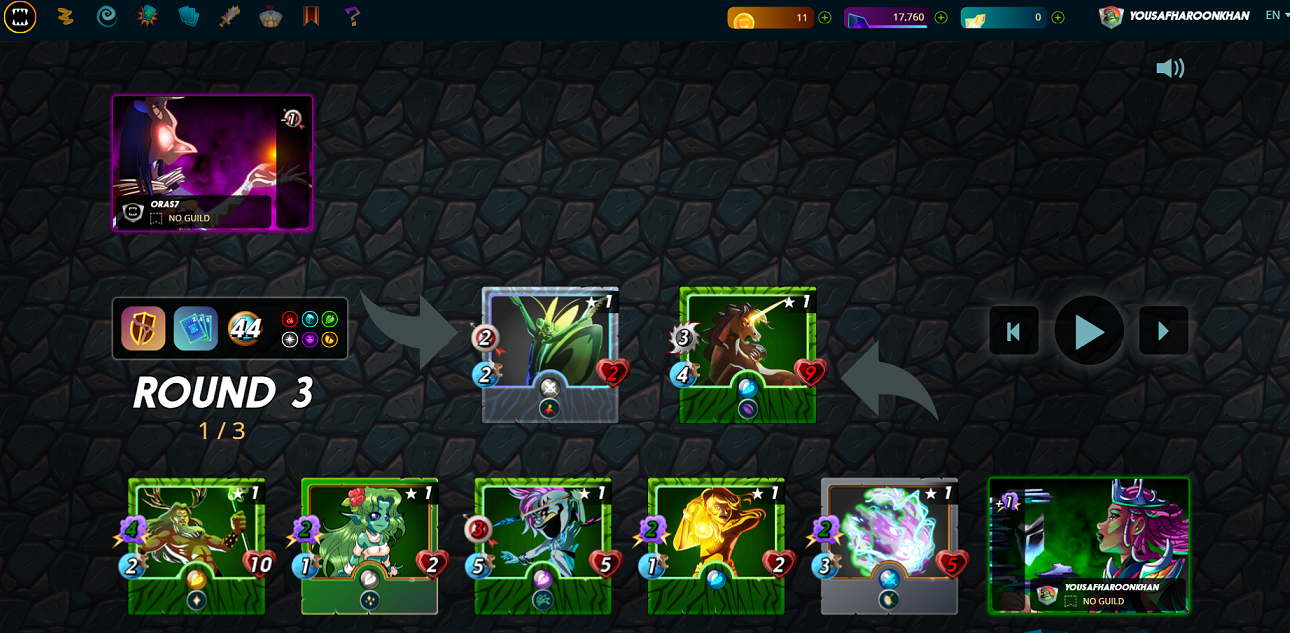 At the time of the third round there was only one monster of the enemy left who was fighting very bravely in battle and was hurting my monsters but at the beginning of the third round Mitica headhunter hit him hard in the head and so the second great The last monster of the enemy was attacked by Unicorn and at the beginning of the third round the last monster of the opponent was also destroyed by my army and my army won a great victory, if you want to watch this battle on splinterlands blockchain, then click on battle. I hope you like my battle victory .
---
Battle Result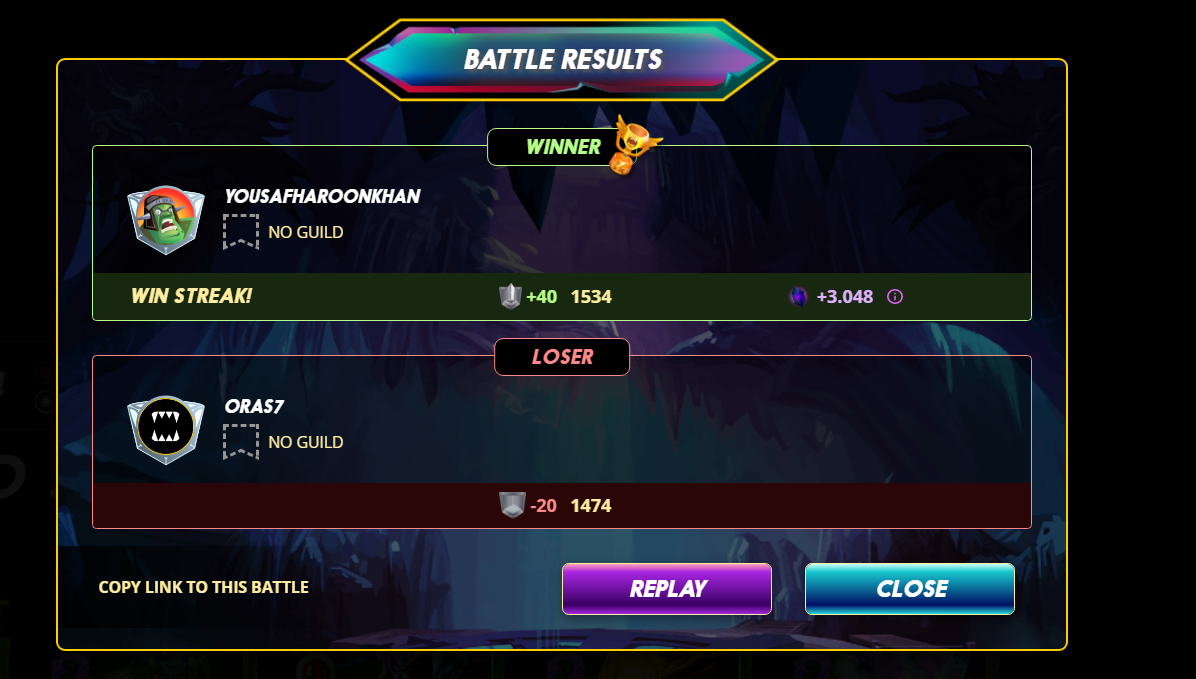 Watch battle on splinterlands blockchian battle link
---
Did my strategy work? What will i try differently next time?
yes i am 100% satisfy with my strategy, because i placed all my lineup according to abilities of my monster and my all splinter fought very well, as was my wish at the time of place them. so next time, i want to apply more plan to observe the abilities of every monster at the different position in different rules.

Do you like the WOOD NYMPH? Why or why not?
i love to use WOOD NYMPH very much, so this time i have 10 WOOD NYMPH , it is the proof that how much i like this monster, so reason of it is that it has great fighting ability and also help the first position monster to restore the portion of health in each round, so it has also magic ability of attack, so it has low manan cost that help to use it in any level of battle so i like it very much, so i like to use it to win more more battle, i got a lot victory with help of WOOD NYMPH. so i will highly recommend to every new splinterlands player that if you have no this one , then try to buy it that will help you to bring more more victories if you use it with great skills.
image source i have taken my all post images from splinterlands site
--

@yousafharoonkhan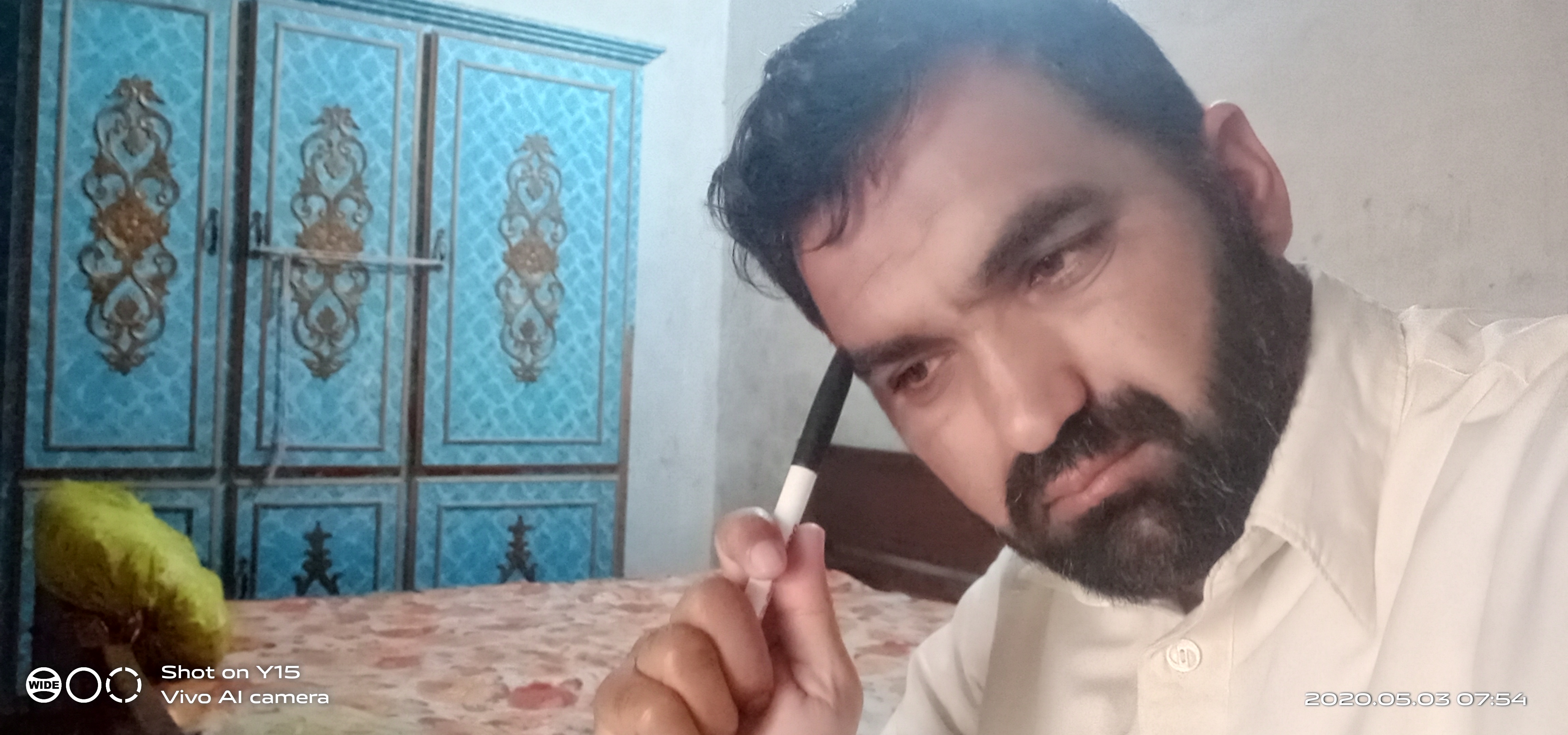 I'm Yousaf ,my profession is teaching, writing, i love food, travelling,photography and splinterlands gaming, and sportstalks and 3speak very much. i am using hive since 2017.
if you love to read about love, you want to get motivation , if you like #nature #thoughts #yousafthoughts #photography #food #love then follow my blog. you will find every text that will give you satisfaction to your sould, my purpose of every talk and text is to give you satisfaction, if you will read i will get satisfaction.
yousaf mean beautiful and thoughts mean thinking, feeling, so its mean beautiful thoughts, positive feeling, if you want to read positive thoughts or you want to write beautiful thoughts then use #yousafthoughts thank you very much for reading my post, plz write comments under video or text to guide me more about this topic.
Subcribe my other social profile
Sign up Hive
My 3Speak Channel
My Hive profile
My Dtube channel
My Youtube channel
My Twitter profile
---


---
---