Here is one of my best crypto asset I am investing into the 1Inch coin.
1inch price today is $5.52 USD with a 24-hour trading volume of $369,048,500 USD. Like most cryptocurrencies it plunged but it rises up to 11% today. It has a circulating supply of 156,671,623 1INCH coins.
The lower lows resistance are: February 23 at $2.99, on March 25th at $3.50, and on April 23rd at $3.75. In 60 days the lowest price on February has not been broken.
In relation to the higher highs at $6.670 it has NOT been overtaken yet, this means to my analysis for the next 7 days the price will play at the lowest of $4.25 up to $6.45 at the top.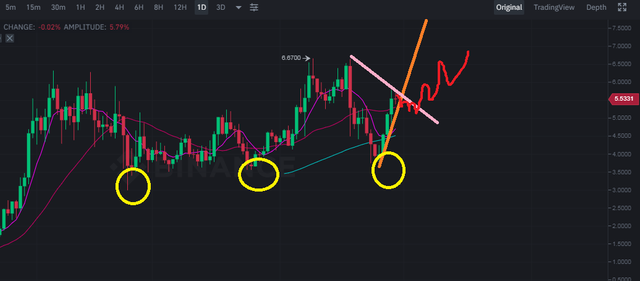 BUY START: $5.55
STOP LOSS: $5.28
TAKE PROFIT: $6.00
DURATION: 7 DAYS
Look the chart below.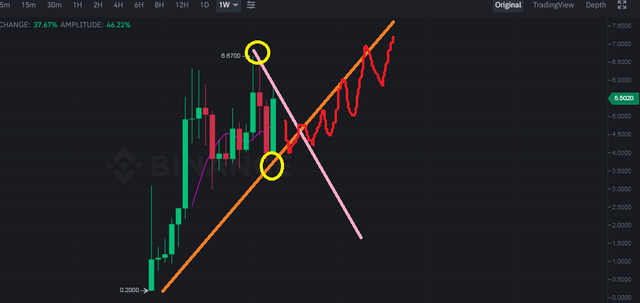 On the 1-week chart above, I can certainly say that the trend should be going to $6.4 starting today.
The RSI indicator confirms it. It may have a sudden drop but the momentum is clearly going to $6.4.
If you would like to buy 1inch, please go to Bitmart, and or Binance for quickest transactions.
Cheers!
Posted Using LeoFinance Beta