[ESP/ENG] MY BEGINNING ON HIVE - MI COMIENZO EN HIVE || @zeetunes
---
🌲ENGLISH🌲
Hello guys, hope we are all doing great?
Well, I'm always so excited when this kind of occasion comes up where I can share certain things about myself.
I'm glad this initiative came up and it was brought up by @rutablockchain. However, I was invited by @obaro to share my story.
Now, lets get started!
I got to know about this community from @obaro and also got help from @starstrings01,when told he about this community the only problem I had was I doubted my own ability.
He showed me how the community run, about engaging in the community, making friends and how to do better on hive but I could not bring myself to him and say I am ready to be an Hiver because I was busy doubting myself.
Well obaro is my boss and a friend I know how good his content are meanwhile I am a muslim who loves to sing,I don't know much about instruments and music term and I have always been laughed at for going off keys most time while I sing. These are the challenges I was facing.
Here come Asuu strike that changed how I was thinking about myself,I thought of trying something new and entered @obaro dm a month ago,The challenges I was facing still lives but I thought of taking risk and said to myself it doesn't matter if they like my content at first and I was busy telling myself I will get better with time.I wrote my introductory post and I felt so loved and I even made friends @squidlung now known as squids.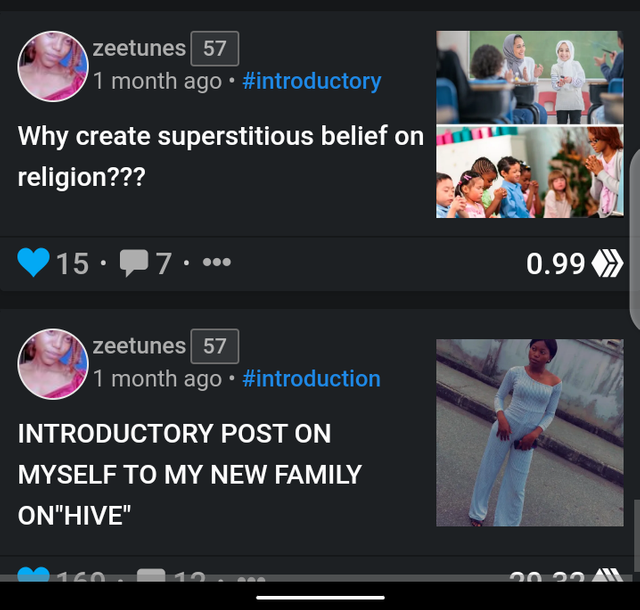 This platform is helping me pushing myself out of my comfort zone,God I am so bad when it comes to using words. obaro told me to stop pushing people away from my comment section by just giving them short reply because they won't have a reason to come back,I thought of words to use at comment section for more than five minutes before I could finally put something down.
Well I'm so glad now that "thinking before commenting is out of my case now" as I now enjoy engaging a lot.
I engage because I love to do so, not because I'm forcing myself anymore.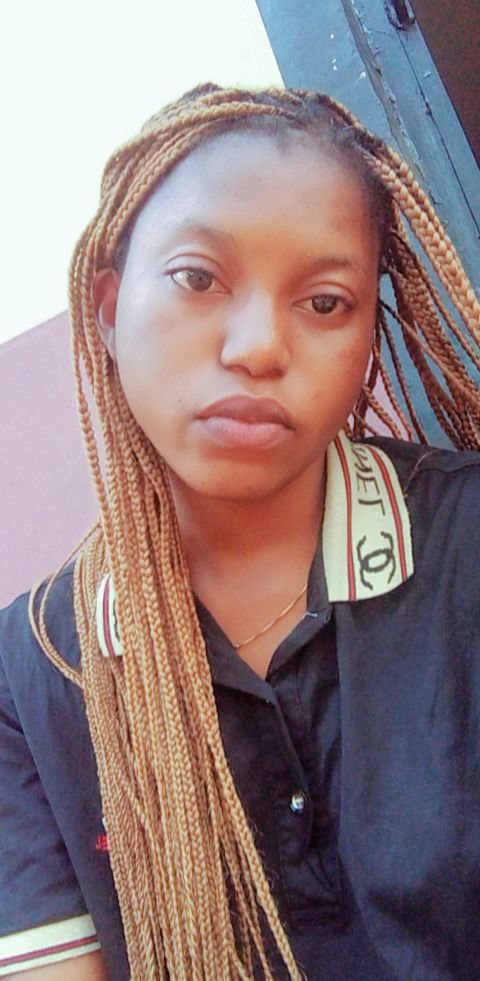 Apart from writing,I also have challenges with my music content on how to give a better content and I am still on that and hoping I will get better with time,it has not been easy but it has been so fun.
I hereby invite @squids,@iyedrumz and @dprincy to participate.
🌲SPANISH🌲
Hola chicos, espero que todos estemos muy bien?
Bueno, siempre me emociona mucho cuando surge este tipo de ocasiones en las que puedo compartir ciertas cosas sobre mí.
Me alegra que haya surgido esta iniciativa y que haya sido planteada por @rutablockchain. Sin embargo, @obaro me invitó a compartir mi historia.
Ahora, ¡comencemos6!
Me enteré de esta comunidad por @obaro y también recibí ayuda de @starstrings01, cuando le conté sobre esta comunidad, el único problema que tuve fue que dudaba de mi propia habilidad.
Me mostró cómo funciona la comunidad, cómo participar en la comunidad, hacer amigos y cómo hacerlo mejor en Hive, pero no pude acercarme a él y decirle que estoy listo para ser un Hiver porque estaba ocupado dudando de mí mismo.
Bueno, obaro es mi jefe y un amigo. Sé lo bueno que es su contenido. Mientras tanto, soy un musulmán al que le encanta cantar. Yo canto. Estos son los desafíos a los que me enfrentaba.
Aquí viene el golpe de Asuu que cambió la forma en que pensaba sobre mí mismo, pensé en probar algo nuevo y entré a @obaro dm hace un mes, los desafíos que enfrentaba siguen vivos, pero pensé en arriesgarme y me dije a mí mismo que no importa si les gusta mi contenido al principio y estaba ocupado diciéndome a mí mismo que mejoraría con el tiempo. Escribí mi publicación introductoria y me sentí muy querido e incluso hice amigos @squidlung ahora conocido como squids.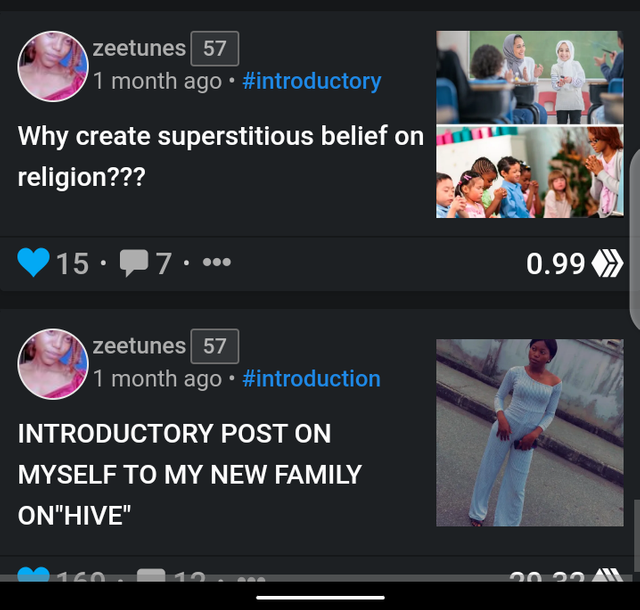 Esta plataforma me está ayudando a salir de mi zona de confort, Dios, soy tan malo cuando se trata de usar palabras. obaro me dijo que dejara de alejar a la gente de mi sección de comentarios simplemente dándoles una respuesta corta porque no tendrían una razón para volver, pensé en palabras para usar en la sección de comentarios durante más de cinco minutos antes de que finalmente pudiera poner algo abajo.
Estamos muy contentos ahora de que "pensar antes de comentar está fuera de mi caso ahora", ya que ahora disfruto mucho participar.
Me comprometo porque me encanta hacerlo, no porque me esté obligando más.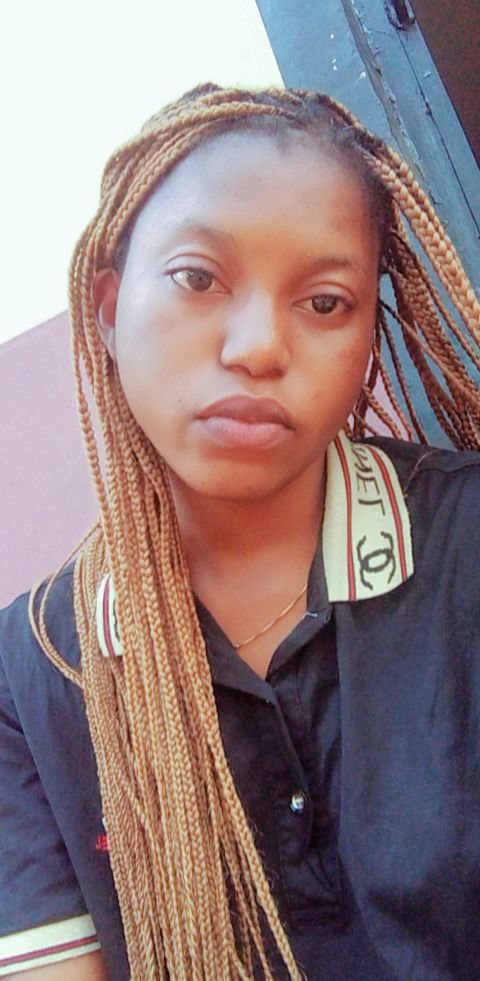 Aparte de escribir, también tengo desafíos con mi contenido musical sobre cómo dar un mejor contenido y todavía estoy en eso y espero mejorar con el tiempo, no ha sido fácil pero ha sido muy divertido.
Por la presente invito a @squids, @Iyedrumz y @dprincy a participar.
---