Airdrop Stake DAO
---
For those who have missed it so far, there is a Stake DAO airdrop with a value of 1.5 million SDT. One SDT is worth $11.71 on coingecko today.
Here you can find the details about the airdrop.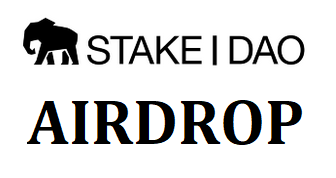 Stake DAO is a DeFi platform, token holders can stake their earned SDT to receive a share of the DAO fees. If you want to learn more about it, here is the Stake-DAO-FAQ.
You can check if you are eligible right now. Just have a look here.
List of addresses that are eligible for the airdrop.
(Use Ctrl+F to search for your ETH address in the list)
Visit the Stake DAO platform and connect your Ethereum wallet.
Claim your SDT, if you are eligible. That's it.
Posted Using LeoFinance Beta
---