contest winners / Write your idea for the PGM token ! Win fabulous prizes! (ita/eng)
---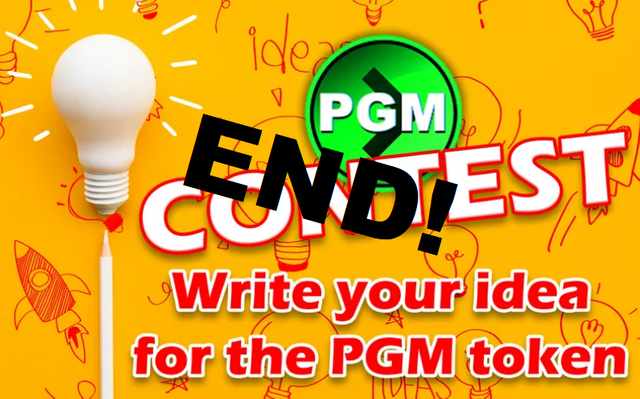 ENG
Hello all friends, today after some time and with a little delay we are here to award the 2 best ideas.
The first prize was 2 CHAOS packs by @splinterlands while in first place there is an NFT from the game @farmingtales by WAX!
Before announcing the winners I want to congratulate everyone for the awesome ideas written.
In addition to the prizes we always went to curate your posts with the @tipu program making sure they weren't spam of course!
Now though, enough talking and let's go see the winners....
---
The first prize goes to @mchero :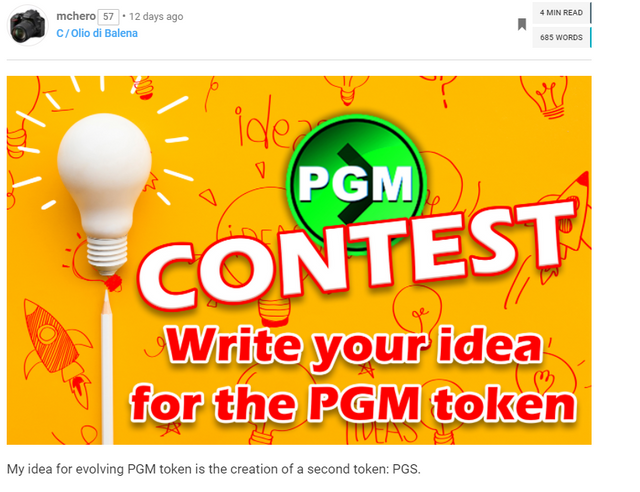 This post I think is 100% deserving of first place! it was one of the few users to fully embody what I had asked for! In this post there is a great idea to create an Exhaeng that allows you to swap some tokens, as he did the example in the post, the SIM, with the PGS token, token that should be given only to users who have PGMs in stake and that would have the advantage to use the token and to make the swap on our Exchaeng, an idea so beautiful that must end up absolutely in our goals for 2022/2023, of course I and the whole team hope to be able to start working on October November next!
In addition to this he also made a high quality post using images dedicated solely to the project.

I just bought 2 CHAOS packages that after this post went to send to @mchero
Obviously let us know what you found inside!
---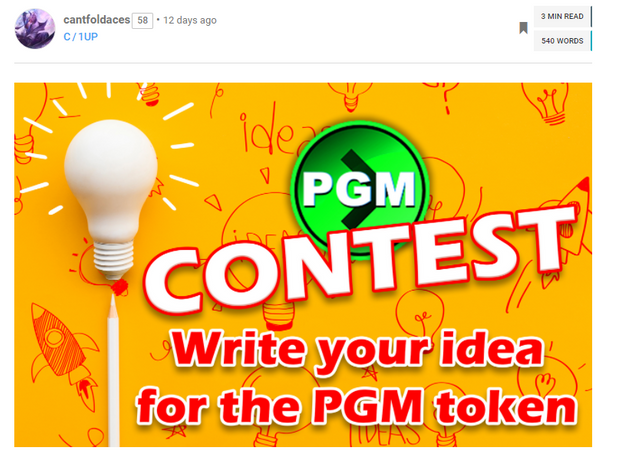 The second winner who will take the NFT prize from the WAX game @farmingtales is @cantflodaces
I also liked him very much for the way he wrote the post focusing on two topics, the POOL of SWAP that in case the idea of PGMswap take fold will not be taken into account much, but mainly for the idea of the curation of PGM where he explained that delegating the tokens, such as 1UP of @flauwy or SPT of @splinterlands or many other tokens such as LEO or HIVE POWER, Obviously the HIVE POWER we were already thinking about that, in fact the @pgm-curator account was created just for this and we are working on a curation program that would send to the delegators to the @pgm-curator account that would go to give back in a liquid way 90% of the HP of the curation, but also the fact of the tokens would not be a bad idea to increase the liquidity that we are taking more and more into consideration. .. So great job and I'm already going to tell you that NFT you will receive of the game @farmigtlaes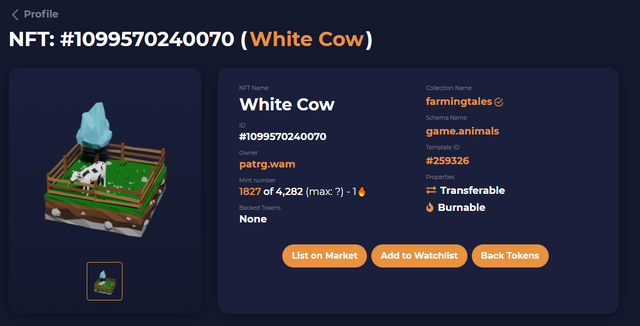 The NFT in question is the common cow, its value is about 15 WAX in case you want to sell or, and this is what I recommend, is to start investing time energy and money in a game as amazing as that of farming tales that every week issues amazing contests with epic NFT prizes (maximum rarity) and huge prizes of both tokens in the game.
Translated with www.DeepL.com/Translator (free version)
---
---
---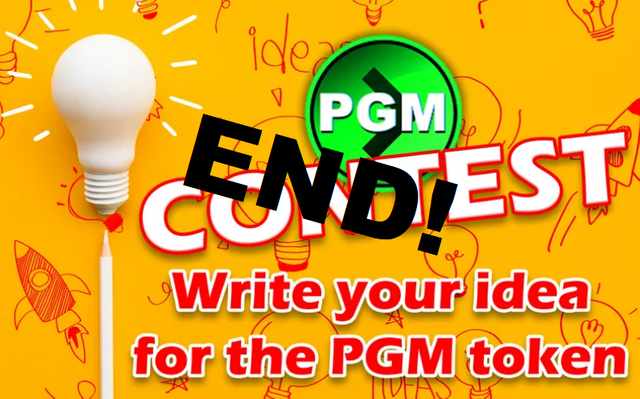 ITA
Ciao a tutti amici , oggi dopo un pò di tempo e con un pò di ritardo siamo qui per premiare le 2 migliori idee.
Il primo premio erano 2 pacchetti CHAOS di @splinterlands mentre al primo posto c'è un NFT del gioco @farmingtales di WAX!
Prima di annunciare i vincitori voglio fare i complimenti a tutti per le fantastiche idee scritte.
Oltre ai premi siamo andati sempre a curarvi i post con il programma @tipu assicurandoci che non fossero spam ovviamente!
Ora però basta parlare e andiamo a vedere i vincitori...
---
IL primo premio va dato a @mchero :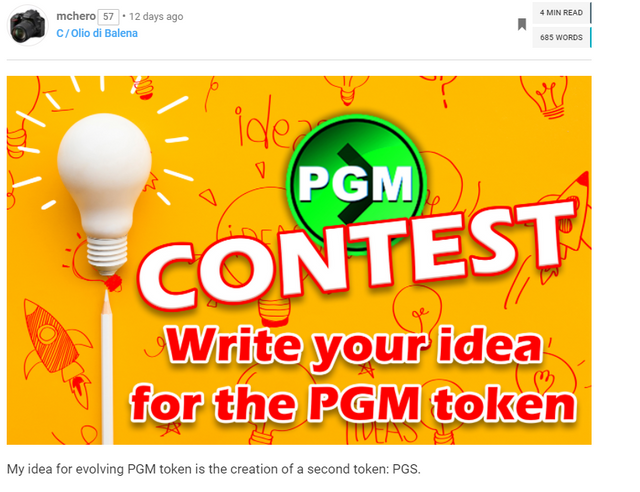 Questo post credo che si meriti al 100% il primo posto! è stato uno dei pochi utenti a incarnare a pieno quello che avevo chiesto! In questo post c'è un idea strepitosa il fatto di creare un Exhaeng che permetta di effettuare lo swap di alcuni token , come ha fatto l'esempio nel post , i SIM , con il PGS token , token che andrebbe dato solo agli utenti che hanno in stake dei PGM e che avrebbero dei vantaggi ad usare il token ed a effettuare lo swap sulla nostra Exchaeng , un idea talmente bella che deve finire assolutamente nei nostri obbiettivi per il 2022/2023 , ovviamente io e tutto il team speriamo di poterci iniziare a lavorare per Ottobre Novembre prossimo!
Oltre a questo ha fatto anche un post qualitativamente alto usando immagini dedicate unicamente al progetto.

Ho appena comprato 2 pacchetti CHAOS che dopo questo post andò a inviare a @mchero
Ovviamente facci sapere cosa hai trovato dentro!
---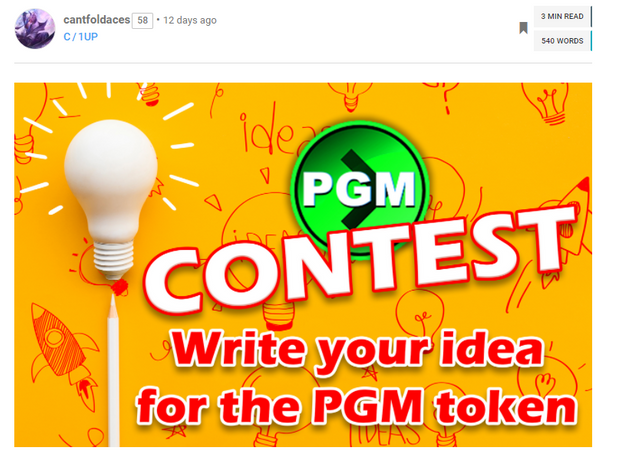 Il secondo vincitore che prenderà il premio dell'NFT del gioco WAX @farmingtales è @cantflodaces
Anche lui mi è piaciuto molto per il modo con la quale ha scritto il post concentrandosi su due argomenti , la POOL di SWAP che nel caso l'idea di PGMswap prenda piega non verrà presa in considerazione più di tanto , ma soprattutto e principalmente per l'idea della curation di PGM dove spiegava che delegando i token , come per esempio 1UP di @flauwy o SPT di @splinterlands o tanti altri token come per esempio LEO o gli HIVE POWER , ovviamente gli HIVE POWER già ci stavamo pensando , infatti l'account @pgm-curator è stato creato proprio per questo e stiamo lavorando a un programma di cura che invii ai deleganti all'account @pgm-curator che andrebbe a ridare in maniera liquida il 90% degli HP della curation ,ma anche il fatto dei token non sarebbe un idea cattiva per aumentare la liquidità che stiamo prendendo sempre di più in considerazione... Quindi ottimo lavoro e ti vado già a dire che NFT riceverai del gioco @farmigtlaes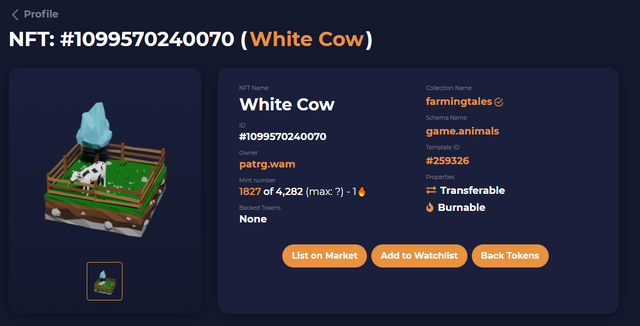 L'NFT in questione è l a mucca comune , il suo valore è di 15 WAX all'incirca nel caso la volessi vendere oppure , e questo è quello che ti consiglio , è di iniziare a investire tempo energie e soldi in un gioco strepitoso come quello di farming tales che ogni settimana emette contest strepitosi con premi in NFT epici (massima rarità) e premi enormi di entrambi i token presenti in gioco.
---
Thanks to all @pousinha @failingforward @hollowknightgod @bencwarmer @stewie.wieno @mchero @mvl2304
---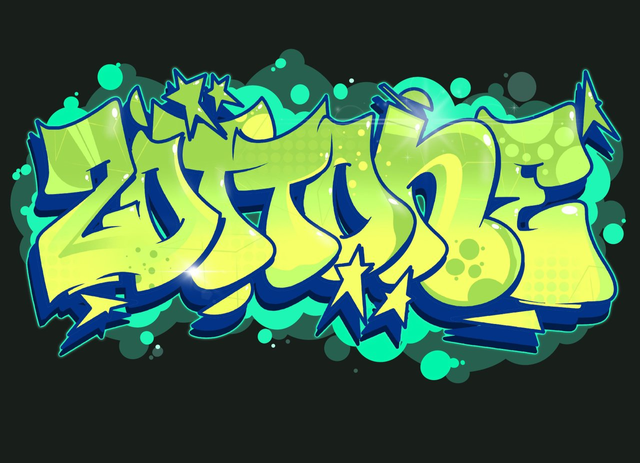 Follow me on
TWITTER ---> https://twitter.com/zottone444
TORUM ---> https://www.torum.com/u/zottone444
HYPPER ---> https://hyprr.com/profile/zottone444
NOISECASH ---> https://noise.cash/u/Zottone444
READCASH ---> https://read.cash/@Zottone444
BLURT ---> https://blurt.world/@zottone444
JOIN ON TELEGRAM ITALIAN GROUP ---> https://t.me/hiveitaly
FOLLOW HIVE ITALIA ON ---> Twitter -- Instagram -- Fecebook
photo by hive-engine / @darkflame
---
If you want to buy/sell Dcity cards with the PGM token from the NFTM.art shop click here
---
My private socials
Instagram---> ale_zotta_
Twitch ---> zottone
---
Links that may be useful to you for the PGM token
Buy it here
If you don't know how to buy the PGM token click here
If you want to know what projects we collaborate with, click here and here
If you want to become a sponsor of the project click here
joins the PGM discord server
FOLLOWE PGM ON TWITTER
Buy games by paying with hive-HDB-Pizza Token here @thebeardflex
To buy my microphone click here
To join my fortnite community click here
---