Great news today: @actifit introduced a market for items, which are design to increase the gamification of the fitness app!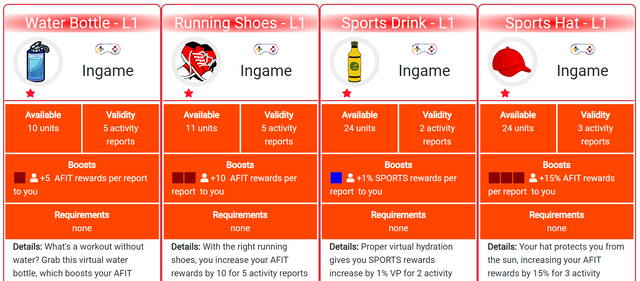 It is unclear for me how this will affect the overall
AFIT
economy (I have some concerns about the risks of an uncontrollable inflation), but the new items are a big plus for the user experience.
53,399,156 AFIT tokens are currently distributed to 54,409 holders, having an average of only 981.43 AFIT/holder.
The "Top 100 holders" own 38,034,201.43 AFITs, having an average of 380,342.01 AFIT/holder. This is a little disproportional, and the introduction of the gamification items should improve the situation, as fitness users will be encourage to win more tokens.
AFIT was trading today for an average of 0.0051 STEEM/AFIT (min: 0.0032 STEEM/AFIT, max: 0.0200 STEEM/AFIT):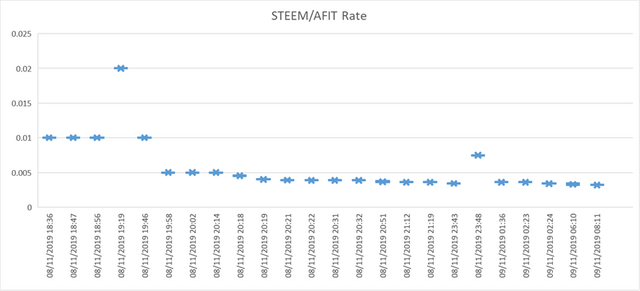 PS: This is my first post from steemleo.com, and I'm looking forward for writing more posts about crypto.