Selling Ads for Alt-Coins like LEO or HIVE
---
I was inspired to write this post after reading a post on LeoFinance's proposal to buy and burn LEO with ad revenue.
I believe that buying LEO with the ad revenue is a great idea. However, I think LeoFinance should use the LEO rather than burn it. For example LeoFinance could use the LEO to buy advertising for LeoFinance.
So, lets get to my post. The ad revenue on my personal web sites keeps falling. A primary problem is Adware, ad blocking software and the Brave Browser strips the tracking bits that advertisers require in order for me to get paid.
The picture for the post shows the Brave Logo blocking the advertisement for a small Main Street business that recently closed shop: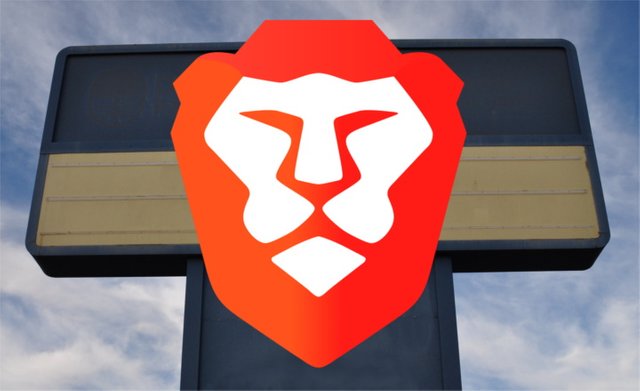 Adware and ad-blocking services have destroyed the ability to fund sites through ad networks.
Perhaps crypto-currency might emerge as a way to fund web sites.
Advertising is about communication. I personally think that the best way to sell ads is to communicate directly with other people.
LeoFinance has a social media platform that allows people to communicate. It has the LEO token which works in concert with the HIVE token.
It is possible that LeoFinance might be a great tool for people to use to advertise their ad offerings and that LEO might be a great token to use for buying ads.
Shameful Self Promotion
Anyway, I would like to end my post with a self promotion because I have a huge amount of ad space for sale. Including a boat load of ad space directly applicable to finance and cryptocurrency. I am willing to trade adspace for HIVE or LEO. I would be willing to power up the LEO for a holding period.
I whipped up a sample ad for LeoFinance. I've been selling ads in blocks of 100,000 for ads sold through Paypal. I am willing to sell ads on a CPC rate for crypto as it doesn't have the high transaction cost.
Advertising has been dominated by questionable networks. If there was a way to communicate, then people could negotiate and sell ads directly.
Posted Using LeoFinance Beta
---