It looks like the bottom might be in.
At least until everybody, except the top 100 accounts, cashes out because of the new math.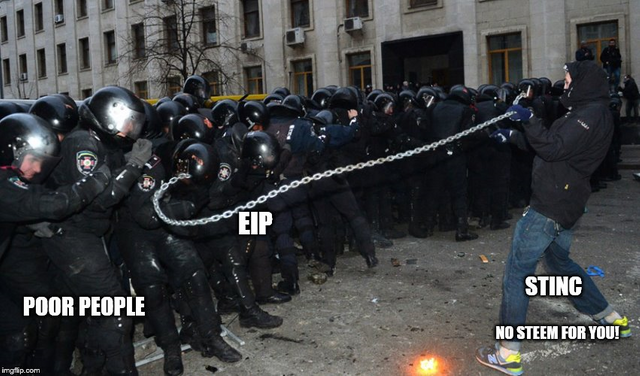 Regardless of the new math, large power ups are taking place.
https://steempeak.com/steemit/@penguinpablo/daily-steem-stats-report-friday-august-23-2019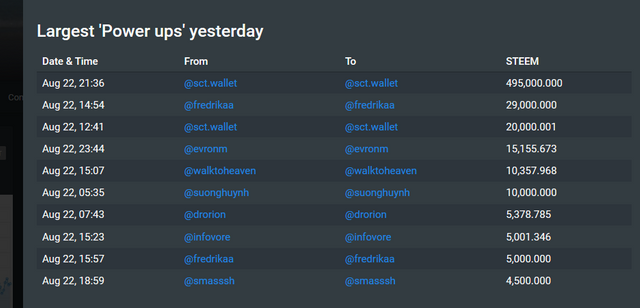 If you look back over the past few days, you will see that sct.wallet has powered up even more than what is here.
For those that don't know, sct is part of the Korean steem community.
There are only 359m steem, 200m are powered up.
That distribution looks much better than a lot of coins.
We will see how will stinc responds to this new curve.
If it chases off the least popular 50 percent of users, I don't hold much hope for the price.
The question, in that case, will be to do the math to see how long the malignant sellers can keep suppressing the price.
It may take a while to get them all sold off.
I don't doubt that if we can hodl that long, once those folks are gone, we can go about doing what we should have been doing all along, rewarding 'good' content and authors.