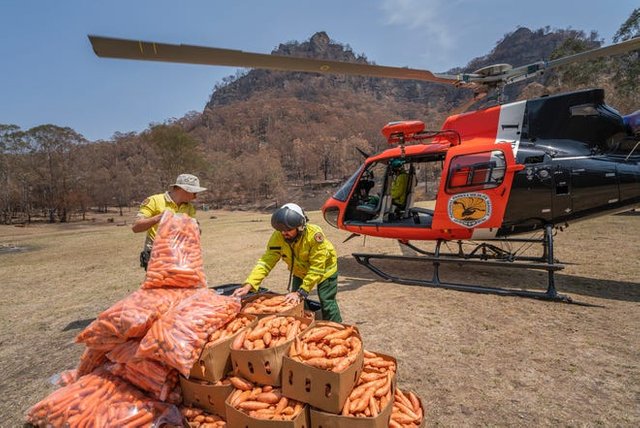 The
New South Wales National Parks and Wildlife Service
recently launched a mission to drop thousands of pounds of vegetables to wildlife left hungry and suffering following the fires in Australia.
The food was dropped from helicopters to the wallabies and other animals waiting below.
As a result of the fires they have been left with limited food sources and the government has moved to toss a needed supply out to them, and they have indicated that they will continue with that supply.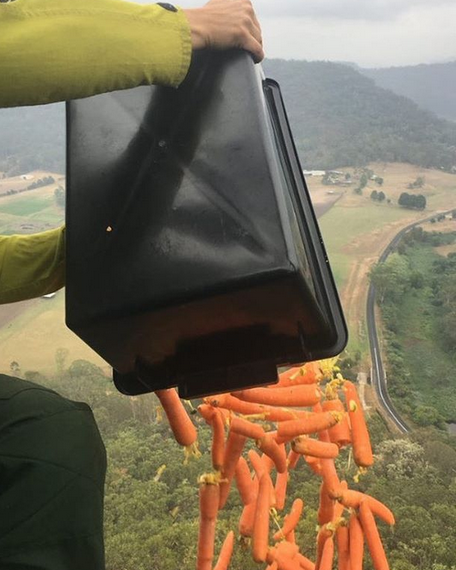 "At this stage, we expect to continue providing supplementary food to rock-wallaby populations until sufficient natural food resources and water become available again in the landscape, during post-fire recovery. When we can, we are also setting up cameras to monitor the uptake of the food and the number and variety of animals there." - NSW Minister for Energy & Environment
As a result of ash being washed from the fires into the river in NSW, hundreds of thousands of fish have died as a result, with ecologists suggesting it is going to take decades to recover from this.
"I would say from what I've seen I would not be surprised that it's wiped out every fish in at least 100 kilometers of the river,... I've been fishing the river for 50 years and I have seen fish kills before, but nothing of this magnitude. This will be happening in every east coast river that's been hit by bushfires. - L. Newberry, a recreational fisher from the region
Despite the efforts from government to help, they've come under massive criticism for their actions relating to the crisis. The
Prime Minister for example
, has seen a drastic decline in his approval rating in recent weeks and the public isn't satisfied that these
'Band-Aid solutions'
are going to be enough to fix the bigger problem at hand.
More than 20 lives lost, thousands of homes destroyed, and 1 billion+ animals lost.
Now the tourism industry is reportedly asking the government for help too,
with bringing visitors back to the region as many have been
advised to leave and stay away until the fires are under control. As a result of the fires, the tourism industry in Australia estimates that so far they might be facing more than $1 billion in losses.
Insurance claims relating to the fires are expected to easily surpass hundreds of millions. And billions so far has been dedicated to the recovery efforts, many millions being raised through various charities for rescue and clean-up efforts etc for those who have been impacted.
Over 11k insurance claims have already been made, more than $1 billion in damages.
Thousands of people
have been impacted
, many have lost their homes and they are worried about what they see as short-term plans from the government to try and offer them help at this time, to bring them a long-term solution going forward.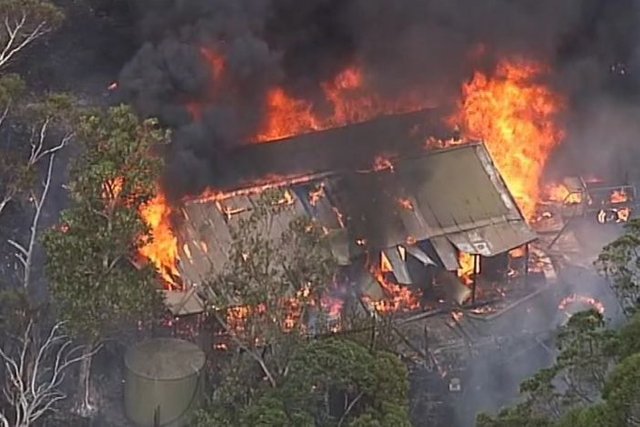 Across the country, more than 2,500 homes have been destroyed in the fires.
For many of those who lost,
they don't have the insurance to cover their belongings
and this has been a devastating crisis for many as a result, will continue to be for years to come as those victims work to get their life back and the areas restored.
Just recently, the PM suggested that he would be calling for a "high-level government inquiry" into the overall government response to the bushfires.

Pics:
pic1
pic2
pic3