Years ago Bitcoin faucets were a way to earn some (small) amount of BTC. Visiting these sites and claiming in regular intervals got you some Satoshis. You couldn't make a fortune yet you could gather some assets.
Especially when you entered the referral system of these sites and were successful in spreading your referral link and gathering some active followers/referrals.
From all the myriad of faucets, not many have remained. Occasionally I check the status at three sites (referral links ahead):
CoinPot which aggregates earnings from seven faucets:
---
Again, you won't get rich. Yet, with a decent referral base, it could be a passive source. This was especially true a couple of years ago when Bitcoin's value was at its top.
---
Since I didn't check and cash out from these sites in quite a long time a small fortune is waiting to be picked up.
For example, CoinPot's dashboard tells me: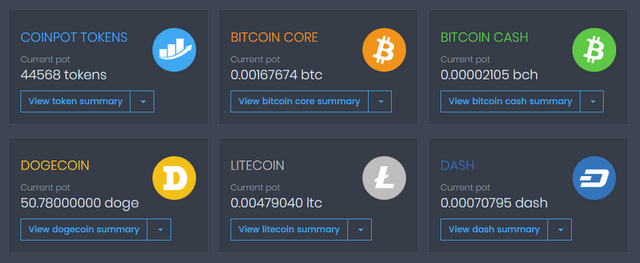 After internally converting all these coins and tokens into Bitcoin the result is: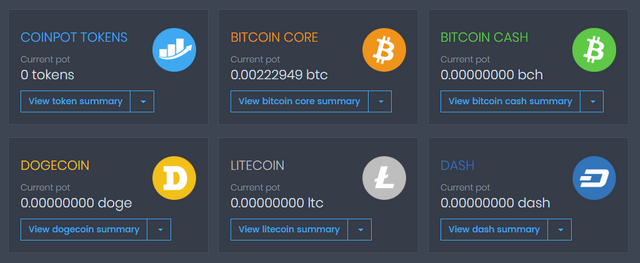 0.00222949 BTC to claim
According to @coingecko, this amounts to $19.55 excluding the fee. Nice.

---
Connoisseurs among you might say that these nineteen dollars is a big amount. Yet, it is possible when you have almost 3,000 referrals as I have at Bonus Bitcoin.

---
Another Proof Of Referral from Satoshi Hero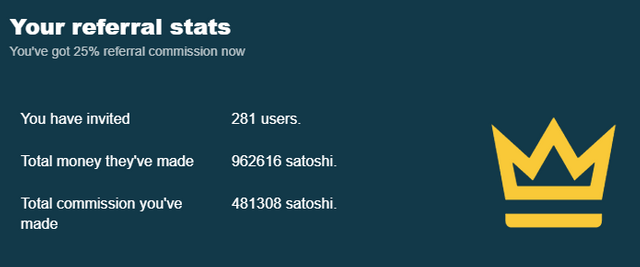 ---
Is there a moral to this story? A hint or advice? You might be too late to enter this game. Yet, when you never start, you will never earn. It's like expecting to win the lottery without buying the ticket :)
---
I wish you all good luck with your investments, financially and timewise.
Posted via Steemleo