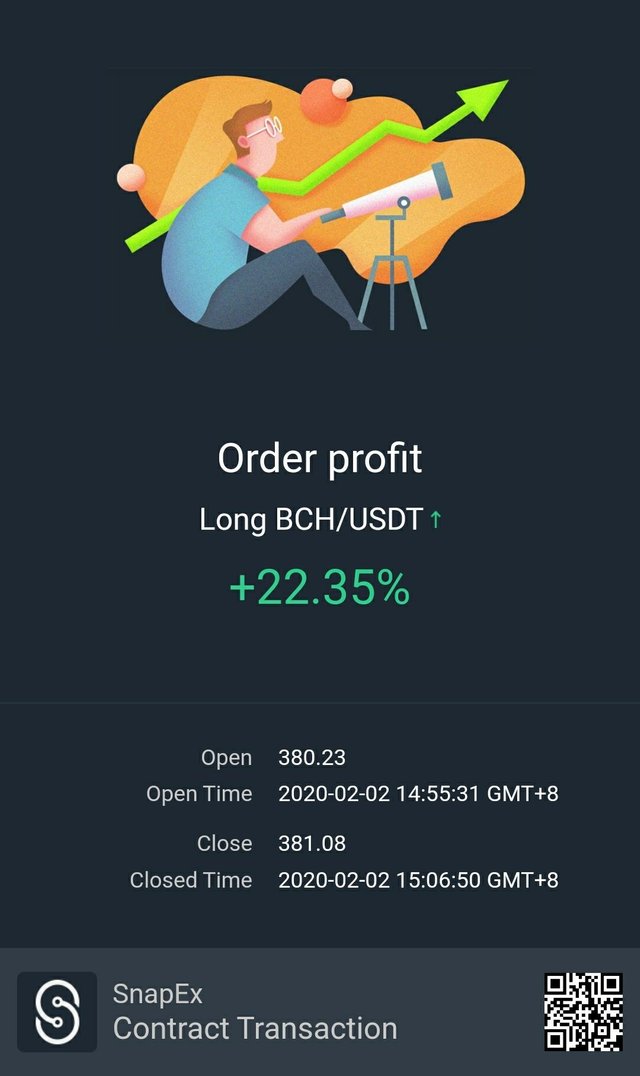 SnapEx is a contract trading platform that allows traders to profit from crypto market movements without the need to purchase the actual crypto assets. Traders are able to buy or sell crypto contracts (using USDT) on margins and leverage anywhere from 10x to 100x.
The main trading pair is USDT and users are able to trade on a number of major cryptocurrencies, such as:
» #Bitcoin (BTC)
» #Ethereum (ETH)
» #Litecoin (LTC)
» #Ripple (XRP)
» #EOS
» #BitcoinCash (BCH)
» #EthereumClassic (ETC)
» #Cardano (ADA)
With SnapEx contract trading, you can easily hedge market risks with only a small amount of capital and without needing to purchase the actual trading asset. Contract trading allows users to profit from both bear and bull markets, while multiplying potential profits through using higher leverages.
How to Trade on SnapEx??
SnapEx users can choose to trade on the app (Android or Apple) or the web trader.
To start trading on SnapEx, you will need to:
Register for a new account https://www.snapex.com/user/register?JTdCJTIyY29kZSUyMiUzQSUyMnc3bmxvZCUyMiUyQyUyMmxhbmclMjIlM0ElMjJlbiUyMiU3RA==
Download the app
Complete the KYC verification process
Place a deposit (minimum of 50 USDT)
Open a trade (minimum margin of 5 USDT)
*For users who prefer trading while traveling or commuting, the app is sufficient and easy-to-use.
*For users who prefer better control and functionality, the web trader will be an ideal choice. It features an integrated trading view, industrial grade charts, a full range of TA tools, and modular viewing panels that allow users to shift layouts to their preference - including choosing between light or dark themes. The user-friendly toolbars on the web trader also allow users to quickly gain access to available trading pairs on the platform.