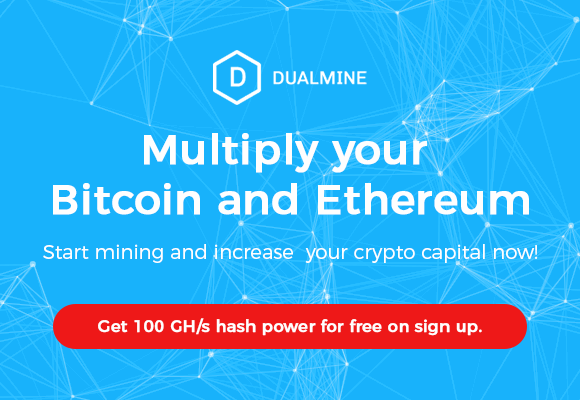 Hallo ihr Lieben,
Ich hatte bereits schon mal von einem neuen #Cloudminer gesprochen. DUALMINE bietet Cloudmining bereits ab 0.0010 BTC Invest an. Und das für #Bitcoin , #Ethereum , #Litecoin , #BitcoinCash , #Dash und #Dogecoin und seit neustem auch für #Monero. Der ROI ist richtig gut!!!👍 Ich habe bereite meine ersten Auszahlung getätigt und auch das immer super geklappt!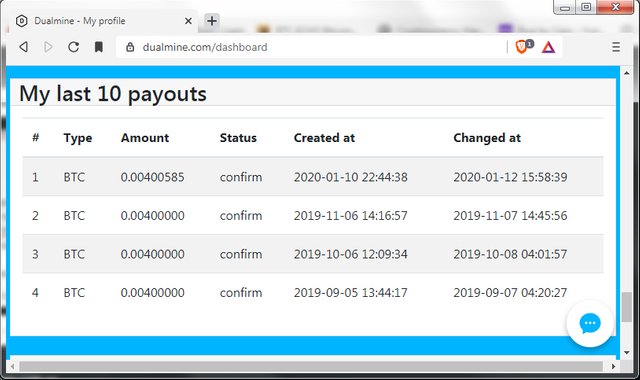 Pro Neuregistrierung erhaltet Ihr 100 GH/s umsonst für 2 Jahre geschenkt.
"Außerdem läuft aktuell eine Promotion - Euer Invest x 5 (Heißt z.B. ihr bucht 1.000 GH/s und erhaltet 5.000 GH/s für zwei Jahre - Absolut TOP!)
Vielleicht habt ihr ja auch Lust zu investieren, oder auch nur die freien GH/s mit zu nehmen.
Ich würde mich freuen:
https://dualmine.com/?ref=75293
LG
#nelar
Hello my friends,
I've already talked about a new #Cloudminer. DUALMINE offers Cloudmining, starts at 0.0010 BTC Invest. And that for #Bitcoin, #Ethereum, #Litecoin, #BitcoinCash, #Dash and #Dogecoin and lately also for #Monero. The ROI is really good!!!👍I have already made my first payment and it always worked out great!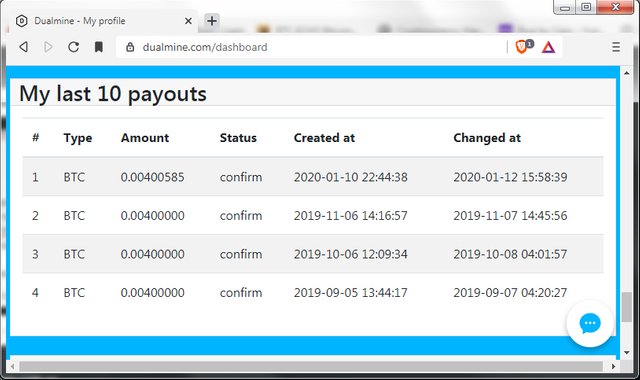 For each new registration you´ll get 100 GH/s free for 2 years.
"In addition, a promotion is currently running - Your Invest x 5! (for example you book 1.000 GH/s and get 5.000 GH/s for two years - Absolutely TOP!)
Maybe you also feel like investing, or just taking the free GH/s with you.
I would be glad:
https://dualmine.com/?ref=75293
LG
#nelar