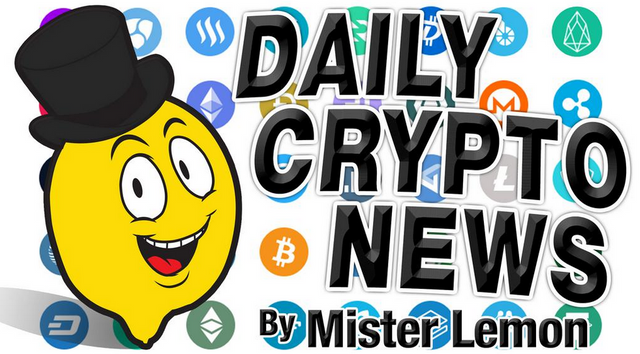 Bitcoin Price Reclaims $6K as Traders Eye New BTC Futures Gap Above;
Can Bitcoin Survive the Climate Change Revolution?;
Investors in Polychain Capital's Crypto Hedge Fund Saw 1,332% Gains – If They Stomached the Dips;
Diversification - The Only Free Lunch For Crypto Investor;
Algorand Launches Blockchain-Based Global Coronavirus Survey;
🗞 Daily Crypto Calendar, March, 30th 💰
STEEM Trading Update
Welcome to the Daily Crypto News: A complete Press Review, Coin Calendar and Trading Analysis. Enjoy!
Bitcoin (BTC) swiftly retook $6,000 after losing support on March 30, as analysts eyed a potential for the price to fill a new gap in futures markets.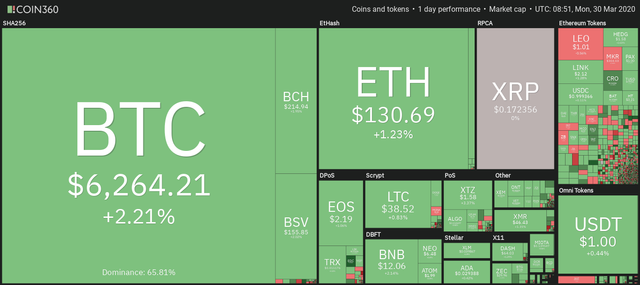 BTC price gains 3% after a brief dive
Data from Coin360 and Cointelegraph Markets showed BTC/USD trading at around $6,300 at press time — a rise of 2.8% on the day.
The past 24 hours had seen the pair dip to lows of $5,870 after signaling weakness throughout the weekend. Those were short-lived, however, with Bitcoin regaining lost ground within hours.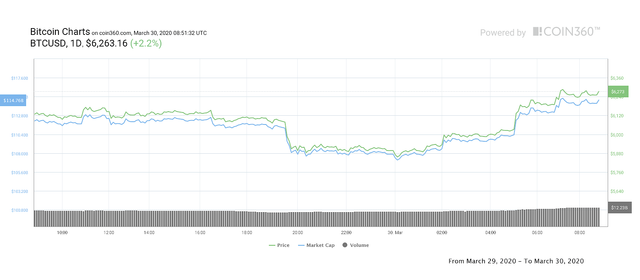 Coronavirus might be the biggest story of the decade, but climate change will be the grand narrative of the century.
As energy of any kind becomes of premium value to the planet, and the world's transport systems come onto the electric grid, how will notoriously energy-hungry processes like bitcoin fare?
In financial services, environmental, social and governance (ESG) is becoming the new buzzword among impact-minded corporations. An example of this was the latest letter from BlackRock CEO Larry Fink promising a fundamental reshaping of finance.
An investor document obtained by CoinDesk charts the dramatic ups and downs of the first four years of Polychain Capital's cryptocurrency hedge fund, offering an exhaustive look at the performance of one of the sector's top investment firms.
Yearly returns jumped from a 2.7 percent loss in 2016 to a 2,278.8 percent gain in 2017, according to the document, which accounted for returns up to November of last year. They then nosedived for a 60.4 percent loss in 2018, and surged to a 56.1 percent gain in 2019.
The roller-coaster changes are emblematic of the wild swings familiar to crypto investors small and large. At the same time, the hedge fund's performance altogether flies in the face of common wisdom and regular markets. Investors who kept money over the hedge fund's lifetime would have netted 1,332.3 percent, according to the document, raising the possibility that a longer outlook may offset incremental risks.
Henry K. Elder is the Director Investment Strategies at Wave Financial, a Los Angeles and London based investment management company that provides institutional digital asset fund products. Ryan Anderson, Associate, Wave Financial.
---
As both traditional and alternative asset markets descend into turmoil this month, it's important to remember the inherent strengths of a diversified portfolio. A market rout always causes correlation to go to 1 across virtually all assets as investors flee to the perceived safety of cash. This can give rise to unfounded narratives based on extremely narrow datasets as investors panic and question sound investment principles. The market always comes back.
These short-term correlations are not as important to portfolio structure as studying the way an asset reacts across a range of economic environments. For that reason, we've isolated our research on each market period. First, we explore the nature of historical correlations between cryptocurrencies and traditional assets, preceding the recent panic. Later on, we will dissect bitcoin's behavior during the recent flight to safety.
Proof-of-stake cryptocurrency platform Algorand has created a global survey intended to compile an open database on the spread, status, and symptoms of the COVID-19 pandemic.
On March 27, the company tweeted that its 'IReportCovid' survey app will contribute to a global data repository that updates in real-time to inform about pandemic relief efforts.
Algorand launches survey to build global coronavirus database
In a blog post, Algorand states the initiative seeks to address the lack of real-time data about the pandemic coming from individuals in the community. Survey responses are publicly posted to the Algorand blockchain to allow permanent open access to the data.
🗞 Daily Crypto News, March, 30th💰
Bitcoin Futures Contract (BTCH20) settles on March 30, 2020.
Live keynote with Chiliz CEO Alex Dreyfus. FC Barcelona details, $CHZ business update, exchange + debit card + partnerships.
"Mainnet is on track for March 30th..."
"Q1 2020 Implement Deterrent Controls"
"On this special day, we will be launching #NebulasVoyager - completing the #decentralization process of the #Nebulas #Blockchain!"

STEEM Trading Update by my friend @cryptopassion
Here is the chart of my last analysis :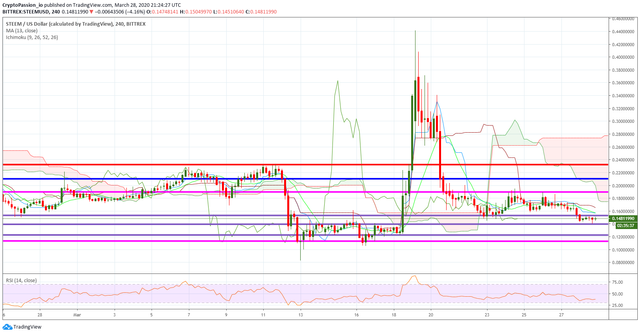 Here is the current chart :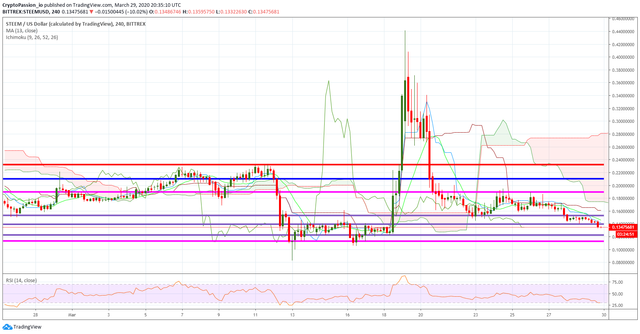 Today we broke for the second day another support line. This support at 0.14$ was holding us since yesterday after the break of the support line at 0.15$. Next support line is now around 0.12$ so except invalidation of that break, the market should go test that support.

Last Updates

You don't want to miss a Crypto news?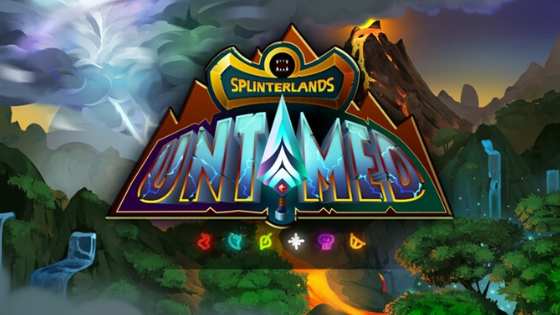 Come try out the new STEEM blockchain game: HolyBread