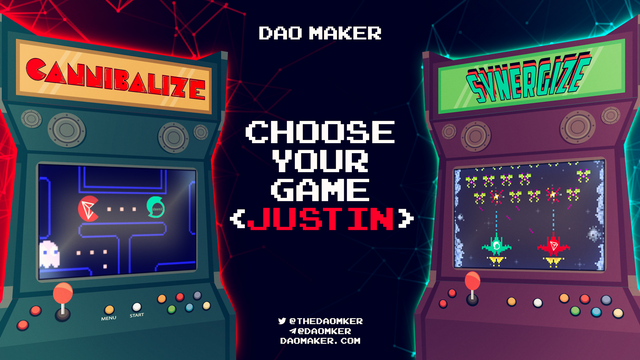 Tron's Steemit acquisition is a reasonable decision by Justin Sun. The domain/website receives up to 30M monthly pageviews, meaning it can not only easily drive its own cashflow, but it is also one of the most powerful conversion funnels for a blockchain.
Steemit, in its present state, has an outdated UI and user dashboard, has practically no search mechanism, lacks content suggestions, and various other problems due to the existing leadership making minimal effort at advancing the website, mainly due to the solid cushion it received from its ownership of tens of millions of STEEM tokens.
Additionally, STEEM blockchain lacks a proper conversion funnel. Almost 80% of Steemit's traffic is sourced from search engines due to the plethora of information posted by the site's users. This means Steemit attracts a massive non-blockchain audience, making room for a powerful conversion funnel that STEEM blockchain itself cannot handle due to a lack of infrastructure.
On the other hand, Justin Sun knows Tron has the infrastructure.
Lots of DApps, credit card-based fiat onramps, a near-2 billion dollar stablecoin mcap, mobile wallets, highly liquid DEX, and the list goes on to include major products like DLive and BitTorrent. While STEEM lacked sufficient value proposition to most people who landed on Steemit, Tron does not. Tron can turn Steemit into the center-point of its ecosystem, converting organic traffic towards a Tron account.
Synergistic Future vs Cannibalistic Future
Synergy
Steemit becomes a web UI for content generated on both Tron and STEEM, thereby growing the value of both chains.
How will this work?
Steemit's UI will be enhanced to support log-ins from holders of both STEEM and Tron addresses. Users will be able to vote as they do now, but the reward counter will display rewards in both STEEM and the Tron-based Steemit token, and the weight of each voter will be derived from holdings of both STEEM and Steemit tokens.
The Outcome?
Steemit will expand its active userbase and curation, something it has been struggling with considering that about 18 months ago, monthly pageviews hovered around 150M, 5x greater than current levels.
A synergistic approach will allow the Tron ecosystem to merge with a DApp that has the highest audience in the market, by a long margin, is a means that recognizes the importance of the existing community. Steemit drives its traffic from STEEM users, not Tron users, and the primary value of Steemit is sourced from it being the default web UI of the content STEEM users have generated. On the other hand, it will allow STEEM to co-exist with and benefit from a much larger community that has a much higher aggregate wealth.
Such a move will not hinder Sun's ability to turn Steemit into a conversion funnel for Tron. It does, however, make room for slippage. STEEM token is far smaller in mcap than TRX, meaning a portion of incoming traffic that is sourced towards a conversion funnel by Sun may instead opt to purchase STEEM, speculating the smaller token could benefit from greater surges than the much greater TRX.
Cannibalism
Justin Sun can take a more aggressive approach to the acquisition and push for an eventual complete removal of STEEM token's impact on Steemit.
How will this work?
Steemit would only offer rewards in the Tron-based Steemit token, and only Steemit tokens would give voting power. Additionally, users visiting the site will be able to interact with it exclusively through a Tron account.
Such a move would cannibalize the value Steemit generates for STEEM.
What's the Risk?
The content Steemit displays is the property of the account holders on the STEEM blockchain. By secluding the STEEM community, Sun will have to bet on STEEM user's not pulling away the right to display their content on Steemit.
This can play out in multiple ways: Much of the browser traffic turns out to be associated with content from inactive accounts or users who cannot be bothered to push the effort to disavow rights to display their content on a Tron-owned Steemit that is anti-STEEM.
Sun offers a 1:1 token match to holders STEEM, giving them an equivalent wealth in a new token. Sun has proven to maintain tokens at high valuations that overshadow STEEM's pre-acquisition mcap of $45M.
Sun offers no airdrop and much of the traffic turns out to be sourced from active users who pull away content from anti-STEEM, Tron-owned Steemit, making Steemit worthless.
The Likely Outcome?
STEEM has managed to attract an active, content-creating community. While Steemit's incumbent team's decision to seclude most content creators by pushing a resource credit system that only allowed STEEM bagholders to freely post and engage on the platform limited the number of active content creators on the platform, the chain still hosts the primary audience of Crypto content creators, both large and small.
Tron, on the other hand, does not have such an ecosystem as most of its users are DApp gamblers. A cannibalistic approach kills Tron's opportunity to add a far more productive user base to its community, while also risking loss of content that makes Steemit valuable.
The Best Case
Steemit supports log-ins from holders of both STEEM and Tron addresses. The weight of users' votes is derived from ownership of both STEEM and Steemit tokens, and rewards are allocated in both tokens.
STEEM acquires exposure to a much larger, wealthier community; STEEM further benefits from Tron pushing funds to advance Steemit's UI and UX, making it a stronger competitor to other content goliaths. Meanwhile, Tron acquires perhaps Crypto's most productive user base, along with the valuable content they have generated over years, and this community continues to add value to the Tron's new acquisition.
A non-synergistic approach would be a live demonstration of missing the moral of the age-old children's story, The Goose That Laid the Golden Eggs.

Insights of the DAO Maker Team.
DAO Maker Twitter: https://twitter.com/thedaomaker
DAO Maker Telegram Channel: https://t.me/daomaker_ann