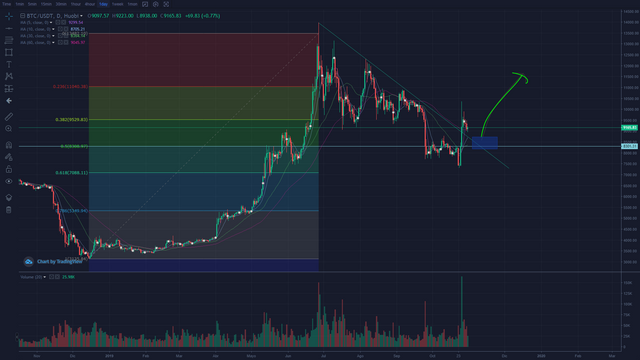 One of my hobbies lately is to see some TA and try to get the right prices on BTC or other tokens.
Lately, I think I've made a couple of good predictions that you can see if you look back at my publications and some comments I've been leaving on some @jondoe posts. Trying to specify a little more the last thing I published about the resistance pattern that becomes support I have made this chart in the huobi tool using a couple of indicators:
The resistance line converted into a support that we talked about earlier
The Fibonacci recoil lines starting from the last big rush from 3000 to 14000.
If we cross those two lines we get a price of 8300 on November 9, that's when you can produce the rebound and another big rush.
We will see